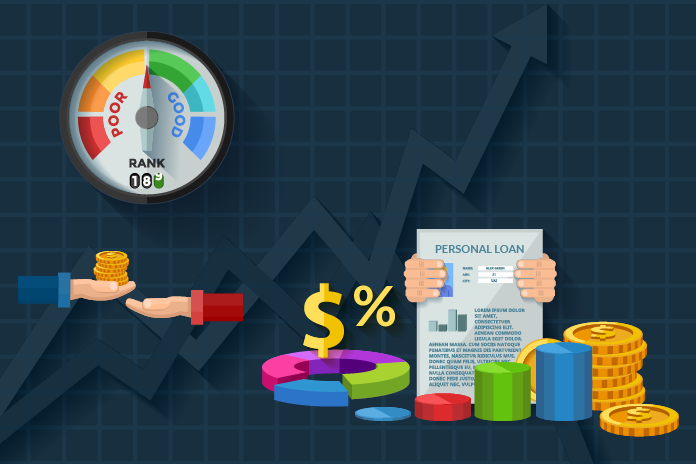 A personal loan is an unsecured loan that is provided to fulfill financial needs. Getting a personal loan in UAE can be easy if the background verification goes well and a right set of documents are provided. But the major part lies in finding the right personal loan that fits into your requirements perfectly. There are several banks in the UAE and each bank offers different personal loan options to meet the requirements of each and every individual be it an expat or national, new to UAE, self-employed, etc. It can be puzzling to choose one among several options. So, here are some tips which can help you in finding the best personal loan
Check: How to get a personal loan for people new to UAE
Interest rates
Interest rates play a very important role in any loan and a bit more in an unsecured loan. Generally, the interest rates on a personal loan are higher compared to other loans. The interest rates on a personal loan in UAE range from 1.62%-14% on flat rates and 2.94%-26% on reducing rates. So while picking a particular personal loan from a bank you must go through the interest rates and calculate the EMI on the loan. This will help you determine how much you can afford monthly.

Tenure
The maximum tenure provided on a personal loan in the UAE is 4 years. Interest rates and loan tenure must be equally taken into consideration. Getting a loan on lower interest rates and a longer tenure may be more costly than the one with higher interest rates and shorter tenure and the vice versa is also applicable. You need to take both the scenarios into consideration and calculate which is suitable for you.

Additional costs
A personal loan involves some costs like processing fees, early settlement fees, etc. The processing fee on a personal loan in UAE is 1%-2% of the loan. Some banks may charge no processing fees on the personal loan as a complimentary benefit. Find a personal loan product where you can minimize these additional expenses.

Benefits
Some banks provide a good number of benefits on personal loans. They offer benefits like a free credit card, debit card, no processing fees, etc. Getting a personal loan with benefits that can help in saving some money is always beneficial. But make sure there are no loopholes in these.
Also, check: What you should know before taking a personal loan in UAE
Compare
One way to find the best product when there are several options provided is through comparison. Compare personal loans in the UAE before opting one. All the features of a personal loan must be compared i.e. interest rates, loan amount, tenure of the loan, processing fees, early settlement fees, etc. Pick the one that suits your the best.
The best personal loan is nothing but the one that won't be a financial burden for the loan holder and can make the monthly installments without any further complications. The loan applicant must go through the terms and conditions involved in a personal loan.


MyMoneySouq helps the visitors to find the right financial product by comparing different products provided by various banks in UAE. It compares different loans, insurance, accounts, credit cards. It works with a goal to give the users a clear idea of what to expect out of their funds and what they can get from those.