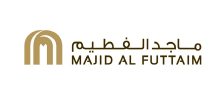 Majid Al Futtaim Finance (Najm)
Last Updated on 02 January 2020
Follow Majid Al Futtaim Finance (Najm) on
About the Bank
Najm bank is offering one-stop financial solutions since 2008. It provides easy access to finance, allowing you to enjoy your life. Its vision is to create great moments for everyone and every day. It's headquartered in Dubai with 500+ employees. It empowers its customers across the Middle East & North Africa. Najm bank also offers to its customers with efficient credit card and prepaid solutions services.
Banking Products & Services
Najm bank offers you a wide range of products & services to fulfill your personal & financial needs. Explore all the products & services of Najm bank here -
Popular Products & Services
Credit Card Offers
This bank offers you a wide range of exciting benefits, discounts on dining, travel, hotels & lifestyle privileges in order to cater to your everyday needs. Visit Najm credit cards offers page for more details.
CEO: Rasool Hujair
Chairman: Sir Michael Rake
Founded Year: 2008
Head Quarters: Dubai
No.of Employees: 500+
Total Assets: AED 60.3 Billion
Net Profit: AED 2.19 Billion
Website: www.majidalfuttaim.com
Credit Card
Credit Card

Provided by Majid Al Futtaim Finance (Najm)
Frequently Asked Questions
Q. How to check Najm card balance?
A. For this you have to register your phone number or call at 600576256. Make your credit card active & set a PIN. Now you can check your card balance
Q. How can one use Najm Bank Interactive SMS Services?
A. Send an SMS to 3135 and get the following information - Credit card Balance Last 3 transactions Last Statement summary Kindly use the registered number for registration