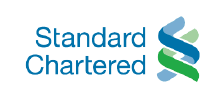 Standard Chartered Bank
Last Updated on 02 January 2020
Follow Standard Chartered on
About the Bank
Standard Chartered Bank was founded in 1969 through the merger of two separate banks – British South Africa's Standard Bank and India, Australia, and China's Chartered Bank.
These banks have been capitalizing on trade growth between Europe, Asia, and Africa. It operates in more than 70 countries and employs nearly 87,000 people, with over 1,200 branches and affiliates (in different subsidiaries, associates and joint ventures).
Banking Products & Services
Standard Chartered offers a wide range of banking products & services like Credit Cards, Bank Accounts, Personal Loans, Mortgages, Investments, Insurance, etc. Explore all the Standard Chartered Bank Products and Services here:
Popular Products & Services
Standard Chartered Bank provides different types of financial products in the UAE and other regions. The flagship products include Personal Loan, Home Loan, Credit Cards, Savings Accounts, etc. Here are the popular financial products:
Credit Cards: Standard Chartered Bank offers various credit cards for different purposes to suit everyone's needs.
There are different types of Credit cards available with a salary range from AED 5,000. Like, Standard Chartered Platinum Card, Standard Chartered Saadiq Platinum Murabaha, Standard Chartered Infinite Credit Card, Standard Chartered Manhattan Platinum, Standard Chartered Platinum X Credit Card, etc. You can even enjoy the different features like High rewards, High cashback, Exclusive offers at cafes and restaurants, Discounts on movie tickets and many more. Read more
Loans & Mortgages:
Standard Chartered Bank provides attractive loan options for expatriates and UAE nationals. There are different Loans available like Standard Chartered Used Auto Loan, Standard Chartered Saadiq New Auto Finance, Standard Chartered Saadiq Used Auto Finance, Standard Chartered New Auto Loan, Standard Chartered Saadiq Home Finance, Standard Chartered Home Suite. It offers easy & low-interest loans and simple eligibility requirements with the minimum salary required is AED 5,000.
Bank Accounts:
Various types of bank accounts serve unique needs. It's wise to put money into the best account, and use the right tools to spend and save, depending on your goals. Standard Chartered Bank provides different Bank Accounts according to your requirements like Savings Account, Current Account, Deposit Accounts, Islamic Accounts, etc.
Credit Card Offers
Bank offers various discounts, deals, and promotions on shopping, dining, travel, hotels, entertainment, education, health, and wellness, etc. Visit Standard Chartered credit card offers page for further details.
CEO: Rola Abu Manneh
Chairman: José Viñals
Founded Year: 1969
Head Quarters: Down Town, Dubai
No.of Employees: 87,000
Swift Code: SCBLAEAD
Total Assets: US$ 688.762 billion
Net Profit: Dh115 million
Website: www.sc.com/ae
Savings Account
Home Loan
Car Loan
Credit Card
Personal Loan
Current Account
Deposit Account
Islamic Account
Premier Account
Savings Account

Provided by Standard Chartered
Frequently Asked Questions
Q. Do Standard Chartered Bank Offer Islamic Bank Services?
A. Yes, they offer a full suite of Shariah-compliant banking services.
Q. What is Standard Chartered's fiscal year?
A. Standard Chartered Bank fiscal reporting calendar runs from 1 January to 31 December.
Q. Who can apply for Online Banking service?
A. If you hold any (or a combination) of the following products from Standard Chartered, you can register for the service for free: Savings Account, Current Account & Credit Card
Q. Is there a fee for using the eStatement Service?
A. No, eStatement is a FREE service to all Standard Chartered customers.
Latest Updates About Standard Chartered
Standard Chartered Bank created a US$1 billion facility to boost trade finance in emerging markets with IFC
23 October 2019
Standard Chartered and International Financial Corporation (IFC), a member of the World Bank Group has developed a 1 billion dollars trade finance facility in emerging markets to expand international finance, promote developing countries ' trade flow and reduce the global trade finance gap.