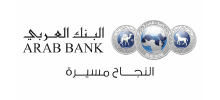 Arab Bank
Last Updated on 31 December 2019
About the Bank
Arab Bank was registered on 21 May 1930 and began operations on 14 July 1930 in Jerusalem. Arab Bank, Switzerland was established in 1962 with the opening of another branch in Geneva in 1964. The Arab Bank Group today has the world's largest network of Arab banking branches, with more than 600 branches spanning five continents. It has a total of 8 branches & 25 ATMs' within UAE.
Banking Products & Services
Arab Bank offers a wide range of banking products & services like Credit Cards, Bank Accounts, Personal Loans, Mortgages, etc. Explore all the Arab Bank Products and Services here:
Popular Products & Services
Arab Bank provides different types of financial products in the UAE and other regions. The flagship products include Personal Loan, Home Loan, Credit Cards, Banking Accounts, etc. Here are the popular financial products: Credit Cards: Arab Bank offers various credit cards for different purposes to suit everyone's needs. There are different types of Credit cards available with a salary range from AED 5,000. Like, Arab Bank Visa Gold Credit Card, Arab Bank MasterCard Titanium Credit Card, Arab Bank Visa Signature Credit Card, etc. Read more Loans & Mortgages: Arab Bank provides attractive loan options for expatriates and UAE nationals. There are different Loans available like Personal Loans, Home Loans, Car Loans, etc. It offers easy & low-interest loans and simple eligibility requirements with the minimum salary required is AED 5,000. Bank Accounts: Various types of bank accounts serve unique needs. It's wise to put money into the best account, and use the right tools to spend and save, depending on your goals. Arab Bank provides different Bank Accounts according to your requirements like Savings Account, Current Account, Deposit Accounts, Arab Bank Elite Account, etc. Elite Banking: Elite gives you a world of privileges that have been carefully developed and categorized as below to meet your evolving banking needs:
Financial Security

Network Access

Lifestyle Benefits
Arabi Premium: Members of Arabi Premium benefit from their personalized banking experience through a wide range of services, including:
Dedicated relationship officer

A full suite of lending products

Visa Credit Card and Arabi Premium Debit Card

A wide array of bank accounts with preferential pricing

Complimentary life insurance

Access to your accounts through our regional network
Credit Card Offers
Bank offers various discounts, deals, and promotions on shopping, dining, travel, hotels, entertainment, education, health, and wellness, etc. Visit Arab Bank credit card offers page for further details.
CEO: Nemeh Sabbagh
Chairman: H.E. Sheikh Faisal Bin Sultan Bin Salem Al Qassimi
Founded Year: 1975
Head Quarters: Dubai
No.of Employees: 6754 (2018)
Swift Code: ARABAEAD
Total Assets: US$33.9 billion
Net Profit: Dh1.66 billion
Website: www.arabbank.ae
Savings Account
Home Loan
Car Loan
Credit Card
Personal Loan
Current Account
Deposit Account
Premier Account
Savings Account

Provided by Arab Bank

Call Account

Min Balance to Maintain

Monthly Fee

Annual Fee

Relationship Manager

Currency Account

3K
Min Balance to Maintain




Savings Account

Min Balance to Maintain

Monthly Fee

Annual Fee

Relationship Manager

Currency Account

3K
Min Balance to Maintain




Frequently Asked Questions
Q. How can we open an account with the Arab Bank?
A. You can open an account at any of the branches of the Arab Bank worldwide and the addresses of which are available on Arab Bank global website.
Q. What shall we do if our card is lost or stolen?
A. Immediately alert your branch. If your Visa card (Gold or Classic) is lost or stolen, you can also contact the Arab Bank Visa Center which provides services 24 hours a day, 7 days a week, on + 973 17 29 10 29. Within Jordan, you can contact the Arab Bank Call Center (4600900) to report the loss / theft of your Visa card.
Latest Updates About Arab Bank
Arab Bank is the strategic sponsor of the UAB Forum on Small Business and Start-up Financing
04 November 2019
The Forum was organized by the Union of Arab Banks in cooperation with the Central Bank of Jordan and the Association of Banks of Jordan and was sponsored by the Governor of the Central Bank of Jordan. The forum was sponsored by the SMEs funding, start-up companies & Arab Bank.