Emirates Islamic Skywards Platinum card
Last Updated on 07 February 2019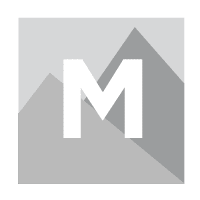 This product is invalid by the Bank

Minimum Salary

Fx Rate

Annual Fee

Balance Transfer

Cashback
Features
This card comes with competitive rates.
Get a complimentary golf card with this card.
Avail free supplementary cards along with this card.
Global cash withdrawals on which a fee may apply.
Avail travel insurance with this card.
This card is Islamic
This card comes with worldwide acceptance.
Avail credit shield with this card.
The Forex rate stands at 2.34%
You need a minimum salary of AED 7000 to avail this card.
Balance transfer facility is available as and when needed.
Annual fee of this card is AED 200.
Main Benefits
Receive discounts up to 30% at various restaurants.
Get fabulous shopping discounts at partner outlets.
You can also enjoy fabulous travel offers and benefits with this card.
Get unlimited access to the Lounge at Dubai International Airport at Terminal 1.
Avail Mazaya offers within dining, travel and retail.
Enjoy earning Miles for every USD 1 spend.
Double Skywards Miles for every transaction at Emirates airline.
50% Skywards Miles for every international transaction.
0.75 Skywards Mile on everyday spends including your Etisalat or du bill.
Earn up to 10,000 miles per month.
Frequently Asked Questions
Q. Which transactions classify as Grocery and supermarket?
A. All transactions at merchants listed under "Grocery & Supermarket" as defined by Visa/MasterCard will earn 0.38 mile per USD 1 spend.
Q. What are the ways of payment on this card?
A. You can do payments by Cheque payments, Exchange houses, Pay bills online, Online auto facility, Cash at counter and cash deposit machines.
Q. Is there a tap on the number of locations that we can travel through these miles?
A. No there is no fixed number of locations.
Q. When are the miles transferred to the Skywards account?
A. Miles earned for all transactions in a statement cycle are transferred to the linked Skywards account between 25th and 30th of the month after the statement cycle.
Q. Do I get any reward points to avail complimentary golf?
A. No, this benefit comes along with the card.
Ask questions and share your comments
We encourage our users to have discussion on questions they might have on financial products and help other users by sharing their insights. Kindly help us in making this site useful. We don't encourage any spam posts here. This is a public forum, so we request you to be safe by not disclosing personal information such as bank account or phone numbers etc. Please follow our posting guidelines. All the comments posted under MyMoneySouq official account are not reviewed by the financial institutions.