RAKBANK Titanium Credit Card
Last Updated on 02 June 2020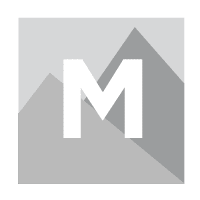 Titanium Credit Card

Features
Exclusive discounts at selected outlets, dining, cafe and much more
Get travel benefits like airport lounge access, travel insurance, complimentary stays etc
Get cashback on movies, dining and much more
Get standard cashback on every transaction
An interest rate of 3.45% is charged
A minimum salary of AED 10000 is required
No annual fees are charged
Main Benefits
Can get complimentary travel insurance on travel bookings made using RAK Titanium Credit Card
Extend your monthly payments up to 55 days
Can avail quick and easy money transfer facility from anywhere in the world
Free access to more than 10 airport lounges in Dubai, Kuwait, Jordan, Abu Dhabi and Cairo regions
Can get a free supplementary credit card
Get free protection on the purchases made using RAK Titanium credit card
Pay your utility bills or for any other government-related services to get 0.25% discount is every AED
Can get 5% cashback on supermarkets, fuel, and dining
Get up to 50% cashback on movie tickets
Frequently Asked Questions
⭐ Are there any processing fees involved to get the credit card?
A. No, Rak Titanium credit card is provided for free with no processing fees.
⭐ If my card is lost/stolen will that be replaced?
A. Yes, you can get your stolen/lost credit card replaced.
⭐ What are the charges for card replacement?
A. AED 100 is charged on replacing your old card with a new one.
⭐ How can I redeem the cashback?
A. To redeem cashback call RAK Bank customer care service or visit RAKBank internet banking portal.
⭐ Do I get cashback even on international purchases?
A. Yes, on international purchases up to 2% of cashback is provided which depends on the transaction amount.
⭐ Where can I use the cashback received?
A. You can use your cashback anywhere as per your requirement.
⭐ Should I redeem my cashback received at any specific time?
A. Yes, you should avail your cashback within 15 days once you receive it.
⭐ Can I avail movie tickets cashback anywhere?
A. Yes, cashback on movie tickets is provided globally on using your Rak Titanium credit card.
⭐ Is there any minimum transaction required to avail cashback?
A. You get cashback on 1 dirham spent using your RAK Titanium credit card.
⭐ What are charges for getting a printed statement?
A. AED 5 is charged for the delivery of the printed statement.
Ask questions and share your comments
We encourage our users to have discussion on questions they might have on financial products and help other users by sharing their insights. Kindly help us in making this site useful. We don't encourage any spam posts here. This is a public forum, so we request you to be safe by not disclosing personal information such as bank account or phone numbers etc. Please follow our posting guidelines. All the comments posted under MyMoneySouq official account are not reviewed by the financial institutions.