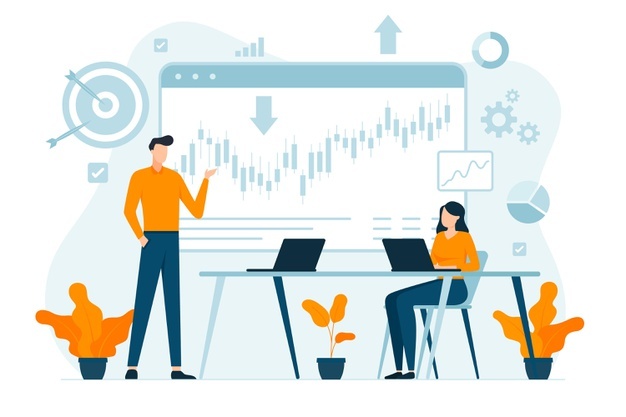 It is a great strategy for growing wealth by investing in a stock market. The courses of investing will provide you with good knowledge which will help you and give you knowledge to invest your money safely. There are many courses which give you money and among these is an investment course.

Types of investment courses
Investment courses create an understanding of the market and how to invest your money safely in the stock market. It is a smart investment strategy that, if you understand, can reap benefits and create a path for passive income. The types of investment courses are as follows.

Retirement savings
Investment in stock markets
Creating and balancing a portfolio
Concepts of Compound interest
1. Retirement savings
Having retirement savings is very important in today's generation. Retirement savings courses provide with creating awareness about the retirement planning process, how to securely save income for the future, advantages of retirement savings and others.

There are schemes, plans and programmes discussed by the instructors on the retirement savings. Individual investments, annuities and other retirement arrangements are covered in detail. Starting a plan at a young age will reap good benefits during retirement.
2. Investment in Stock Markets
A course on stock market investment will provide an introduction and understanding of the stock market. It will give you confidence to invest confidently in the stock market. The best investment practices are discussed under this course. How to do research, taking calculated risks during investments, following the investment strategies, investing in dividend paying stocks, stock valuations, futures and options, stop-loss order, limit orders, markets orders and other financial terms of stock markets are taught under this course.
Investment in mutual funds, exchange-traded funds and others are covered which will give a good understanding of the stock market. The learner will be able to make a good investment decision and build a portfolio.
Click here for UAE stock market- What you need to know?
3. Creating and balancing a portfolio
This course will help you understand the importance of creating a diversified portfolio. A diversified portfolio will enable you to balance your portfolio. This course will discuss when to invest, where to invest, how much to invest and how much risk you should take while investing in the stock market.

You will learn about creating and diversification of your portfolio investments. A good understanding of risk management, behavioral buying and selling, performance evaluations, portfolio management, wealth creation can be learnt. This will help in developing asset management skills and portfolio management.
4. Concepts of Compound interest
Albert Einstein said 'Compound interest is the Eighth Wonder of the world', who understands will earn and those who do not, will pay for it. You will be able to learn compound interest earned on investments during a given period of time.

You will learn to estimate How much investment will generate its value in future. You will learn about nominal interest rate, determine number interest and you will be able to manage your money effectively by investing in compounding theory.
Types of Learning platforms
For different types of learners there are different platforms available. Based on the interest of the learners the tutoring facility can be availed. Below listed are a few types of learning platforms.

Self learning online modules
Workshops
Online courses
Courses in Education institutions
1. Self-learning online courses
Investment courses can be self-learnt with the help of pre-recorded videos. There are online videos which are pre-recorded and also articles are available on the website. These are self paced videos where anyone can learn from the online videos. The learner can also get in touch with the instructor. Self-learning videos and articles are the most affordable investment courses where an individual can learn investment courses.
2. Workshops
Live streaming with the instructor where the instructor will share his knowledge on the subject through the webinar in one series or longer. The instructor will facilitate asking questions on the subject. These modules are available online and are a little more expensive than the self-learning videos.
Click here for Top investing trends for 2022
3. Online Course
Online Courses are available everywhere on the internet and are accessible from any place. Choosing the right online course for learning investment courses can be through platforms like Skillshare, Udemy and Lynda.com. The prices for these courses vary depending on the platform that you choose. The prices are charged on a monthly basis, course-wise and some charge through the subscription basis. The user will have unlimited access to free online courses.
4. Courses in Educational Institutions
The growth and demand for investment courses have increased over the years. This is the reason that the educational institutions are offering investment courses in the curriculum. Educational institutions like Harvard business school or Columbia Business School have offered courses. Along with these, there are many business schools that offer this learning facility. These courses are more expensive than other forms of investment education.
Take away
What you learn will never go waste and specifically learning about money management will always increase your wealth and assets if you implement your learning. Whether it is worth it to spend on investment courses depends on what you want to do with your money. There are ways of multiplying money with skills and knowledge. If you can do that it will create a passive income where money will work for you over a period of time.


Vinay Kumar Goguru is a finance professional with more than 8 years of diverse experience as a researcher, instructor and Industry work experience with both public and private entities. Prior to MyMoneySouq, he spent 6 years in Berkadia, It's a commercial mortgage banking company. He has a "Doctoral Degree in Commerce" and two master's degrees with a specialization in Finance, one as Master of Commerce and other as Master of Business Administration. He has written several articles on personal finance, published by different International journals. He loves traveling, reading and writing is his passion. He has a dream of writing a book on his favorite finance topics.