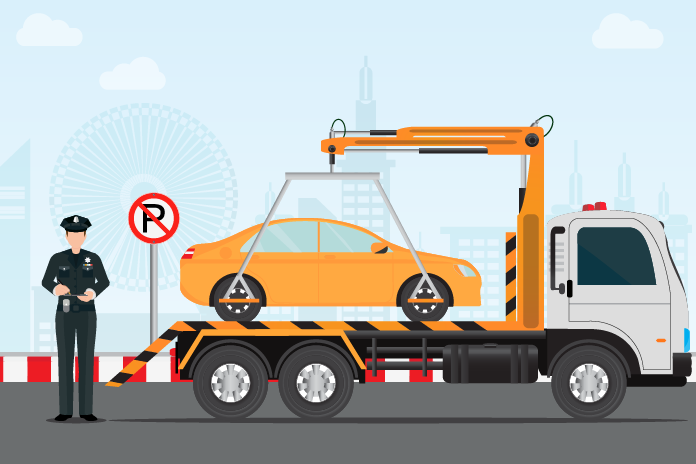 The government of UAE usally offers a high range of discount on the traffic fines levied on their citizens. Drivers who are supposed to pay traffic fines for violating the rules can avail good discounts and clear the fines.
Traffic Fine Discounts in other Emirates in the UAE
Umm Al Quwain Traffic Fine Discount: On the occasion of the UAE Silver Jubilee celebrations, the Umm Al Quwain Police are offering a 50% discount on traffic fines incurred from September 5, 2021 to September 9, 2021. Click here for more details on Umm Al Quwain Traffic Fine Discounts.

Dubai traffic fines discount
Motorists can get up to 100% discount on the fines. The discount provided varies with the driver's profile and how well they are following the traffic rules for the next 12 months in Dubai. (Offer from 2019-2020)
Following traffic rules for the next 12 months – 100% discount
Following traffic rules for the next 9 months – 75% discount
Following traffic rules for the next 6 months – 50% discount
Following traffic rules for the next 3 months – 25% discount
The discount will be added while the motorist pays his traffic fines.
Note: The discount on traffic fines are applicable only if the rules are obeyed from May 2019 till February 2020. Contact Dubai traffic police or RTA for current traffic discounts.
Check: 7 Dubai RTA fines you must know about
How to avail the Dubai traffic fines discount?
Motorists can clear their Dubai traffic fines online or at the kiosks or by visiting the service centers.
Motorists can visit RTA Portal
Enter Plate Number or Licence Number or Fine Number or Traffic File Number
You can search for the fines that you are supposed to pay
If there are more than one, you can select the ones you like to clear first
The discount amount will be added according to your profile
Save the online receipt for reference
The same procedure can be followed if you are going to pay at the Kiosks. Motorists clearing the fines online or through kiosks can pay only using their credit cards.
How to make Dubai Fine Payment?
Dubai Fine Payment can be made in various ways like online payment, through mobile apps, by visiting police stations.
Steps to Dubai Fine Payment Online:
Visit the Dubai Traffic Police website
Go to "Traffic Payments" section
Enter your Licence details
Click "Search"
Check and Select the fines you want to clear
Make the payment
To be noted while availing discount on traffic fines in Dubai:
This is applicable to fines levied for disobeying traffic rules
Only Dubai registered vehicles are eligible for this discount
Parking fines are not subjected to discount
Drivers who resided outside UAE for 3 months after the traffic violation are not eligible
Rental cars, public or private transport companies vehicles are not eligible for discount
These discounts on the Dubai traffic fines is to encourage them in being responsible while driving. This will make them drive safely to maintain a clean record and avoid traffic penalties as well.

MyMoneySouq helps the visitors to find the right financial product by comparing different products provided by various banks in UAE. It compares different loans, insurance, accounts, credit cards. It works with a goal to give the users a clear idea of what to expect out of their funds and what they can get from those.