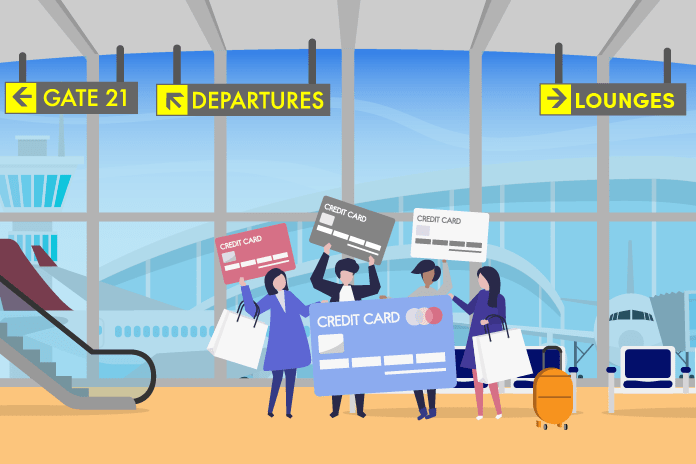 Whenever you visit an airport, one thing that attracts you are the airport lounges especially if you want some peaceful space without loud public announcements. There are many ways to access airport lounges. They are not limited to premium customers. One of the best ways to avail airport lounge benefits is using credit cards. Along with several best credit card offers, credit card providers offer travel benefits on the card. Access to the airport lounges is one of the travel benefits provided.
Some of the best credit cards in UAE for airport lounge access are:

Popular banks in UAE that provide free access to airport lounges on their Credit Cards:

-> ADIB Cards
ADIB offers several benefits on their cards. It offers access to 850+ airport lounges globally, on using the cards. The airport lounges can be accessed through different providers like LoungeKey, Mastercard etc.
ADIB Etisalat Visa Signature Card
ADIB Etisalat Visa Signature Card
Benefits
Earn Etisalat Smiles on every Dirham spent using the card
You can redeem points for buying flight tickets.
Get access to free airport lounge access
Get access to over 850 premium airport lounges access across the world.
Redeem reward points for booking over 50,000 hotels worldwide and book air tickets over 1,000 airlines.
Fees: AED 1,199
Minimum salary:AED 15,000
ADIB Dana Mastercard
Benefits
Access to over 850 VIP Airport Lounges worldwide
MasterCard Experience & offers and hotel discounts.
Fees:Covered Card Annual Fee AED 299.
Minimum salary: AED 8,000

-> ADCB Credit Cards
ADCB provides travel benefits on most of its credit cards. Customers with specific ADCB cards(primary and supplementary) can register themselves for LoungeKey membership on no joining costs and get 3 free access(per year) to 800+ lounges globally. Guests accompanied the cardholder will be charged USD 27.
ADCB Etihad Guest Above Platinum card
Benefits
3 complimentary lounge visits a year at more than 1,000 airport lounges around the world.
Earn 1.25 guest miles, for every USD 1 spent on Etihad Airways
Entitles you to more than 900 luxury hotels and resorts.
Fees:Annual fee AED 525
Minimum salary: AED 15,000.
ADCB Islamic Platinum Credit Card
Benefits
Travel with your Platinum credit card and enjoy access to premium airport lounges around the world.
Simply present your card at the lounge to relax and unwind before your flight.
Approved by Sharia and Supervisory Board
Fees: No annual fee
Minimum salary requirement: Salary amount: AED 15,000
ADCB Touchpoints Platinum Credit card
Benefits
Unlimited airport lounge access.
Dragon Pass Dine & Fly airport dining program.
Airfare and Hotel discounts with Mastercard and Cleartrip.
Fees: Annual fee AED 1050
Minimum salary: AED 15,000

ADCB Lulu Platinum Card
Benefits
3 complimentary access to both primary and secondary cardholders over 1000 airport lounges worldwide.
Earn a gift voucher worth AED 50 with 5,000 Lulu points.
You can enjoy Unlimited, complimentary access for you to over 25 regional and international lounges across UAE, Saudi Arabia, Jordan, Kuwait, Egypt, Morocco, USA, UK, Canada, Germany, France, Singapore, and more.
Fee: No annual fees are charged
Minimum Salary: AED 15,000
-> HSBC Credit Cards
HSBC provides credit cards through which airport lounges can be accessed directly or by using LoungeKey membership. Cardholders can get unlimited access to the selected airport lounges under LoungeKey for free.
Guests can accompany the cardholder to the lounges and USD 27 (per guest) will be charged by LoungeKey.
HSBC Advance Credit Card
Benefits
Get air miles on every diham spent using the card
Earn 3 Air Miles for every AED 1 spent online
Earn 1 Air Mile for every AED 1 spend on your card and redeem for flights, hotels and retail vouchers.
Airline and hotel discounts of up to 30% with Cleartrip.
Complimentary access to a select number of airport lounges worldwide, for you and your supplementary cardholders, through LoungeKey
Fees:No Joining fees and Annual fees
Minimum Salary: AED 15,000
HSBC Black Credit Card
Annual Fee: AED 1,575 including VAT
Reward: Up to 2.5 Air Miles for each AED 1 spent
Minimum monthly salary: AED 50,000
To apply, you'll need to have a Premier Account or a minimum monthly salary of AED 50,000.

-> Emirates NBD Credit Cards
Emirates NBD credit card holders can access an airport lounge either on using their Emirates NBD card, via MasterCard App or through LoungeKey.
Through LoungeKey– These cards provides free enrollment for LoungeKey membership. Present yourself as LoungeKey customer and get unlimited free entries to 800+ airport lounges. Guests accompanied will be charged $27.
Through Mastercard app– Card holders are provided free access to the top 10 airport lounges in UAE, Egypt, KSA, Kuwait, Jordan regions. They are provided free refreshments as well.
Emirates NBD Dnata Platinum Credit Card
Introductory Offer: Up to 1,000 AED travel vouchers
Reward: 10 percent rewards on spends at Dnata
Amazon Prime Membership: Unbox a world of Amazon Prime
Airport Lounge Access: Complimentary access to over 10 VIP lounges
-> American Express Credit Cards
AMEX Credit Cardholders are charged no fees on entering an airport lounge in the Middle East region. The free airport lounge access is provided on most of the AMEX Credit Cards UAE. Guests accompanying the cardholders will be charged some entry fees. Even AMEX supplementary credit card holders are eligible to avail complimentary lounge benefits.
-> Mashreq Credit Cards
Mashreq cardholders are given 8 complimentary airport lounge access per year. Free access to the lounge is provided only if the annual fees are paid.
These are some of the best credit cards in Dubai that provide access to the luxurious airport lounges globally. Other than airport lounge privileges they provide other travel, lifestyle, entertainment benefits as well.
Frequently Asked Questions
Q. Is access to airport lounges is provided for free on using these credit cards?
A. Yes. On using the above-mentioned credit cards, you can get access to the selected airport lounges for free.
Q. Can I get access to any airport lounge?
A. The airport lounge that the cardholder can access depends upon the credit card provider. You can check with your card provider regarding the lounges that you can access.
Q. Do I need to take any prior appointment to get entry to the lounge?
A. At some of the lounges, you don't need any prior appointment. However, it is recommended to contact the lounge customer care before making a visit.
Q. For how long I can stay at the airport lounge?
A. Most of the airport lounges provide a maximum of 4 hours' stay.
Q. Are kids allowed to the lounge?
A. Yes. Kids are allowed to the lounge but they will be considered as a guest accompanied itself at some of the lounges.
Q. Can I get food and drinks for free at the lounge?
A. Some of the airport lounges provide snacks and refreshments as complimentary.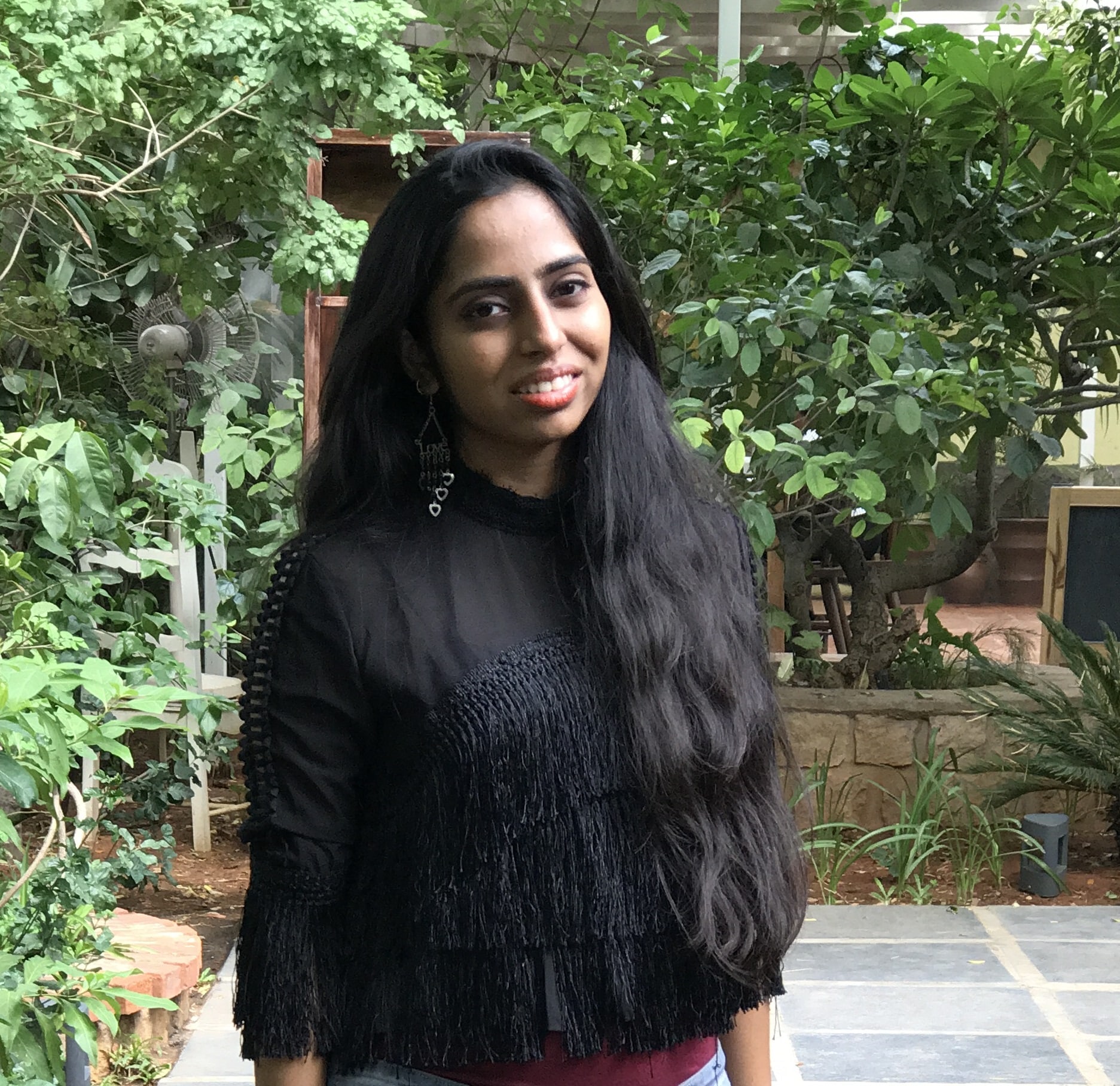 Nikitha is a Senior Analyst at MyMoneySouq.com. She has been writing about personal finance, credit cards, mortgage, and other personal finance products in the UAE. Her work on Mortgage loans has been featured by the GulfNews and other popular Financial Blogs in the UAE.