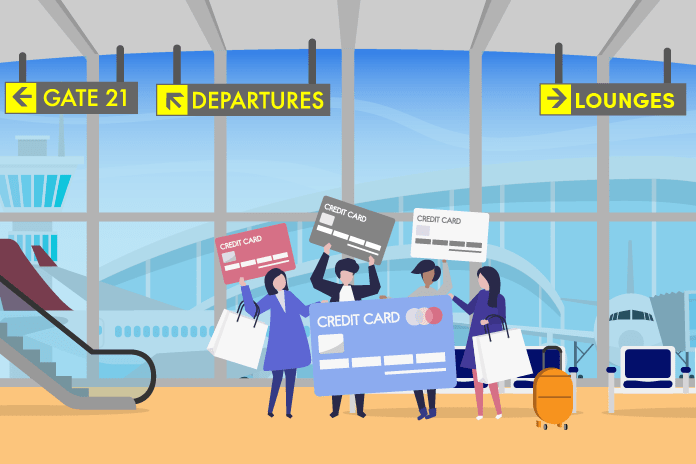 Whenever you visit an airport, one thing that attracts you are the airport lounges especially if you want some peaceful space without loud public announcements. There are many ways to access airport lounges. They are not limited to premium customers. One of the best ways to avail airport lounge benefits is using credit cards. Along with several best credit card offers, credit card providers offer travel benefits on the card. Access to the airport lounges is one of the travel benefits provided.
Some of the best credit cards in UAE for airport lounge access are:
Popular banks in UAE that provide free access to airport lounges on their Credit Cards:

ADIB Cards
ADIB offers several benefits on their cards. It offers access to 850+ airport lounges globally, on using the cards. The airport lounges can be accessed through different providers like LoungeKey, Mastercard etc.
ADIB Etisalat Visa Signature Card

ADCB Credit Cards
ADCB provides travel benefits on most of its credit cards. Customers with specific ADCB cards(primary and supplementary) can register themselves for LoungeKey membership on no joining costs and get 3 free access(per year) to 800+ lounges globally. Guests accompanied the cardholder will be charged USD 27.
HSBC Credit Cards
HSBC provides credit cards through which airport lounges can be accessed directly or by using LoungeKey membership. Cardholders can get unlimited access to the selected airport lounges under LoungeKey for free.
Guests can accompany the cardholder to the lounges and USD 27(per guest) will be charged by LoungeKey.
Emirates NBD Credit Cards
Emirates NBD credit card holders can access an airport lounge either on using their Emirates NBD card, via MasterCard App or through LoungeKey.
Through LoungeKey– These cards provides free enrollment for LoungeKey membership. Present yourself as LoungeKey customer and get unlimited free entries to 800+ airport lounges. Guests accompanied will be charged $27.
Through Mastercard app– Card holders are provided free access to the top 10 airport lounges in UAE, Egypt, KSA, Kuwait, Jordan regions. They are provided free refreshments as well.
American Express Credit Cards
AMEX Credit Cardholders are charged no fees on entering an airport lounge in the Middle East region. The free airport lounge access is provided on most of the AMEX Credit Cards UAE. Guests accompanying the cardholders will be charged some entry fees. Even AMEX supplementary credit card holders are eligible to avail complimentary lounge benefits.
Mashreq Credit Cards
Mashreq cardholders are given 8 complimentary airport lounge access per year. Free access to the lounge is provided only if the annual fees are paid.
These are some of the best credit cards in Dubai that provide access to the luxurious airport lounges globally. Other than airport lounge privileges they provide other travel, lifestyle, entertainment benefits as well.
Frequently Asked Questions
Q. Is access to airport lounges is provided for free on using these credit cards?
A. Yes. On using the above-mentioned credit cards, you can get access to the selected airport lounges for free.
Q. Can I get access to any airport lounge?
A. The airport lounge that the cardholder can access depends upon the credit card provider. You can check with your card provider regarding the lounges that you can access.
Q. Do I need to take any prior appointment to get entry to the lounge?
A. At some of the lounges, you don't need any prior appointment. However, it is recommended to contact the lounge customer care before making a visit.
Q. For how long I can stay at the airport lounge?
A. Most of the airport lounges provide a maximum of 4 hours' stay.
Q. Are kids allowed to the lounge?
A. Yes. Kids are allowed to the lounge but they will be considered as a guest accompanied itself at some of the lounges.
Q. Can I get food and drinks for free at the lounge?
A. Some of the airport lounges provide snacks and refreshments as complimentary.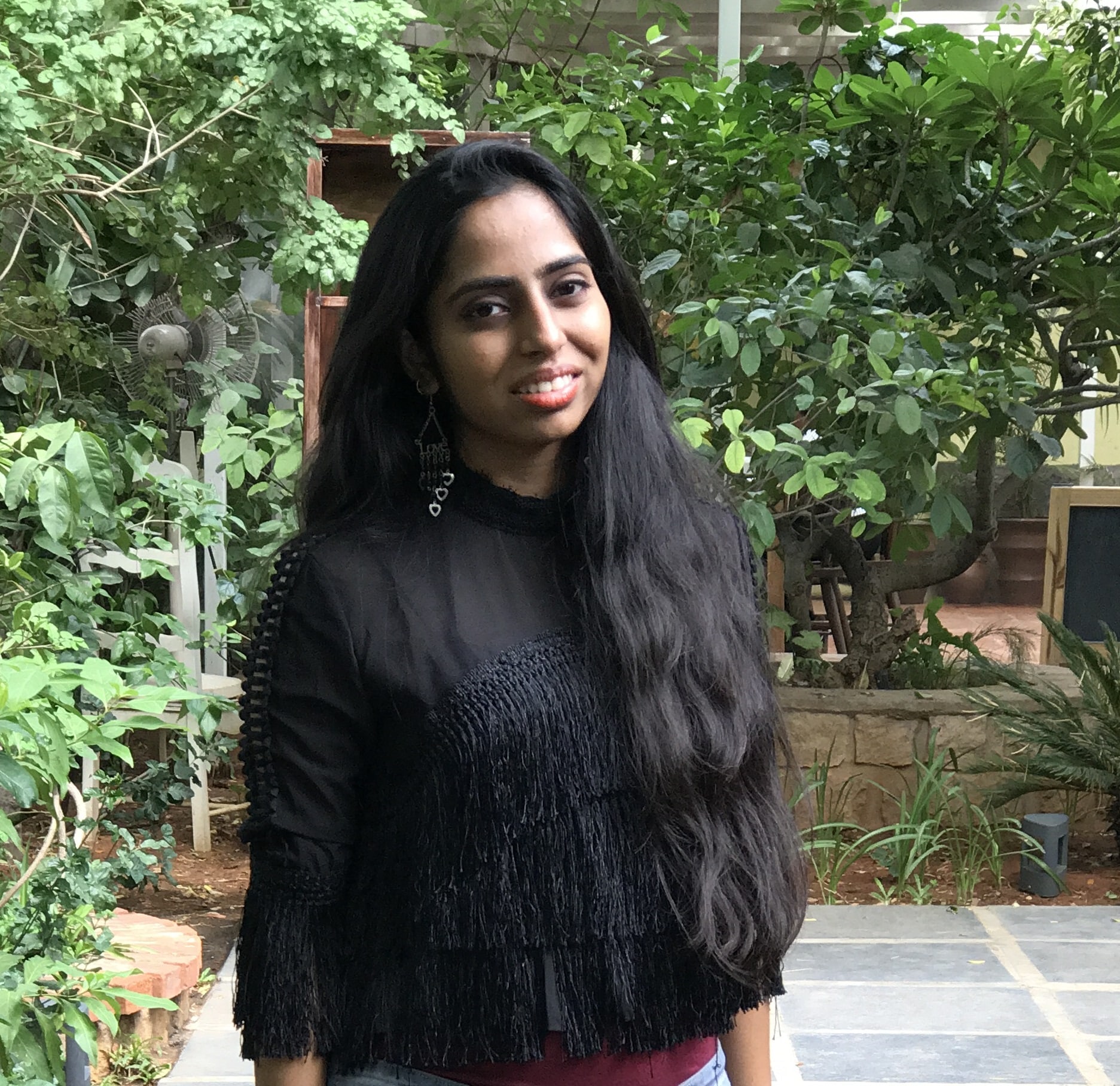 Nikitha is a Senior Analyst at MyMoneySouq.com. She has been writing about personal finance, credit cards, mortgage, and other personal finance products in the UAE. Her work on Mortgage loans has been featured by the GulfNews and other popular Financial Blogs in the UAE.