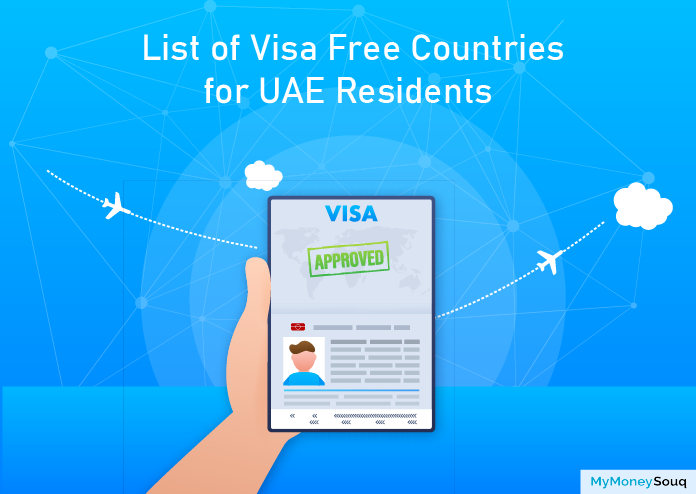 The country's strong passport and high per capita income will improve the chances for the expats to get visas. Few countries offer visa-free entry and visa on-arrival to 'UAE residents' and these include the most popular tourist travel destinations. It is advised to check the Covid regulations from time to time with the destination country before you plan to travel.
According to the popular online travel agency, the countries such as Georgia, Maldives, Kazakhstan, Seychelles, Serbia, Jordan offer visa free entry to 'UAE residents'. On the other hand, countries such as Afghanistan, Armenia, Azerbaijan, Kyrgyzstan, Thailand and Albania provide visa on arrival to travelers from the UAE. Some countries require additional documentation to issue visas for a few nationalities.
Visa free countries for uae residents visa on arrival for UAE residents
Armenia
Armenia has a rich culture that offers the best tourist destination for everyone. The wonderful landscape of Armenia welcomes visitors of UAE residents and they do not need to obtain a visa for visiting the country. Visa on arrival is provided for a maximum stay of 120 days, costing them AED 20.
Kyrgyzstan
This country has multiple civilisations which make the culture great and draws the tourists from across the world. The UAE residents can visit the country and stay in Kyrgyzstan for a maximum of sixty days without a visa.
Azerbaijan
This country is situated in southwest Asia and is an affordable travel destination for tourists. It has a rich cultural heritage and a history of being economical. The UAE residents can visit Azerbaijan without a visa for a maximum of one month provided that a residence visa and passport have a validity of 120 days after the entry into Azerbaijan.
Nepal
The Jewel of Himalayas welcomes UAE residents with a visa on arrival. Nepal is located in the Himalayas and it is home to eight of the world's ten highest peaks. A 15 days visa costs AED 110 and a 30 days visa costs AED 183 and a 90 days visa costs AED 460. The visa on arrival for UAE residents has multiple entry points.
Maldives
Maldives is a travel destination for tranquil beaches, sparkling sands, blue sky and much more. A visa on arrival is provided and valid for 30 days. The chilling luxury resorts and a lovely island with water sports are the best attractions.
Talking about luxury resorts, there are several options to choose from in different parts of the archipelago. Head over to booking sites online and book a resort based on your preferences.
Montenegro
Montenegro has the majestic natural beauty of old towns, cuisines and much more. This country has permitted UAE residents to visit the country without a visa and stay up to ninety days in the span of 6 months from the date of entry into the country. UAE citizens can buy a visa on arrival for AED 300.
Seychelles
This Island has no entrance requirements, a visa is provided at the airport as long as the traveler has a return ticket. To get a visa on arrival, the person should complete a few formalities. These include having prepaid housing and sufficient money for staying in the country.
Georgia
The UAE residents can enjoy reasonable pricing, less travel time, halal food and the most beautiful scenic views in the countryside.
The best part is it provides a 90-day 'visa on arrival' for UAE residents. The most popular places for tourists include Uplistsikhe, Vardzia, 'Mtatsminda Park', 'Narikala fortress' and many others places. There are many night clubs that are attractive to tourists.
Sri Lanka
Sri Lanka is the most gorgeous country with the Indian Ocean and nature has bestowed its beauty here.
The UAE residents have to apply for Electronic Travel Authorization online through the Sri Lanka government's official site. The Electronic Travel Authorization is valid for 30 days from the date of issue. You can find various hotels and travel agencies providing services on the official website.
Sri Lanka has fascinating ancient ruins, beautiful shorelines and exquisite mountains, this diverse island has everything that you wish to have on your travel list. The most popular destinations include Adams peak, Mirrissa, Hikkaduwa Arugam Bay, tea terraces at Kandy, Nuwara Eiya and many more. There are many Buddhist temples, Hindu temples that you can visit and worship. The most fascinating places of wildlife sanctuaries at Yala National Park and Pinnawala Elephant Orphange and Turtle Hatchery.
Visa free entry for Indians staying in the Emirates
Residential status based visa options are offered by the countries. While most of countries determine location based on the passport. Here is the list of countries that are allowed to visit if you are an Indian Citizen. You must have a valid passport. It is important that you check the expiration date of your passport and apply for renewal if required by the Indian embassy.
Niue
Qatar
El Salvador
Fiji
Pitcairn Islands
Barbados
The British Virgin Islands
Svalbard
Micronesia
Jamaica
Cook Islands
Macau
Haiti
Montserrat
Dominica
Northern Cyprus
Turks and Caicos Islands
Saint Kitts and Nevis
Indonesia
Transnistria
Senegal
Serbia
Vanuatu
Saint Vincent and the Grenadines
Tunisia
Palestine
Maldives
Mauritius
Grenada
Visa free entry for Pakistanis staying in the Emirates
The Pakistani citizens are allowed to visit the country with visa free arrival or may require an e-visa. Here is a list of countries and it is suggested that you check with the concerned government immigration policy prior to planning your travel.
Timor-Leste
Nepal
Senegal
Kenya
Somalia
Mauritius
Qatar
Madagascar
Cambodia
Guinea-Bissau
Cape Verde
Rwanda
Samoa
Guinea-Bissau
Comoros
Maldives
Togo
Palau
Seychelles
Uganda
Sri Lanka
Tuvalu
Sierra Leone
Conclusion
Traveling may be fun and enjoyable and if it is traveling to visa free countries then it is more exciting as there is less tedious work of getting visa approvals. Prior to planning your vacation get vaccinated and know the rules and regulations of the country you are visiting. Check the Covid regulations from time to time with the destination country before you plan to travel.

Vinay Kumar Goguru is a finance professional with more than 8 years of diverse experience as a researcher, instructor and Industry work experience with both public and private entities. Prior to MyMoneySouq, he spent 6 years in Berkadia, It's a commercial mortgage banking company. He has a "Doctoral Degree in Commerce" and two master's degrees with a specialization in Finance, one as Master of Commerce and other as Master of Business Administration. He has written several articles on personal finance, published by different International journals. He loves traveling, reading and writing is his passion. He has a dream of writing a book on his favorite finance topics.