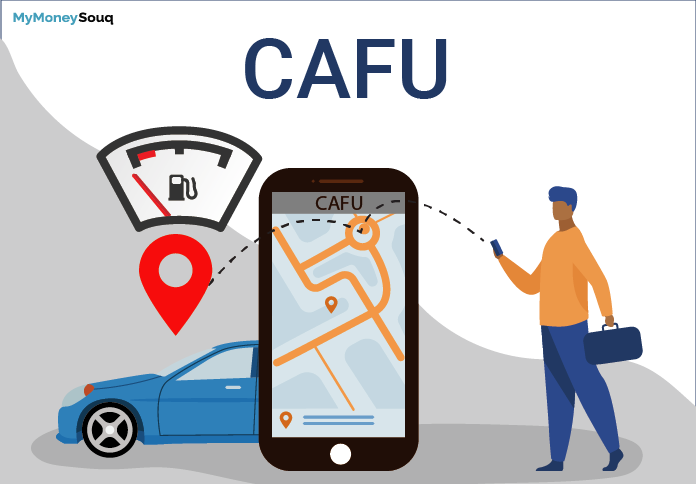 CAFU is a petrol delivery service through which you can fill your petrol tank anytime anywhere. You need not drive till the petrol station to refill your petrol tank. Avoid the waiting queue by using the CAFU on-demand petrol service.
CAFU is an application on your phone that can be used for petrol refuelling. This app is available on android and iOS. It offers a simple service that enables fuel to the customer. Whenever there is a need for fuel this app can be used for fuel refilling. The fuel is delivered through the trucks and fuel trucks are operated by professional CAFU Pilots. CAFU Pilots are certified and they can do fuel delivery efficiently.
Similar to any other app, the CAFU application is simple to download on your smartphone mobile devices through Android or iOS. After downloading the app follow the below steps:
Register on the CAFU, give details of your car
Select your location
Select your vehicle
Confirm your order
CAFU truck will come to your location
CAFU Features
CAFU provides the following to the customer:
Fuel delivery of super 95 and super 98 at prices that are priced by petrol stations.
According to the customer's timings, fuel will be delivered anytime.
CAFU uses fuel that is certified by the Emirates Authority for Standardization and Metrology. It is the best quality that is used for ENOC, Eppco, Emarat, and other petrol stations.
If the Customer has requested an order, an order can be cancelled free of charges. If the driver has been dispatched from the location then a customer can cancel their requests but they will be charged a delivery fee. These charges are also applicable for yearly and monthly subscriptions.
Where is CAFU available?
CAFU delivers to Sharjah, Dubai, Umm Al Quwain, Ajman. Services are available where there is an outdoor parking area available.
CAFU pilots are available every time and according to your requirements, they are ready to re-fuel your petrol tank wherever your vehicle is located considering the traffic conditions and weather. As a potential customer, you can vote for the service, and CAFU service will be made available at your location according to the CAFU website.
To prevent emergencies CAFU is created. If you are in an emergency, you can order CAFU. CAFU Pilot makes an estimation of your location and confirms the order.
Payment mode for CAFU
CAFU customers can use digital payment options such as Mastercard, AMEX or Visa debit or credit cards to pay for their purchases of petrol. CAFU also supports Apple pay. Once the transaction is done, customers can get an email receipt of their purchases. The receipt includes price per litre and the number of litres purchased and the total paid amount. It also includes the mode of payment either debit or credit card.

A small amount of delivery charge is applied to the total amount of petrol purchase price. There are two types of delivery charges: 
1. On-Demand Charge– You can order anytime for AED 18 delivery fee per order.
2. CAFU's Subscription Plan-By paying AED 26 a month as a delivery charge you can get unlimited petrol deliveries from CAFU. You can order anywhere and anytime and fill your petrol tank.
CAFU also provides a subscription option for 3 cars or more per account. You can get discounts on subscription mode by contacting customer service.

Fuel Accuracy
CAFU uses flow meters which are used by the most popular oil & gas companies for checking the accuracy of the fuel. The fuel pumps are made to provide petrol safely by the CAFU employees. The same accuracy and precision that is followed at fuel stations are maintained by the CAFU employees. CAFU vehicles are built with auto nozzles which can deliver petrol according to the customer requirements.
CAFU for Corporate customers
For all types of corporate customers, CAFU provides both petrol and diesel. This service is available on selected dates, timings, and their locations. The service is available to corporate customers so that companies can manage fleet expenses.
CAFU Subscription
This is a monthly subscription available for customers and they can get unlimited petrol deliveries per their vehicle at a price of AED 26 each month. There is an option of auto-renewal each month and you can also cancel your subscription any time that you want. A minimum fuel charge of AED 30 is applied for each order.
CAFU Customer Service
CAFU Customer service help is offered from 8 am to 12 am, All days in a week. This includes even public holidays. You can reach through the below contact details.
Phone: 800 MYCAFU (692238)
Mobile app: 'Help' section on the CAFU application
Social Media: @mycafu on Facebook, Instagram or Twitter

Vinay Kumar Goguru is a finance professional with more than 8 years of diverse experience as a researcher, instructor and Industry work experience with both public and private entities. Prior to MyMoneySouq, he spent 6 years in Berkadia, It's a commercial mortgage banking company. He has a "Doctoral Degree in Commerce" and two master's degrees with a specialization in Finance, one as Master of Commerce and other as Master of Business Administration. He has written several articles on personal finance, published by different International journals. He loves traveling, reading and writing is his passion. He has a dream of writing a book on his favorite finance topics.