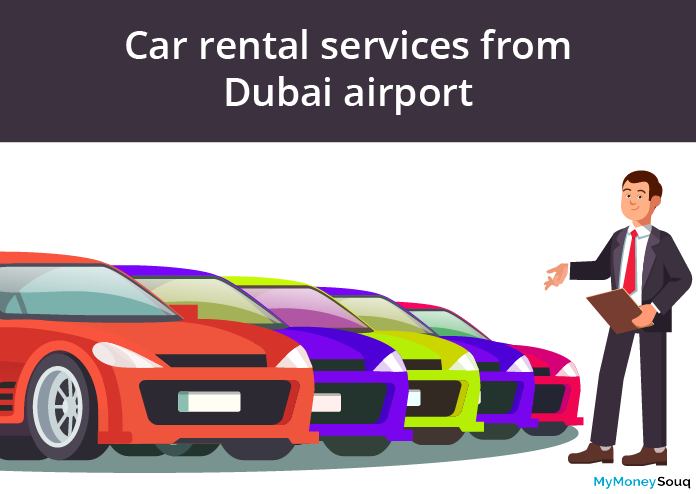 The Dubai International airport is the busiest airline in the Middle east. It is one of the main airports which serves Dubai. This airport handles over 57.7 million passengers which were recorded last year, it is the tenth busiest airport in the world. There are many car service companies that provide rental services from Dubai airport. There are many deals, special offers and chauffeur services provided to the passengers.

Top Car Rental Companies in Dubai

| | |
| --- | --- |
| Car Rental Services | Phone Number |
| Diamond lease | +971 4885 2211 | +971 4885 2677 |
| Rental Cars UAE | 800-22799 |
| National Car rental | 800-3031| 800-3130 |
| Hertz | +971-4-206-0206 | 800-43789 |
| Thrifty | +971 800-4770 |
Here is a list of top car rental companies in Dubai.
Diamond lease
Rental Cars UAE
National Car rental
Hertz
Thrifty
1. Diamond Lease
This company has been servicing since 1996 and it is a subsidiary of Al Habtoor group. It is famous for well-managedwell managed cars and excellent customer service. Customers can book different ranges of cars from small cars to SUVs, trucks and buses. An ISO 9001 certified company is one of the best rental cars in Dubai.

Contact# +971 4885 2211

2. Rental cars UAE
This company has 80k cars for rental in the UAE. You can pick up the cars from any of the hundred locations including the airport. You can choose to drop off a car at any location. It provides top-end cars from Hyundai, BMW, Audi, Nissan, Benz, Kia and other cars.

Contact#800-22799
3. National Car Rental
It is one of the leading car rental companies in Dubai. It has its operations spread across eighty countries. It is one of the leaders in car rental companies in Dubai. With online services for booking and economic rates, it is the most reliable car rental service in Dubai.

Contact#800-3031| 800-3130

4. Hertz
This is one of the leading rental car companies in Dubai. It has provided quality car services in different countries for more than 90 years. This company has 12 locations across Dubai. It offers round-the-clock service including roadside assistance service. During the time of booking, you can request for a satellite navigator with bluetooth and GPS service, personal accident insurance and collision damage.

Contact#+971-4-206-0206 | 800-43789

5. Thrifty
This is a US-based company with its operation in UAE since 1989 under AA AL Moosa Enterprises. You can rent a car and the staff will provide good service and assistance to accommodate your special requests.

Contact#800-4770

Few other important companies are one click drive, Speedy Drive, Car lease rent a car, Auto rent car rental, shift car rental and budget rent a car, Dollar rent a car, Sixt and Al Emad.
Click here for Impact of car loan on your car insurance
Where are cars available?
From the Dubai airport, you can pick up rental car service. The cars for rental are available in Terminal 1. There are various companies which offer these services like Hertz, Europcar and Dollar.

If you are planning for a prepaid car service and for any reason you have to cancel the trip then you should do it at least 6 hrs in advance from the pickup time and only then you will refund. Read the rental agreement and completely understand if there are any exclusions. You can contact the customer service portal for any questions that you may have.

What should you check before booking?
You can check the ratings and reviews and select your rides. Comparing the offers among the most popular brands will make you find the best deal. A driving license and credit card with the same name are required.

You should also opt for the insurance plan, if you do not want to go for an insurance plan from the company then you must have your own insurance with proof. These requirements will be different from one rental company to another company. Few rental companies also provide a facility to book hotels, plan travel trips, offer vacation packages and provide other services.

You should have an international driving license as this is the universal document that is proof for driving. Plan for your drive whether you need a car for a couple of weeks or a month for a longer period. Some companies accept and provide cars for rent for the age of 21 but you should remember that surcharges are applicable for those who are below the age of 25 years.
Click here for Tips to reduce your car insurance premiums
Advantages of car rental services
The following are the advantages of renting a car service.
Cost-effective
Freedom
Comfort
Technology
1. Cost-effective
Using a car rental service is an effective way because you will need not worry about car maintenance. You are not required to pay for pollution and other clearance. The car owner will take care of these expenses and you are just required to pack your bags and travel.
2. Freedom
At your convenience, you can plan your travel. Even if it is a public holiday you can still travel with ease. Start your journey where you want and stop according to your convenience. You can make changes as long as you travel on your journey.
3. Comfort
Car rental booking is simple and instant. Just select the car you want and confirm your reservation. If asked to make an advance payment then do it as part of your trip. Book your car, pay and travel.
4. Technology
Many cars are equipped with accessories like GPS and bluetooth enabled speakers. Kids can enjoy video screens at the back of seats. Few car rental companies also offer 24/7 hotline numbers for customer assistance.

Take away
For short-term stay, it is best to use the rental car services and the above listed companies are the top car rental companies in Dubai. Apart from the rental companies, there are many used car showrooms in Dubai. If you are planning to stay for a longer period of time in Dubai then it is advisable to simply buy a car. If buying a car goes out of your budget then you can either rent a car or use ride-sharing apps in Dubai to save money on rides.

Vinay Kumar Goguru is a finance professional with more than 8 years of diverse experience as a researcher, instructor and Industry work experience with both public and private entities. Prior to MyMoneySouq, he spent 6 years in Berkadia, It's a commercial mortgage banking company. He has a "Doctoral Degree in Commerce" and two master's degrees with a specialization in Finance, one as Master of Commerce and other as Master of Business Administration. He has written several articles on personal finance, published by different International journals. He loves traveling, reading and writing is his passion. He has a dream of writing a book on his favorite finance topics.