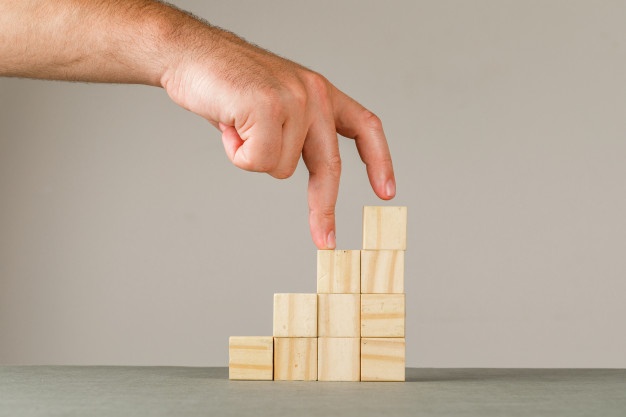 Every human being passes through the different stages of life where they need money the most and this is the reason why it is important to have a financial plan for during different stages of life. To have a different financial plan for all the different stages of life is very important to make a simple life without any financial problems.

The elements which become a part of the planning include having a budget, making savings, doing the right investments, ensuring security, income protection for life and insurance, debt management and transferring the wealth.

To ensure the security of your finances all the elements play a very important role in the fund management. Firstly, categorise all your financial activities into crucial expenses, necessary expenses, priority expenses and other expenses. Give utmost attention to the crucial expenses which are required for your survival. Consider the urgent needs and give importance in arranging funds to pay for the urgent needs of your life.

Here in this article, we discuss the four critical stages of life where financial planning and its approaches are important for a debt free life.

Income earning stage
Dependant stage
Growth stage
Retirement stage
1. Income earning stage
It is the early stage of your life when you enter into the financial earning stage. This stage is not only important for you to add money to your wallet but also to think about the future and make right decisions. Budget your monthly income and develop a plan to meet your financial expenses. With your available income pay your monthly expenses and also build savings from your monthly income. Put an emergency fund on your priority list and make your money move towards it.

Make a good amount of money towards your retirement which is very important. This seems to be very much irrelevant at the moment but after you stop working you need money which will come from your retirement fund.

If you have dependents then it is also important to have a life insurance policy which will provide protection to your loved ones after your demise. Even if you are not willing to have a life insurance policy then you should be having health insurance. Moreover it is mandatory to have a health insurance policy in the UAE. A basic health insurance policy provides protection against your health. Employers provide this coverage to the employees if they do not then having health insurance will save your earned income.
Owning a house or villa at this stage becomes an option because all your earned income is diverted towards the basic survival needs. Once you have earned enough income and have savings you can plan for buying a house. 
2. Dependant stage
Your financial planning becomes demanding in this stage as you will have family members dependent on your income. Start making the right investments for you and your family. Consider having term insurance which will provide protection at an effective cost. You should have a better budget and savings at this stage as your monthly expenses keep on increasing from this stage. If you are living within the budget then having short term medium and long term goals for your family are also important.

Your short term, medium and long term goals can be categorised by thinking of your children's future, their school education fees, higher studies, abroad plans, marriage expenses and other expenses. Tune your budget to reflect income and savings which will yield your best outcome.
If you are unsure consult a professional they will assist you in creating a secure financial plan. They will build the estimates and provide you with the investment options. You can diversify your income towards the investments and make your dependants life secure. 
Click here for Best fixed income investments right now
3. Growth stage
Managing your finances wisely is very important because this will ensure that your income is diverted properly to the right expenses. Growth stage is the golden stage where your plans will actually yield the results. Your investments will start giving you the results. In this stage the income that you earn will be high and you can stabilize your growth. Keep an eye on your expenses which is very important as the idea will be on maximising your savings.
Investment management is very important during this stage. Your financial goals will be re-balanced and fund management becomes very crucial during this stage. If you do not manage money spending then the growth stage will lay the foundation for the declining stage.

Do not ignore the investment on life and health insurance plans as they will stand support for you when you need them. Make investments into assets and have the nominees for your investments. Distribute your property by formalising your Will. This will ensure that your property is safely being handed over to your next generations. 
Click here What do you need to know about Will in the UAE?
4. Retirement stage
The income that you saved will give you the results during this stage. The main objective is to have control over your expenses during this stage. Manage your investments to get the best results from your investments. Adequate health insurance and staying fit becomes a very crucial factor during this stage. Life insurance that you have arranged for you and your family provides coverage for your dependants.

Cut down your unnecessary expenses and also reduce your multiple accounts which will organise your funds and reduce account management expenses. Update all your financial documents so that you can have access to funds at the right time. Do not pay any debts from your retirement savings money. It may happen that your dependents may look for your retirement money. Ensure that you have your money saved to meet your expenses during your retirement.
Take away

In view of creating a sound financial life do not make unmanageable expenses and fall into debt trap. Keep your financial earning ability and repayment capacity in mind and make the expenses. Also, ensure that you do not hurt your credit score during your financial management. Plan your expenses carefully for your growth, development and retirement. Borrow with the plan of appreciating your assets which will help you to increase your net worth over a period of time. Ensure that you have protections with insurance and health plans.

Vinay Kumar Goguru is a finance professional with more than 8 years of diverse experience as a researcher, instructor and Industry work experience with both public and private entities. Prior to MyMoneySouq, he spent 6 years in Berkadia, It's a commercial mortgage banking company. He has a "Doctoral Degree in Commerce" and two master's degrees with a specialization in Finance, one as Master of Commerce and other as Master of Business Administration. He has written several articles on personal finance, published by different International journals. He loves traveling, reading and writing is his passion. He has a dream of writing a book on his favorite finance topics.