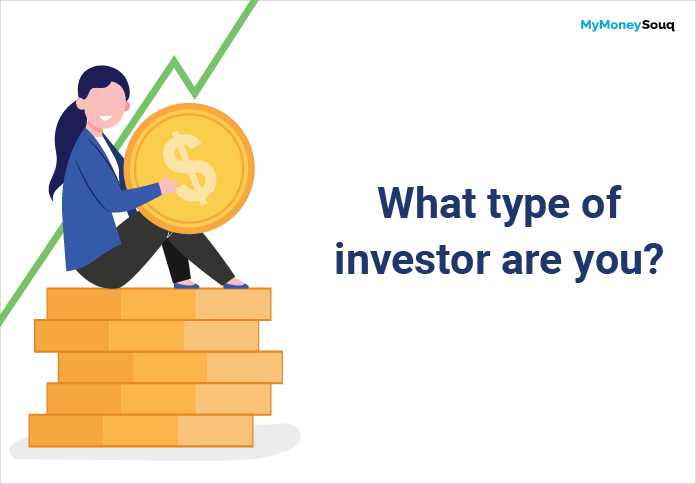 Investment is an asset or an item that is purchased with an intention of creating income. Appreciation in the value of an asset means an increase in the value of the Asset over a period of time. When an investor makes an investment and earns good returns then it is considered a good investment.

The goal of the investment is not to use the returns for the near future but to utilise them in the long term say after 7-10 years or even more than that depending upon the investment choice. An investment is always considered as an asset that grows its value over a period of time. The investor invests with the hope of increasing its value in the future.

Identifying the investment type will assist you to know what you can expect in return. The limitations and uses of investments will make you realise it's worth and you can invest in it. There is no best investment type which is simple and suits everyone. Through good understanding and experience, you can become a good investor and get good returns. Over a period of time, you can build skills in investments with practice, research and education.

By an analysis of the experts, it is determined that investors are of three types such as
1. Pre-Investor
2. Passive Investor
3. Active Investor
1. Pre-Investor
A Pre-Investor is an individual who is not investing. Unless you are born very rich and you think you do not need any investment as your active income or passive income you can ignore thinking about investments.

Pre-investors are those investors who are not making any kind of investments. They do not have the basic knowledge of investments such as saving money in bank accounts or making investments in stocks or gold or any investments where returns are anticipated in the future.

The goal of a Pre-investor is to live pay cheque to pay cheque as they neither have any plan of savings nor any investments. They typically live their life with salary consumption and believe that financial problems will be saved with the next month's salary. For them, lifestyle is more important than financial safety and security.

Pre-investors will not own financial assets or investments. This is not to say that all pre-investors do not have financial responsibilities but they are afraid of investing. They want to live and enjoy the present life and not think about the future.

If you are a pre-investor then consider to start investing and plan for the future. Financial consciousness is really important to know the consumption needs and future estimates.
Once you understand the importance of investments you should initiate to prioritize savings and investments. Take this initial step and you can move towards investing and become financially independent. 
Click here for How to invest in gold for Beginners
2. Passive investor
A pre-investor who has initiated into the investment process becomes mature and gains responsibility looking for investment opportunities. The investment world provides various ways through which investors begin to invest. Passive investors are those who have active income and start to look out for generating additional income by making investments.

Financial institutions and online investment services provide passive investments opportunities which are result oriented and provide accepted solutions. Even educational services on the internet and your local libraries have many books on passive income. 

It is observed that more than 90 percent of the investors are passive investors. A passive investor will invest understanding all the basics of investments. Their investments will be into savings, having a own house, retirement plans, asset possession, fixed deposits, stock trading and other investments. They follow the basic fundamentals of investing and attain financial security.

Passive investments are best for the salaried employees, business owners or families or for those who are busy into active income and want to earn additional income. All the passive investment options are not simple and straightforward. Some are simple investments while some need education and knowledge for making right decisions.

Making right decisions requires the right information at the right time and good knowledge of the market which remains the key to investment. There are financial experts who have expertise and they can provide services to the investors. These financial experts are stock brokers, money managers, writers, agents and professionals.

Investors who do not have sufficient time delegate their responsibilities to the financial experts and they provide information on investment to the investors. Based on the advice from financial advisors, passive investors invest accordingly and get benefitted.

Passive investors develop their knowledge and skill and use their strategies in investments. The art of buying and holding stocks, fixed assets, real estate investments, investing in gold and making other options are few examples of passive investment strategies.
Apart from the advantages, passive investing also has disadvantages such as not having control on financial security since it is passive income there is no risk control method. Those who have great skills will only earn and create wealth through passive investment. 
Click here for Index Funds
3. Active Investor
A passive investment lays foundation for the active investment. With theoretical knowledge and experience, a passive investor willingly enters into active investment and becomes an active investor. They enter the next step of investment by investing more and multiplying their wealth.
The active investors start generating more money and they build their investment portfolios standardly higher than the passive investors. They will invest their money in such a way that money will work for them, their primary goal is to multiply their wealth by investment.
Active investment is an investment strategy which includes buying and selling assets with the hope of making huge returns. It takes more of your time and it is not for everyone. It is not possible to participate in this activity on a part time basis. It is about wealth building with the only aim of getting return on capital investment.
Active investors have good advantage of risk management, short term and long term trading opportunities, diversification, targeted investment returns and many other benefits.
Active investors participate in making Investments in hedge funds, stocks, day trading and other investments. They need to do a lot of analysis, market research, study of long and short term trends for becoming successful investors.

Vinay Kumar Goguru is a finance professional with more than 8 years of diverse experience as a researcher, instructor and Industry work experience with both public and private entities. Prior to MyMoneySouq, he spent 6 years in Berkadia, It's a commercial mortgage banking company. He has a "Doctoral Degree in Commerce" and two master's degrees with a specialization in Finance, one as Master of Commerce and other as Master of Business Administration. He has written several articles on personal finance, published by different International journals. He loves traveling, reading and writing is his passion. He has a dream of writing a book on his favorite finance topics.