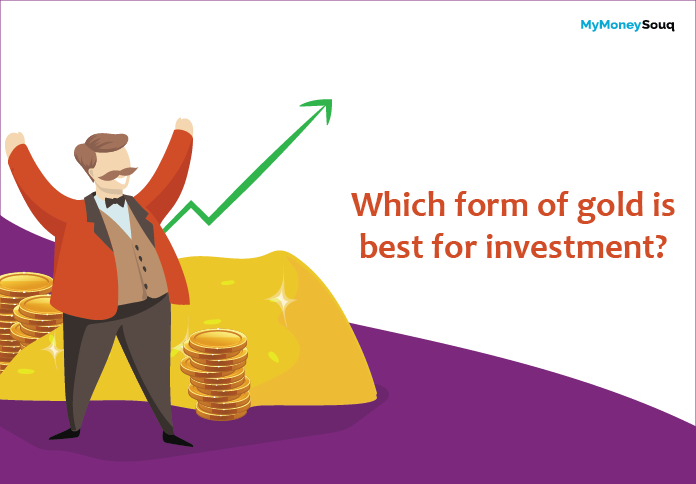 UAE is the hub for gold trade across the world, it is the home for a variety of gold bullion dealers, gold bullion investment organisations, refineries, jewellery, gold coins, gold investment and trading organizations. 

You can buy gold anywhere in the UAE as the standard is monitored by the authorities. You can invest in gold in any amount that you can afford as there are many options available for purchasing gold throughout the country. 

If you want to invest in gold for AED 15,000 then you can approach any small gold dealers and purchase the gold. The prices and the standards by the small and big dealers are nationally determined on all the gold products.
Though the prices are standard and set by the authorities, the sellable prices will be different from one dealer to another because of the making charges associated with ornaments. Making charges are the premium amounts added to the product and the buyer has to pay the fees. These fees are lower when compared to the western rates of bullion bars.

Investment in gold
Gold is one of the safest ways of investment in the world. For investment purpose 24 karat gold is the best as it signifies 99.9 percent of the gold standard purity. 24 karat gold is called the purest form of gold because it does not contain any other form of metal traces in it. There is no other form higher than 24 karat gold, it is the highest form of gold metal. It is used in medical and electrical devices application because of the nature of elements composed in it.

Gold investments can also be made through coins, gold investment certificates, bars, ETFs and funds. Gold equity valuations are generally higher and this is the reason that gold is the safest form of investment in asset management.

The gold prices fluctuate every day and do not remain the same forever. As mentioned already, 24 karat gold is the purest form of gold and it is more expensive than 22 karats or 18 karats gold. It has a very high market value thus it is suitable for investment purposes. 
The following are the reasons why 24 karat is best for investment.

Highest in quality– 24 karat gold is 99.9% pure and it is highest in quality and standard. In 22 karat gold, the purity percentage is 91% pure gold and other metals such as copper, silver, zinc and other metals consist of  9%. 

Durability– The color of the 24 karat is brilliant and the jewellery made with 24 karat will not be durable as 22 karat gold. The reason is that 24 karat gold is so soft that it cannot resist wear and tear. Whereas in 22 karat gold there are other metals added which creates a bond and jewellery made is strong and durable. 

Cost-The price of 24 karats is highly expensive than any other form of gold. When you buy 24 karat gold and sell it you will get good resale value. This is the reason why people look for gold investment. It is a good deal to buy 24 karat gold coins or bars and make them your investment instrument. When you sell 24 karat gold you will fetch a good price but when you sell 22 karat gold you will not get a good price at which you purchased the gold. 24 karat contains 99.9% gold and in 22 karats there are other metals added so comparatively the benefit will be less on 22 karat gold. 

If you want to make a huge investment in gold then you have to approach the bigger dealers and agents. You can also make investments into gold houses such as bullion vault or Regal assets. There are also local dealers in Dubai such as Kaloti and others who are majorly located in different commodity market centres in Dubai.

Investments can also be made through digital platforms like digital trade for bullion. These are provided by the new bullion traders throughout the Dubai Gold & Commodities Exchange.
Click here for Investing in gold coins
Ornament gold
Many people think that investment in gold means buying gold ornaments and jewellery. The best form of gold investment (24 karat gold) is not used in gold jewellery. In making the jewellery 22 karat gold is used because it withstands designs, holds stones and keeps gold hard because of other metals into it.

22 karat gold contains 22 parts of gold and two parts of other metals mixed in it. The ornaments are composed of gold and other metals and it becomes hard and appropriate for gold jewellery. It is harder durable and has resale value.

Other forms of gold such as 21 karat, 18 karat, 14 karat are also available to make gold ornaments which are perfect to set for ornaments. They have less value of gold with the higher composition of other metals. Those who want to wear gold ornaments daily can prefer these. These forms of gold cannot be used for investment purposes as it does not have good resale value.

In the UAE, gold is available in the following forms as 24, 22, 21 and 18 karat gold.

24 Karat – pure gold
22 Karat – alloy with 91.67% pure gold and 8.33% other metals
21 Karat – alloy with 87.5% pure gold and 12.5% other metals
18 Karat – alloy with 75% pure gold and 25% other metals
Click here for 3d map for customers at Dubai gold souk
Gold Purity in UAE

The gold which is sold in the UAE is pure and its purity standards are ensured by Dubai Central Lab by its Bareeq certificate.
There is an assessment where the quality of gold is checked and it is in compliance with local and federal rules and regulations. The product quality and assurance are maintained by the authorities. The inspecting authorities check the outlets to see if they are in accordance with rules and regulations. The certification is provided by the authorities which shows the inspection and purity of gold sold. The authorities inspect the retail stores minimum of three times in the year. 
What you should consider while buying gold?
Check the history of the gold seller or the gold-selling company history
Understand the effectiveness and the keenness of customer service that is offered by the seller.
Check the buyback policy of the seller
Find out the making charges and other associated fees charged by the seller
If you are purchasing gold online then look for the reviews and the gold certifications of the company or the seller prior to purchase
Purchasing Gold from Souk
Deira Gold Souk is the best gold souk in the Emirates and across the whole Middle East region. It has the highest number of collections of gold bullions and jewellery. Once upon a time, Deira which is situated in the City of Gold, Dubai had an average of ten tons of gold. This souk has the highest number of investors willing to invest in gold and also tourists from all over the world visit this place. Apart from Deira, Al Raffa, New Gold Souk and Gold Diamond Park are some of the other large gold souks in the Dubai Emirates.

Vinay Kumar Goguru is a finance professional with more than 8 years of diverse experience as a researcher, instructor and Industry work experience with both public and private entities. Prior to MyMoneySouq, he spent 6 years in Berkadia, It's a commercial mortgage banking company. He has a "Doctoral Degree in Commerce" and two master's degrees with a specialization in Finance, one as Master of Commerce and other as Master of Business Administration. He has written several articles on personal finance, published by different International journals. He loves traveling, reading and writing is his passion. He has a dream of writing a book on his favorite finance topics.