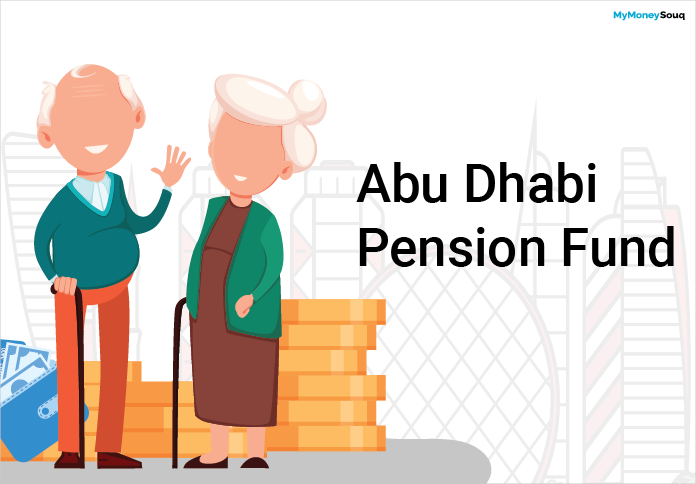 Abu Dhabi Pension fund is managed by Abu Dhabi Retirement Pensions and Benefits Fund (ADRPBF).
Abu Dhabi pension fund services are provided to UAE private sector employees working within the Emirates of Abu Dhabi and also to public sector employees working within the Emirates.
Abu Dhabi Retirement Pension and Benefits Fund (ADRPBF)

ADRPBF is a public pension entity which is located in the Middle East, Abu Dhabi. It was founded in the year 2000.
ADRPBF manages the funds with long term investments and ensures that all dues payable to eligible pensioners are paid on time. It manages Social Insurance and works with the government to achieve the objectives of the government.
It pays pensions and retirement benefits to eligible contributors. It monitors the yearly status of pensioners through its process of Annual Declaration ensuring that beneficiaries receive pension amounts.
Who are eligible for Abu Dhabi Pension Fund?
UAE nationals who are working in the public sector and the private sector are eligible for the pension funds.
The eligible age limit is the retirement age of forty-nine or a minimum of twenty years of service in total.
Pension is paid according to the Federal law #7 of 1999 Concerning the Issuance of Law on Pensions and Social Security.
To whom is pension fund paid?
The fund amount is paid to the employee, in case of death, the amount is paid to the beneficiaries.
If a pensioner has no beneficiaries, the amount shall be transferred according to the provisions of the law.
How to find out Abu Dhabi Pension Amount?
You can find out the estimated pension amount by using the online calculator which is available on the ADRPBF website.
Abu Dhabi has a separate pension law which is as per Law No. 2 of 2000 regarding Civil Retirement Pensions and Benefits in the Emirate of Abu Dhabi.
To be inline with Abu Dhabi Government's vision Abu Dhabi Retirement Pensions & Benefits fund has been stressing that funds current and future objectives mainly focus on financial sustainability.
Monthly pension Subscription
Abu Dhabi's monthly pension subscription deductible is twenty percent of the salary. The entity pays fifteen percent and the member pays five percent of the mentioned salary.
Pensionable salary elements under Government and Semi-Government Sectors are
Basic Salary
House allowance
Social allowance
Child allowance
Cost of living/similar allowance
Pensionable salary elements under the Private Sector are
Basic Salary and all allowance which is paid on a monthly, regular or permanent basis. 
Pensionable salary should not be lesser than AED 3,000 or greater than AED 60,000
How to contact Abu Dhabi Retirement Pensions and Benefits Fund?
You can contact about the pension fund with the following sources
Important aspects
The pension amount is calculated with salary details according to monthly contributions. These details should be linked with ADRPBF. Pensions like if the number of children has increased for the retiree after linking the pension, cannot be amended.
Personal Photo National ID card is the document needed to get a pensioner card.
It focuses on achieving social security and improving the standard of living of citizens after retirement. The goal is achieved through social development ensuring a dignified life for all members of the society.
It ensures financial stability through investment management and funding policy so that pensions and retirement benefits are provided to clients.
Abu Dhabi Retirement Pensions & Benefits Fund manages resources with effective planning with a reduction in cost and returns on investment.
The Abu Dhabi Retirement Pensions and Benefits Fund is the entity that distributes pensions and provides service benefits to the citizens.
Students who are on scholarships working under any entity are under an employment contract. Students must be registered with the fund according to the provisions of Article 1 of Law No.2 of 2000. If there are no contracts, Abu Dhabi Pension Fund entity cannot register them.
Vinay Kumar Goguru is a finance professional with more than 8 years of diverse experience as a researcher, instructor and Industry work experience with both public and private entities. Prior to MyMoneySouq, he spent 6 years in Berkadia, It's a commercial mortgage banking company. He has a "Doctoral Degree in Commerce" and two master's degrees with a specialization in Finance, one as Master of Commerce and other as Master of Business Administration. He has written several articles on personal finance, published by different International journals. He loves traveling, reading and writing is his passion. He has a dream of writing a book on his favorite finance topics.