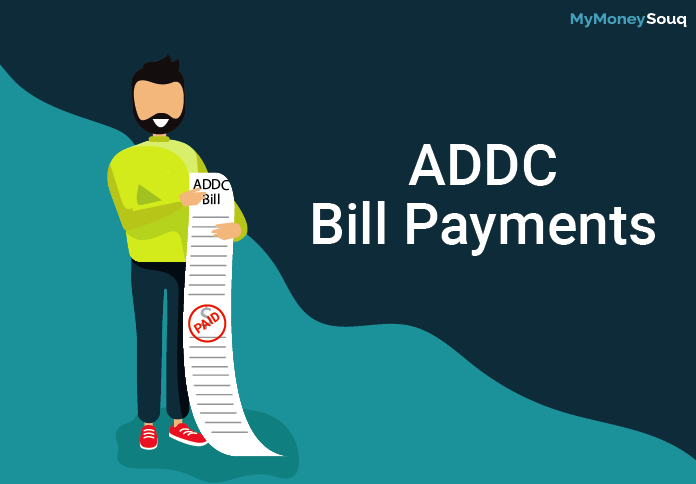 Abu Dhabi Distribution Company (ADDC) is one of the leading electricity and water distribution companies in the middle east. It is an organization that is known for its quality services to customers across Abu Dhabi. Abu Dhabi Distribution Company is a subsidiary of Abu Dhabi Power Corporation. It operates under the Department of Energy, ADDC ensures that water and electricity supply maintain a high-quality service and keep health, safety standards very high at all times. A huge dedicated workforce of engineers, administrators, and customer service professionals provides a great service to the ADDC which enables them to provide uninterrupted services to shopping malls, hotels, entertainment places, and other destinations. It also provides services to residential and commercial customers.

ADDC provides the water and electricity flow to its customers. It also provides a smooth process of paying for their services. This article provides you with the different ways that you can use for making the bill payment.
The following are the ways in which ADDC payments can be made.
Pay your bill directly to the ADDC
Pay your bill using a bank or exchange
Pay via Abu Dhabi Government
Pay at Post office
1. Pay your bill directly to the ADDC
The following are the ways in which you can pay your bills directly to the ADDC.
A. Pay online
B. Set automatic payment
C. Mobile app payment
D. Pay at Kiosk
E. Pay by phone
F. Pay through cheque
A. Pay online
You can use secure online payment service for making payments. You can pay for one or more properties using the payment through online mode. It takes a few minutes to complete the payment process, it is even faster if you have saved your card details on the payment site. For making payments through the online mode, you have to use the ADDC username and password. Follow the instructions and click on payment modes. Once you enter the payment details, check your account details, and make payment in a few minutes.

For first time users, you have to register your details and activate your online account. The best way to manage your services is to have an online account.
To register online you have to enter your ADDC account number. ADDC number is found in the customer details section of your bill.
Click on send me a pin code. You will receive the 4 digit code on your mobile phone and to the email address, you registered.
After you enter 4 digit code, you will be asked to continue the activation process. You have to fill all the mandatory fields in the form and your account gets activated accordingly.
Once the account gets activated, you can use it for online payment. An online account is the best way to manage the services you're getting from us. You can check your usage, change or update your details, manage connections, and pay bills, whenever and wherever you like.
Click here for CBD cash online
B. Set Automatic payment
The best way to manage payments is to set up automatic bill payments. It is the easiest way to make payments and it makes sure that you will never miss a payment. You can choose how much amount you would like to pay each month and it gets processed for you. Set an auto payment option by logging into your account and give instructions on your payment mode. Your payments will be automatically debited from your account according to your standard instructions.
C. Mobile App payment
You can manage your ADDC payments on the move using the mobile app. You can use the mobile app facility for checking your consumption, you can update your details and do much more.

To download the mobile app on android using the below link: https://play.google.com/store/apps/details?id=com.addc.utilityapp
For iphone and ipad users here is the link: https://apps.apple.com/sa/developer/abu-dhabi-distribution-company/id1045166598
D. Pay at Kiosk
Make payments at any one of the ADDC kiosks, you can find kiosk centers in ADDC branches and as well as in certain shopping malls and petrol stations. You can use a branch finder to locate the nearest kiosk to your place. Do not forget to take the ADDC bill with you. You can click here to view the nearest ADDC kiosk and make your payment.
E. Pay by phone
ADDC also provides a facility for collecting payments over the phone. You can call on this number 800 2332 and make your payments. You should have an account number and card details as a prerequisite for making payments by phone.

F. Pay through cheque
Make your cheque payable or money order to Abu Dhabi Distribution Company. You should write your phone number on the back of your cheque. Attach it to the payment slip from the bottom of your bill, it will make them know which account to credit it to. You have to post this to ADDC. The postal address is shown at the top of your bill.
2. Pay your bill using a bank or exchange
You can pay your bill at ADDC partner bank Abu Dhabi Commercial Bank (ADCB). The following are the ways in which you can make the payment.
A. Counter pay
B. Pay through ATM
C. Pay through net banking
D. Pay with exchange
A. Counter pay
To make payment at the counter, visit the nearest bank branch of ADCB and NBAD. You have to show your bill payment slip and give cash or cheque for bill amount and complete your payment.

B. Pay through ATM
If you are a customer of ADCB or NBAD, you can pay using cheque or cash using the ATM. Include the completed payment slip from your bill so that the ADDC company knows which account to credit.
C. Pay through net banking
Using your net banking account you can pay your bills with ADCB or NBAD. You have to be a customer of ADCB or NBAD bank and set up these services for bill payment. You can contact them and they will assist you accordingly.
D. Pay with exchange
To make a payment visit ADDB Exchange partners. The network includes branches that are spread across UAE such as UAE Exchange, Lulu International Exchange, Al Ansari Exchange, Lari Exchange, and Al Fardan Exchange.
Click here for Things to know about Digital Banking in UAE
3. Pay via Abu Dhabi Government
Abu Dhabi government website provides a facility for making payment of ADDC bills. You have to register your account with the government website and pay using your visa or master card.

4. Pay at Post office
Payments are accepted in any post offices across the country. Post offices are open seven days a week, during business hours payments are collected if you have an ADDC bill.

Vinay Kumar Goguru is a finance professional with more than 8 years of diverse experience as a researcher, instructor and Industry work experience with both public and private entities. Prior to MyMoneySouq, he spent 6 years in Berkadia, It's a commercial mortgage banking company. He has a "Doctoral Degree in Commerce" and two master's degrees with a specialization in Finance, one as Master of Commerce and other as Master of Business Administration. He has written several articles on personal finance, published by different International journals. He loves traveling, reading and writing is his passion. He has a dream of writing a book on his favorite finance topics.