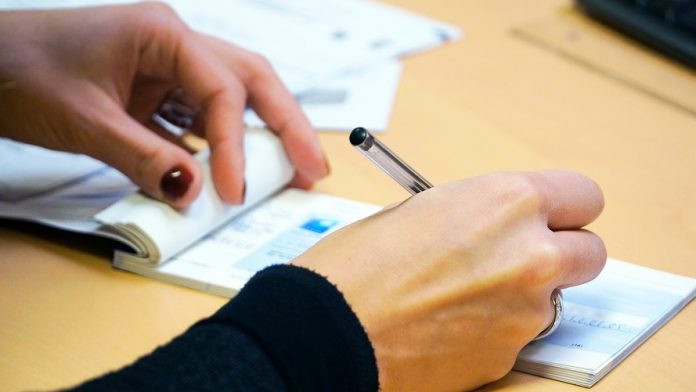 Cheque bouncing is, if an account holder issues a cheque despite of insufficient funds on the account or any other reason. A bounced cheque is also termed dishonored cheque, etc. But there are certain things that need to be noted about a bounced cheque in Dubai and UAE.  
Charges on the bounced cheque in UAE
In UAE, most of the payments take place through cheques. Even though the concept of Direct Debit System has emerged, there are people who issue a cheque and even several banks request post dated cheques while approving a personal loan as security.
In the first half of 2018, 12.06 Million cheques were circulated in UAE, where 4.3% of those were dishonored i.e. bounced back. The person who is guilty of bounced cheque will be sent to jail and fine amount will be decided by the court. A travel ban will be imposed on the payer.
The new amendment of 2021 states that a person who issues the cheque with no sufficient balance in the account will be charged 10% of the cheque amount. This penalty will be doubled if the offence is repeated.
Charges on Bounced Cheque in Dubai
The charges on cheque bouncing are not the same in UAE and Dubai. In Dubai, as per the new law of 2017, cheque bounce cases will no longer be dealt with at the criminal court. It will be resolved with the fines itself i.e. no jail term for the issuer of a dishonoured cheque which is definitely a sigh of relief for cheque payers. This new law is applicable only in Dubai. While the rest of the UAE will abide by the traditional law i.e. detention and fine payment.
In Dubai, If the amount on the cheque is below AED 50,000 then the fine amount levied is AED 2000
In Dubai,

If the amount on the cheque is AED 50,000 – AED 100,000 then the fine amount levied is AED 5000
In Dubai,

If the amount on the cheque is between AED 100,000 – AED 200,000 then the fine amount levied is AED 10,000
If the cheque amount is more than AED 200,000 then the penalty will be decided by the respective authorities. The fine amount will be addressing the government, not the beneficiary.
Reasons for cheque bouncing
A bank cheque doesn't bounce only if there are no funds available but also,
If the signature on the cheque doesn't match with the bank records
If the validity of cheque is expired (usually 3 months from the date of issuance)
If the details like amount in numerals and words are not the same
If the details on the cheque are overwritten or corrected
How to avoid Bounced Cheque issues?
In order to avoid fees and other issues with a bounced cheque the payer needs to
Check the balance in the account before writing the cheque
Ensure the signature is right on the cheque
Ensure the cheque dated rightly
Fill the details on the cheque without any errors