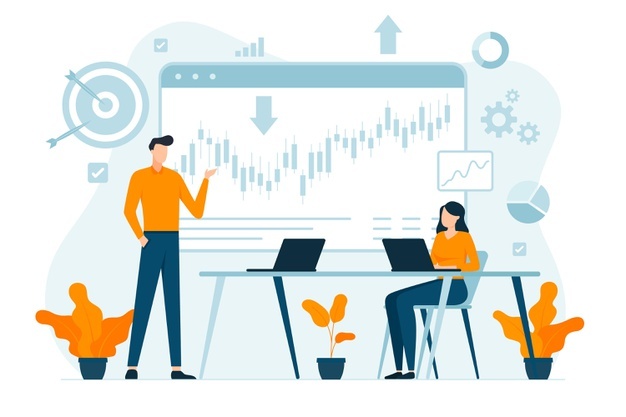 Investors are those who invest their funds with an intention to make good returns over a period of time. In the investment world, investors are categorized into two types- Institutional Investors and Non-Institutional Investors. These non-institutional investors are also called Retail Investors.

Understanding the difference between the investors is significant if you are making investment into stocks or mutual funds which are publicly traded. Here in this article, we throw some light on the difference between Institutional Investors and Retail Investors.

Institutional investors
Institutional investors are big investors who invest directly into investment portfolios. Institutional investors make investments into mutual funds, insurance companies, pension funds, securitised portfolios, trusts, hedging funds, endowment funds, investment banks and others. Institutional investors make high volumes of trade which are more than 85%.

The institutional investors have a large influence on the stock market and they move major blocks of shares. These investors are high knowledge investors who make the right investment decisions. Institutional investors are regulated by the regulatory authorities of the Securities and Exchange Commission.

The institutional investors make the investment decisions based on their target goal. They make the investment decisions and typically make investments into the following.

Stock market
mutual fund
Real estate investments
Hedging funds
Securitisation
Government bonds
Corp bonds
Institutional investors have in-depth knowledge of the subject matter and they do continuous research on the investments. The professionals working on the research have good subject knowledge and are masters in business, financial and economical matters. This educational combination & higher levels of knowledge will assist them in strong financial decision making skills. 
Related- Best fixed income investments right now
Retail Investors
Retail investors are those investors who individually make their investment into the market. Retail investors make investments from their own pocket with the intention to get good returns on their investments. These investors can be short term investors or the long term investors.

The frequency of long term investors is less, they make huge investments for a longer period of time. Retail investors are not regular and they may or maynot make continuous investments over a period of time. The brokers assist the investors in making the transactions and also in investment decisions. Retail investors make investments in the following.

Stock markets
Bonds
Cryptocurrency
Retirement funds
Retail investors may or may not be professionals; they do their own research or take the help of the brokers while making investment decisions. If retail investors are having finance subject knowledge then it will help them to understand the market and make investments promptly.
Some Retail investors do investments as part of their daily activities and some view it as full-time activity and make investments in the market. 

Non-institutional investors are those who purchase and sell investments from banks or brokers or agents. The retail investors manage their own money if they earn profits they enjoy it if they incur they bear it. Retail investors have their personal goals on investments they are driven by their self-interest.
Click here to know What type of investor are you?
They make their investments considering life goals such as marriage, child education and retirement. They make investments with the intention of earning profits in the short term or long term. Retail investors incur a high fee when they are doing trading transactions. It will incur a brokerage fee, account maintenance fees, advisory services fees, payment for commissions. 

Further breaking down the difference between institutional and non institutional investors can be categorized as follows. 
1. Capital investment– Non-institutional investors own their own hard earned money, whereas institutional investors invest shareholders funds.
2. Trading– Non-institutional investors trade irregularly based on cash availability and institutional investors trade regularly
3. Trade volumes– Larger proportions of investments are made by institutional investors and small trade amounts are invested by non-institutional investors.
4. Fee– Institutional investors pay less fee on trading compared to retail investors. 
5. Source of information– Retail investors do their own research or appoint brokers or take consultant advice for making investment decisions. Institutional investors are the experts in financial markets and they make strong financial decisions.

Vinay Kumar Goguru is a finance professional with more than 8 years of diverse experience as a researcher, instructor and Industry work experience with both public and private entities. Prior to MyMoneySouq, he spent 6 years in Berkadia, It's a commercial mortgage banking company. He has a "Doctoral Degree in Commerce" and two master's degrees with a specialization in Finance, one as Master of Commerce and other as Master of Business Administration. He has written several articles on personal finance, published by different International journals. He loves traveling, reading and writing is his passion. He has a dream of writing a book on his favorite finance topics.