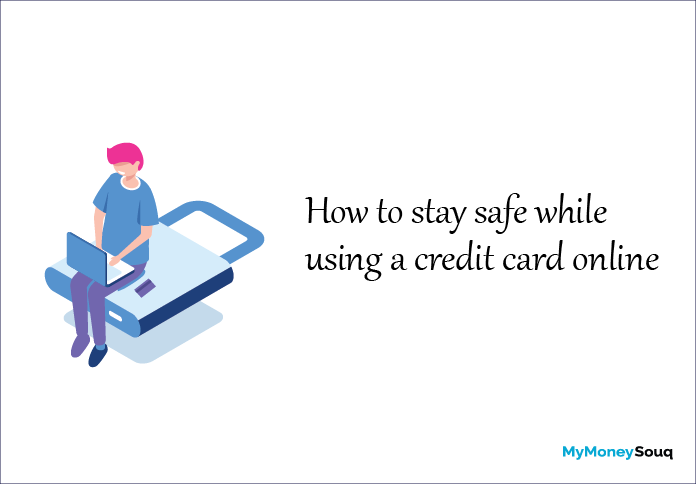 The Internet can be a boon or a bane. If the internet is used for a good reason then it is a boon, if it is used for the wrong reason then it is a bane. Cyber crimes are operated breaching the security. Cyber criminals steal credit card information or create insecure payment forms for doing fraudulent transactions. You have to be very careful and not fall to their schemes.

It is easy to guard against cyber crimes but you have to be very vigilant against online scams. Some precautionary measures will help you avoid cyber attacks from cyber criminals. Here we provide you with tips to ensure that your online transactions are secured.

1. Always use credit card
A credit card has more security features than a debit card. Always use a credit card when you are doing online transactions. It keeps your payments safe and secure. Some cards have zero liability policies against frauds and it ensures that you are better protected. On the other hand, a debit card is comprehensive, you could risk the entire amount of money on your card.
If you notice any suspicious on the web page while you are transacting, you can generate a one time use credit card number. A random card number will be linked to your original card account. This way it will be difficult for the fraudsters to capture your credit card information.
Related– Best Credit Cards in UAE
2. Ensure Web page address is secure
When you open a webpage ensure that page address starts with https:// and not http://. The letter 's' ensures that the webpage is secure. 'S' indicates that the website uses an encryption system. However, you should remember that https:// always does not guarantee that your transactions are secured 100 percent.
It is recommended that it is fast and just an additional easy check that provides a layer of protection that gives the confidence to do transactions.
3. Do not use public WiFi or shop in public places
If you are using your personal computer or laptop or smartphone and using public wifi it is still not safe to use. Hackers can steal your personal information from public wifi. Do online transactions only with your private Wifi connection or your friends or relatives Wifi which you can trust.
Do not make any online transactions in public areas. If you are operating online transactions in a public place and if you accidentally leave the website your login credentials will remain on the webpage. The next person who uses a public computer gets access to your login information and you are prone to fraudulent transactions.
Even if you are logging out hackers can record your user names, credit card numbers, passwords, and other personal information. Hence, it is always advised not to shop online or use your banking credentials in public devices and use public wifi.
Click here for Ewallets in the UAE
4. Collect your receipts
If you're shopping online and using a credit card, always collect receipts or any sort of confirmation messages. Keep these receipts or confirmation messages to cross-check with your credit card billing statement.
Always make sure that the total amount of receipts matches your credit card statements. If you find any discrepancies you can take appropriate action. Hence it is advisable to have receipts for online purchases.
5. Protection from anti-virus
Antivirus software protects your computer from fraudulent activities. If you do online transactions without antivirus software you're leaving yourself open to cyber attacks. It will enable security breaches easily.
It is advised to install trusted antivirus software and keep updating it when necessary. Keep your operating system and web browsers updated as it will enable with most recent security updates.
Most importantly when you have antivirus software, updated operating system and web browsers most of the updates happen automatically and it will reduce the risk of fraudulent transactions.
6. Transact on trusted Websites
Legitimate websites have a seal from Truste, McAfee, VeriSign or Better Business Bureau. These are the trusted websites, it will make you feel better when you do purchases online. However, it is not a guarantee that it will ensure a flawless security system as fraudsters can make a fake seal to do any fraudulent transactions.
7. Secure your Password
Always have a password that is different and difficult to guess. Use letters mixed with numbers, special characters, uppercase letters, and lower case letters and set your password. Do not use your date of birth, your name, your lucky numbers or simple 12345 numbers as your passwords.
Set your password which is unique. Do not use the same passwords in different accounts because if someone gets to know your passwords they can have access to everything that you have protected with passwords.
Click here for Things you should know about Digital Banking in UAE
8. Beware of fraudulent website links
Do not open any website links that you receive on your mobile devices or through email. Never do online shopping through website links even if it's from the most popular company.
Always open the web browser and navigate through the site for purchases. If you do not know the web address you can google it and navigate. This will help you to avoid opening fraudulent websites links and protects you from fraudulent transactions.
Take Away
Making payments and Shopping online through a credit card is the most comfortable way of spending. It is important for your safety that you follow some safety measures to avoid credit card fraud. Be vigilant and protect yourself from hackers and fraudulent transactions.