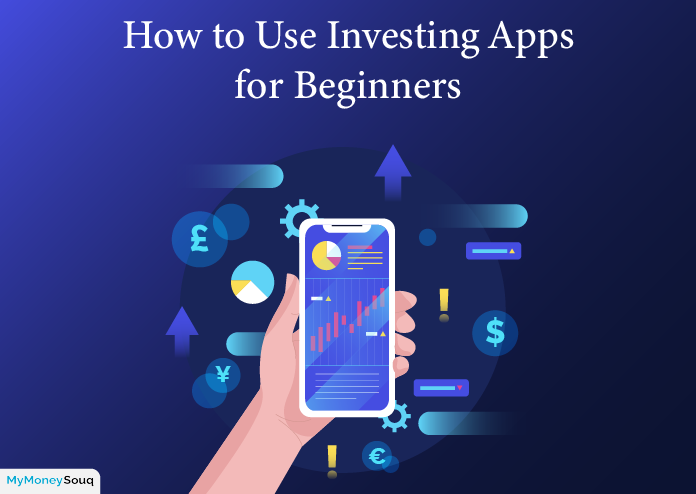 Investment apps have changed the way of thinking for investors. It has made it easy for investors to purchase and sell stocks, options, bonds and other investment instruments through investment apps. Different investment apps provide a platform for investors to make investments. Here in this article, we discuss investment apps, and how to use them as your financial strategy.

Traditionally only Stockbrokers and investment professionals had access to the stock market. For buying or selling stocks you should call the stockbroker and place your order. In today's digital marketing world investing in the stock market has become as simple as working at the fingertips.

Robinhood becomes the first investing app that will offer no commission for buying and selling stocks. The source of income for these investment companies is that they will assist the investors in the market. Other investment companies followed the same path as Robinhood and no fees were collected for different types of trades.

Most famous investment Apps
There are different investment apps and below is the list of these apps.

Robinhood
Betterment
WeBull
TDAmeritrade
Sofi
ETrade
Schwab
Acorns
Wealthfront
Different types of apps have different features and offer services to users. Some apps charge for their services and some do not charge any fees on certain services.
Click here for Drip investment
How to use Investment Apps?
There are many investment apps available in the market which offer no commission to trade stocks. In a single day, it is possible to purchase and sell stocks. Stock trading and Investments have been made simple in a few steps. Investment in long-term portfolios is always preferred. Short-term investments in stocks can be volatile as there can be more negative or positive swings. It can be said that it is hazardous for a new investor's short-term investments.

Download the app on your smartphone device or you can use the website on your laptop or desktop. Enter your personal details and verify your information.

Transfer funds from your bank account to your investment app account. You can also use the website from your desktop. There is a slab of minimum deposit for some investment apps that you should transfer. After you transfer funds from your bank account to the investment app you can start investing in the stock market by using these funds from the account.
Click here for Investment risk check
Things you need to check before using Investment Apps:
Safe & Trustworthy
Hidden & High Fees
Minimum Deposits & Withdrawal Fees
Educational & User-Friendly
Customer Service
Overall Ratings & Reviews
Drawbacks of Investing Apps
Different types of apps have different features and all the apps ensure the safety of your data. Though the apps ensure the safety of your data, if you are not securing your personal data then investing apps may not be the right choice for you. You have to make sure that your password login details are secured.

The user on the investment apps will access many different financial instruments, if you are not comfortable with these online platforms then do not risk your money. Moreover trading on the investment apps and understanding the terminology is not easy for everyone. You need to have good knowledge of the products that you are willing to invest in.

The apps also allow the user to auto-invest. According to the terms set by the user the investments are automatically purchased or sold on the online platform. The user may have a false sense of security that they are investing. The user sets the triggers for the purchase and sale of securities based on the information but if the information is not right then the user will lose their money.

Take away
Investing apps are creating a revolution in the world of investment. They are making the way simple for investments so that a lay investor can also invest. Investing apps provide complete access to the stock market. As part of financial planning if you are planning to invest then investing apps may be a good option for you. It does not matter which investing apps you use but all it matters is what you invest and how much return you get on your investment so make the right investment and get the best returns.


Vinay Kumar Goguru is a finance professional with more than 8 years of diverse experience as a researcher, instructor and Industry work experience with both public and private entities. Prior to MyMoneySouq, he spent 6 years in Berkadia, It's a commercial mortgage banking company. He has a "Doctoral Degree in Commerce" and two master's degrees with a specialization in Finance, one as Master of Commerce and other as Master of Business Administration. He has written several articles on personal finance, published by different International journals. He loves traveling, reading and writing is his passion. He has a dream of writing a book on his favorite finance topics.