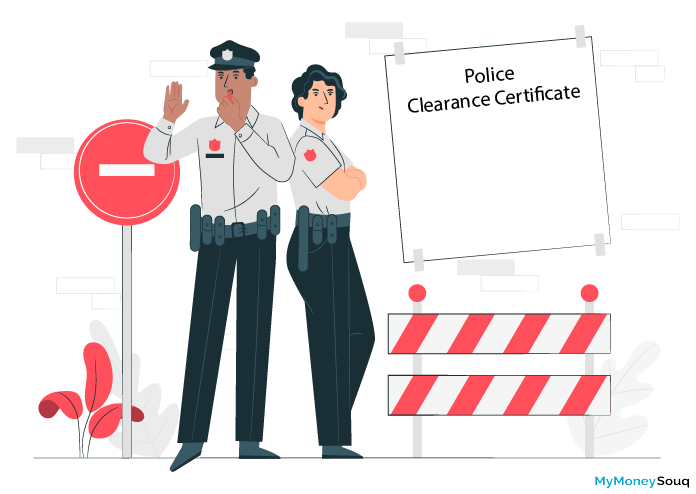 During the time of admissions in schools or colleges, while applying for job positions or while applying for a visa application, a Police Clearance Certificate in UAE is required. The main intention of this certificate is to give clearance that an individual has good conduct and it is also to tell that an individual is not involved in any illegal activities.

An individual who has this certificate shows that he has good conduct and is not involved in any criminal activity. It also shows that there are no criminal records on the person. This certificate is provided for the individuals who are living in the UAE and also for the UAE nationals who are not living in the country. This certificate is issued by the police department in the UAE after checking all the background information and clearance of criminal proceedings.

The UAE govt officials have digitized many services as part of digital programs to ensure that citizens get user-friendly services. As part of the transformation, smart police stations and Amer centers are good examples. Dubai visa Medical center is quickly transformed into a digital platform.

Applying for a Police Clearance Certificate?
Police Clearance Certificate can be applied by the citizens who are living in the UAE and also by those people who stayed in the UAE and presently not living in the UAE.
This certificate can be applied online on the Ministry of Interior website. It can also be applied through the app of the Ministry of Interior which is available on Google Play and App Store.

Alternatively, you can also visit the Ministry of Interior service center and get the documentation done after giving your details on the form. You are advised to pay the processing fee through the e-payment mode.

The service in Dubai is available through the official website of Dubai Police or the Dubai police smart app which is available on Google playstore and appstore. If you want to apply through the offline mode the service is provided at the Dubai Police office.

What are the Documents required?
The following are the documents required for applying for a police clearance certificate in the UAE.

Emirates ID card with validity
A beneficiary letter showing that he or she is not having any criminal history
Recent Passport size photos
Applicant passport copy
Click here for UAE visit Visa
Documents for individuals who are no longer UAE citizens

For those individuals who lived in the UAE and are no longer citizens of the UAE, they should get fingerprints cards from the country in which they are residing. They have to get this and should attest and present it to the UAE Embassy. A fingerprint card is issued by the police department.

It is an official document that will give the identification of the person which is based on biometric and decimal fingerprints. After you have done all these you can request a Police Clearance Certificate online mode to the Ministry of Interior alternatively you can submit it to the Dubai police with the below-mentioned documents.

UAE Embassy approved fingerprint cards
2 recent passport size photos
Valid passport copy
Last UAE visa copy
Reason for Requirement for PCC
The Police Clearance Certificate is issued only at the request of the user where this document is required for official purposes like admission into school, colleges, universities, job application, immigration, licenses and other reasons. This certificate is issued in Arabic. For convenience and universal acceptance, this certificate can be issued in English. According to the certificate, language fee will differ depending on the applicant's nationality and residence place. On the servicing card, timings and fee are mentioned.
Click here for Resident Visas for Expats in the UAE
The certificate of Police Clearance can be obtained in person from the Ministry of Interior. There are service centers located throughout the Emirates and find out the nearest service centers on the official website. A certificate of a clear criminal record can also be given through the online service of the Ministry of Interior. You can call on 901 to check the status of your certificate.

Fees
There are different types of fee categories for Police Clearance Certificate and these are prescribed by the Dubai Police. Below is the list of charges which will help you to understand clearly.
For UAE National- 100 Dirhams; UAE Residents- 200 Dirhams
For Application forms in foreign country- 300 Dirhams
Innovations & Knowledge fees- 10 Dirhams
To obtain Certificate in Arabic- 50 Dirhams
To obtain certificate in English- 150 Dirhams
The fees mentioned above are subject to change from time to time. For the latest on fees you can look out on the official website. A certificate of hard copy can be requested from the authorities and this can be sent to your residence and there are delivery charges which are applicable.
There is also a facility to get the certificates through email. It will take 24 hrs to get the certificates delivered and this will happen if you apply on a working day. For those who choose to get a soft copy or apply for an application in person the certificate will be given on the same day.

Vinay Kumar Goguru is a finance professional with more than 8 years of diverse experience as a researcher, instructor and Industry work experience with both public and private entities. Prior to MyMoneySouq, he spent 6 years in Berkadia, It's a commercial mortgage banking company. He has a "Doctoral Degree in Commerce" and two master's degrees with a specialization in Finance, one as Master of Commerce and other as Master of Business Administration. He has written several articles on personal finance, published by different International journals. He loves traveling, reading and writing is his passion. He has a dream of writing a book on his favorite finance topics.