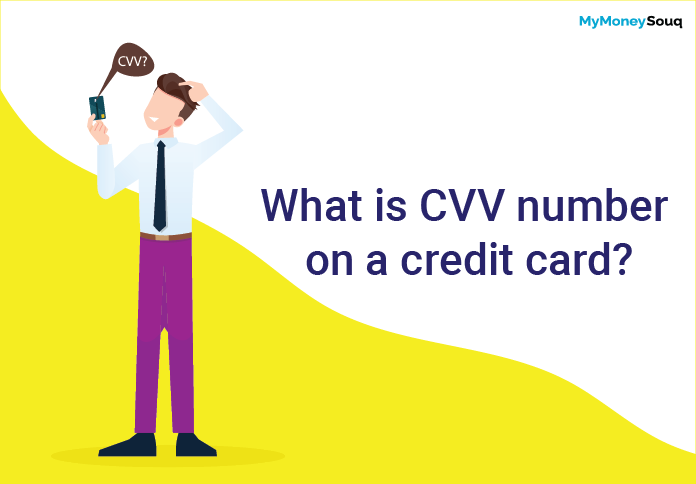 When you make an online card transaction you are asked to enter your CVV number. You may have typed CVV numbers multiple times during online transactions. Have you ever thought about what it is and why retailers ask this?

The CVV is a 3 or 4 digits number on your card. It adds additional security to your card when you make online transactions. It is a kind of verification that the cardholder has a physical copy of the card and they use the card. It provides protection against data theft and hackers.

What are the components of CVV number?
The CVV number has two parts.
In the first part, it contains very crucial information and this unique data is a magnetic strip. This information is used when the card is swiped against the magnetic reading machine.
In the second part, it contains 3 or 4 digits that need to be entered when you are making an online transaction. This is a security number for your card. CVV security number is the main advantage of the card.
Highlights of CVV number
CVV stands for Card Verification Value
Is also known as Card Security Code or Card Verification Code
CVV number is different from the PIN number
It protects from frauds
CVV number is on the back of the card or sometimes on the front of the card
Click here for How banks use credit score reports
What is a CVV number used for?

Banking Institutions that issue credit cards or debit cards to customers have created a mechanism in which each card is provided a unique code number. This code number is used for making a transaction online. CVV number and pin number both are different. CVV number is visible on the card and a pin number is a secret number that cardholders should use while making the transactions. CVV number is proof that a card is in possession of the person who is doing an online transaction.
CVV number is available for both the credit card and debit card on the backside or sometimes the front side of the card. It is in addition to the expiry date and other fields.

The CVV number for Visa, MasterCard and Discover cards have three digits numbers towards the right side of the card. American Express Card has a 4 digit CVV number it is called a card identification number. American Express Cards have CVV numbers on the front side of the card.
To verify the transaction you will be asked to enter your PIN number to complete the transaction. This method is used to know the person's identity and to protect the cardholder from fraud. There are transactions where merchants ask for a CVV number in addition to the card number and expiry date. It ensures that the transaction is legitimate and from the genuine cardholder.

If a hacker is able to steal your card data and does not have a CVV number then the hacker cannot make the transaction complete.
Click here for Visa Mastercard all you need to know
How Your CVV Protects You From Frauds?

While making virtual payments, credit cards, and debit cards are used for completing the payment transactions. The virtual payment portals do not save any information about the CVV number of the cardholder. The card data is protected as per data security standards. If the merchant has all the details of your card they cannot access the CVV number. CVV numbers make it impossible for anyone to misuse card information.

Hackers may try to store the card data but it is not possible to store CVV numbers on the database and it is impossible to do a transaction without a CVV number. However, there are some portals that do not ask for CVV number and Wi-Fi enabled transactions also so do not require CVV number. Hence the cardholder should be very careful in protecting the card data.

CVV is an additional layer that provides protection to the card. It prevents unauthorised transactions and protects the customer from fraudulent transactions. Do not share your CVV number with anyone. Banks are not authorised to ask for any card related information especially CVV number. Sometimes it may happen that to verify any transaction Bank may ask you for a card number to disclose only the last four digits of your card number to verify the transaction but do not disclose your CVV number.

Banks and merchants are not authorized to ask for CVV numbers. If you are setting up for an auto-debit facility on the online portals then the webpage may ask for a CVV number for the first time you make a purchase. This is done to verify your identity but from the following subsequent transactions, you will not be asked for a CVV number. The standing instructions are given by the customer to the bank or merchants to make payments on the customer's behalf. Hence CVV number is requested by the online portals.

If somebody steals your physical card then they can get access to your card number name on the card expiry date and CVV number. To protect cardholders from these fraudulent activities research institutions are working on dynamic CVV numbers. These dynamic CVV numbers keep changing periodically and it becomes difficult for the hackers and thieves to do any fraudulent purchases.
Takeaway

As a measure to protect the customer from fraudulent transactions CVV numbers are set up on the credit and debit cards. CVV numbers are hard to get access to but it is not impossible. CVV number does not guarantee full proof protection to your card. It is wise to protect your card from identity theft so that there is no unauthorised access to your account. Banks or vendors will not ask for CVV numbers so do not disclose your card details. Be vigilant and follow safe banking practices.

Vinay Kumar Goguru is a finance professional with more than 8 years of diverse experience as a researcher, instructor and Industry work experience with both public and private entities. Prior to MyMoneySouq, he spent 6 years in Berkadia, It's a commercial mortgage banking company. He has a "Doctoral Degree in Commerce" and two master's degrees with a specialization in Finance, one as Master of Commerce and other as Master of Business Administration. He has written several articles on personal finance, published by different International journals. He loves traveling, reading and writing is his passion. He has a dream of writing a book on his favorite finance topics.