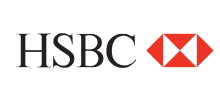 HSBC (Hong Kong and Shanghai Banking Corporation)
Last Updated on 19 November 2019
About the Bank
The business name HSBC is taken from the initials of the Hong Kong and Shanghai Banking Corporation. First officially established in 1866. It has 14 branches and 92 ATMs' within the UAE. Across 67 countries and territories, HSBC has around 3,900 offices across Africa, Asia, Oceania, Europe, North and South America, and around 38 million customers.
Banking Products & Services
HSBC offers a wide range of banking products & services like Credit Cards, Bank Accounts, Personal Loans, Home Loans, Car Loans, Business Loans, etc. Explore all the HSBC Products and Services here:
Popular Products & Services
HSBC provides different types of financial products in the UAE and other regions. The flagship products include Credit Cards, Finance, Bank Accounts, etc. Here are the popular financial products: Credit Cards:
HSBC offers various credit cards for different purposes to suit everyone's needs. There are different types of Credit cards available with a salary range from AED 5K. Like, HSBC Platinum Select Credit Card, HSBC Black Credit Card, HSBC Platinum Credit Card, HSBC Advance Credit Card, HSBC Premier Credit Card, etc. Read more Bank Accounts:
Different types of bank accounts meet unique requirements. It is wise to put money into the best account and to make use of the right tools, depending on your goals. HSBC provides different Bank Accounts according to your requirements like Current Accounts, Savings Accounts, Deposit Accounts, etc. Loans & Mortgages: HSBC provides different types of loans for unique Loans & Mortgages like Home Loan, Car Loan, Personal Loan, etc.
Credit Card Offers
Bank offers various discounts, deals, and promotions on shopping, dining, travel, hotels, entertainment, education, health, and wellness, etc. Visit HSBC credit card offers page for further details.
CEO: Martin Tricaud
Chairman: Sheikh Ahmed bin Mohammed bin Rashid Al Maktoum
Founded Year: 1889
Head Quarters: Downtown, Dubai
No.of Employees: 235,217
Swift Code: BBMEAEAD
Total Assets: US $35 MIllions
Net Profit: US $ 5.4 Million
Website: www.hsbc.ae
Savings Account
Home Loan
Car Loan
Credit Card
Personal Loan
Current Account
Deposit Account
Premier Account
Savings Account

Provided by HSBC

Savings Account

Min Balance to Maintain

Monthly Fee

Annual Fee

Minimum Salary

Relationship Manager

Currency Account

3K
Min Balance to Maintain





eSaver

Min Balance to Maintain

Monthly Fee

Annual Fee

Minimum Salary

Relationship Manager

0
Min Balance to Maintain




Frequently Asked Questions
Q. What does HSBC Advance mean?
A. HSBC Advance is a priority banking product that now assists you in managing your finances to get where you need to be.
Q. What is the Flexi Account?
A. Flexi Account is a current account with interest rates that allows you to access your funds at the same time as you earn interest.