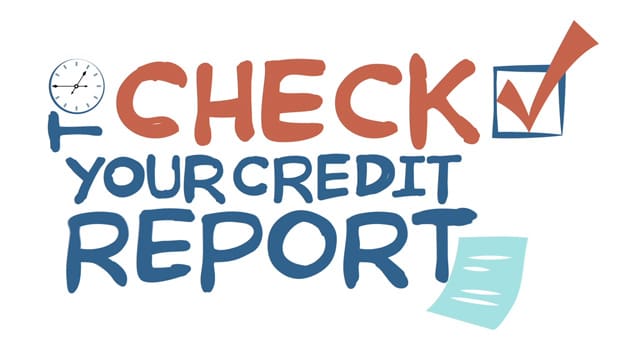 The Credit score is a familiar term to the people living in the United Arab Emirates. Banks in UAE provide loans only on the basis of credit score and this credit score keeps fluctuating according to your monthly payment of credit card or any other loan bills.
A credit score is a part of the Credit report and it is reported by Al Etihad Credit Bureau (AECB). This bureau will have all the information regarding your personal information, bank accounts, loans and credit cards in UAE etc. which will be updated regularly. For Emiratis and Expats, Emirates ID will be the key document in AECB.
How to get your credit report?
You can visit AECB customer care agency or the website and provide the required details to know your credit score/credit report. They would charge you some money for the information provided. AECB is very particular about securing the credit score/credit report. So it provides these details only to the bank officially or particular person with a valid ID proof. No one else can know your credit score without your permission.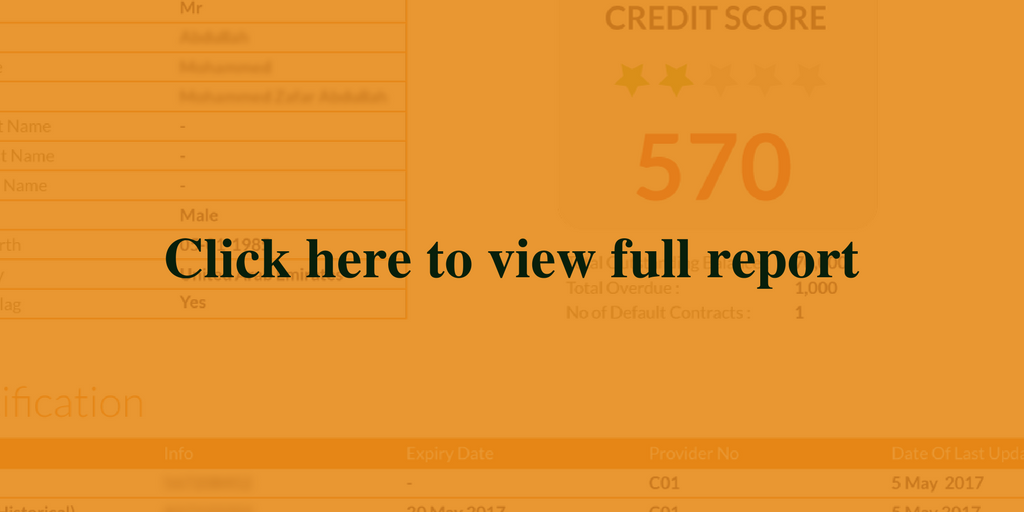 In a credit report, you will be provided with a document 5-6 pages long, which has your entire financial history and details i.e personal loans in UAE, credit cards in UAE, any other loans in UAE, credit score and much more till date. And all the information provided is completely private and confidential.



Here's the sample report for a better understanding
Credit score: The first page consists of the details like name, gender, nationality etc. the most important thing you can find on the first page is your credit score which is on the right side of the page. This score will be provided with a maximum rating of 5 stars. Apart from the credit score, this page has some more details like id proof information, address and contact details, employment details.

Credit Facilities: The next page has credit facilities gist i.e the number of credits taken, applied for, rejected, etc. with a summary of each credit event. The further pages will have entire details for these columns which include bank name, loan amount, application date, the amount paid, outstanding dues, current status etc.
The important details you should be noticing in a credit report are:
CB subject ID: This 9 digit unique ID is provided by the credit bureau.
Credit summary: It has your credit score with a star rating which shows whether it is a good score or bad.
Total outstanding balance: This is the total amount of loans you still have to pay, till date.
Number of default contracts: A 'default' is non-payment of dues in time. Irrespective of the reason, if a payment is skipped or paid after 90 days, the count increases.
Identification details: It contains all your id proofs details like Emirates ID, Passport etc.
Address and contact information: It has your current and previous(if any) residential address, contact numbers and email id.
Employment: A Current working organization with the role in the organization and gross annual income.
Installments: All the loans like personal loan, home loan, auto loan come under this category
Not-Installments: This is also known as revolving credit where one need not make monthly payments like installment credit
Cards: This may include card details like Credit cards, prepaid cards, debit cards etc
Application: This has a list of loans or credit cards you have applied for, which could be in pending phase or rejected phase.

Credit Report and the costs related:
A credit report or credit score is not available for free. AECB charges some money for a credit report. Here are the details of the costs:
Individual Credit report – AED 100
Individual Credit report along with the Credit score – AED 150
Organization Credit report – AED 180
Organization Credit report with the Credit score – AED 220
Only Credit score – AED 60
There is a myth going around that getting a credit report would affect your credit score. But as already said this a myth. Credit report helps you know how you are maintaining your bank accounts, loans, and credit cards. This report is very confidential that it would be provided only to a particular individual with valid ID proofs. Even though banks can get this they won't provide it to the customers.
Also read: Myths about your Credit score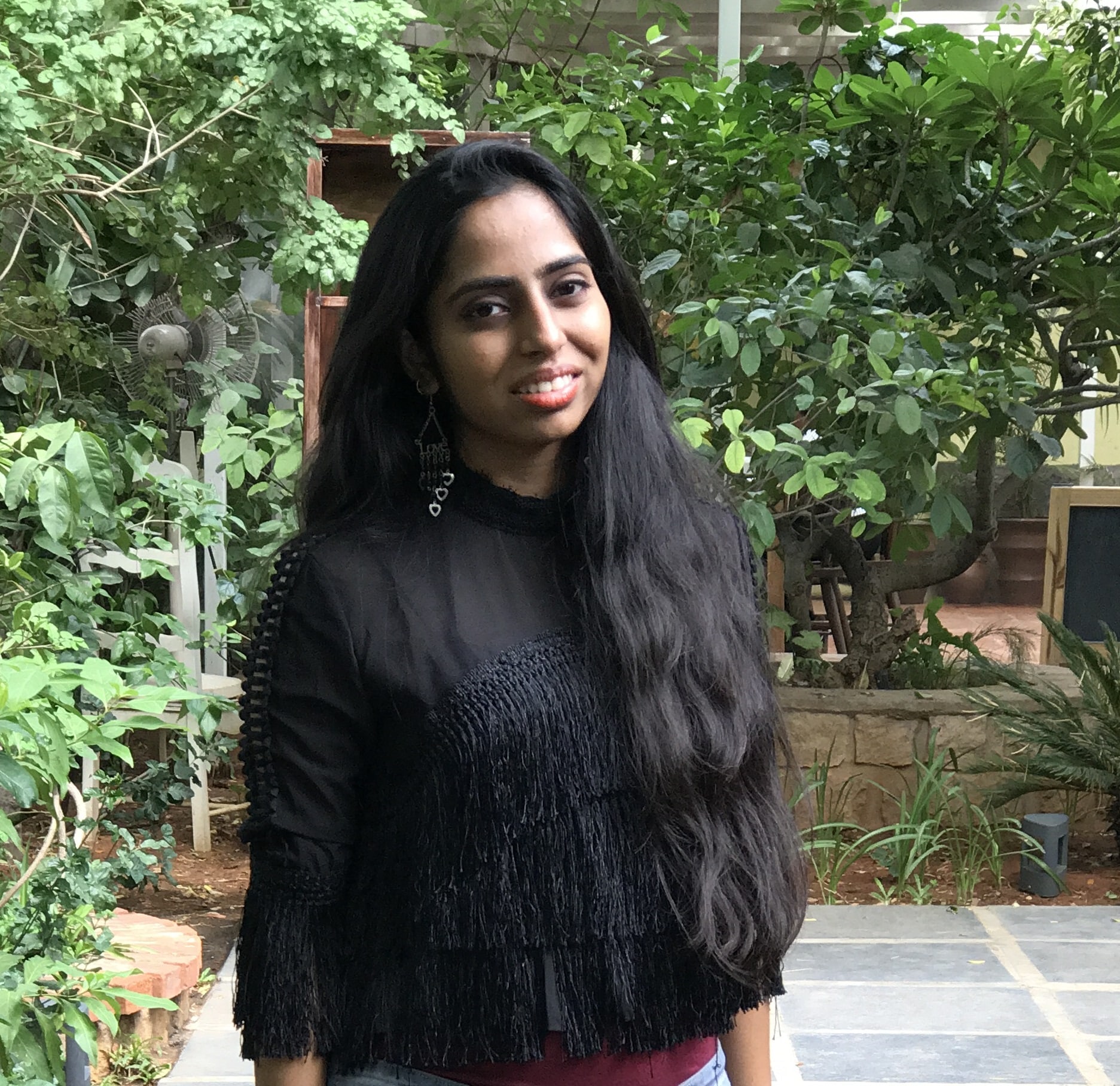 Nikitha is a Senior Analyst at MyMoneySouq.com. She has been writing about personal finance, credit cards, mortgage, and other personal finance products in the UAE. Her work on Mortgage loans has been featured by the GulfNews and other popular Financial Blogs in the UAE.