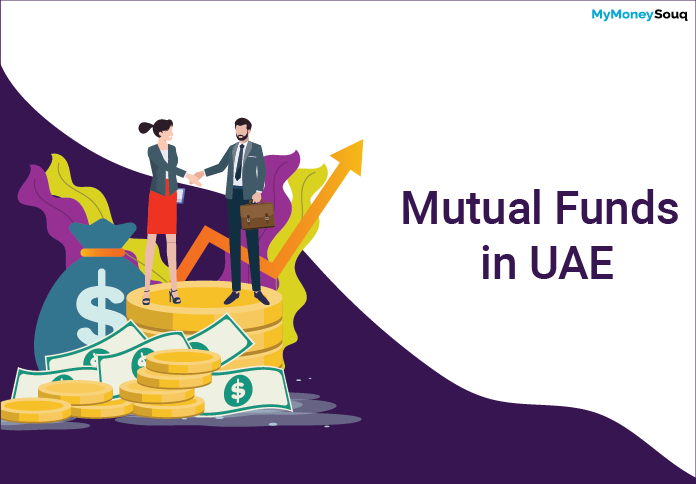 Mutual Funds is a well-known investment plan where a company takes money from the investors and invests it in stocks, bonds and other investment options which combinedly is called a portfolio. The invested money is managed by money managers or fund managers. Money managers invest the investment amount into particular shares and assets for profits. 

In simple terms, when an investor invests money in the mutual fund, the money manager buys shares, bonds, etc. on behalf of the investor. When the investment options do well, the investor will gain profits.  
Check: Different Investment options for Expats in Dubai
Usually, Mutual funds are considered as a long-term investment option. So if you are planning to get your investment returns after 5 years or even more than that then mutual funds can be considered. The reason is if you withdraw your investment in 3-5 years, the returns after excluding the fees may not be investment worth.
Why are Mutual Funds considered?  

Amongst all the investment options available, mutual funds are the most considerable one because of its advantages like,

It provides investors with an opportunity to invest in different options
As the investment is not made in just one particular place, the risk involved can be less
Low-cost investments can also be made which means every person gets an opportunity to invest
Top Mutual Funds companies in the UAE 

Here we've listed the best mutual funds in the UAE where you can invest. All these companies are based out of different regions which extends their investment options worldwide. Some of these companies are given a rating by Morningstar which is a globally renowned company known for its investment research.

-> Dunn Capital Management 

Dunn Capital Management started its services in 1974. Currently, it manages over $ 1Billion of client assets all over the world. It works with a goal to provide the best long-term investment option that works in the widest range of the market.

Dunn Capital works with currencies Aussie Dollar, British Pound, Canadian Dollar, Euro, Japanese, Yen, Mexican Peso, Swiss Franc. It follows a trending approach in its strategy which is medium to long-term. The investment portfolio is of fixed income, equity, energy, currency, metal, volatility futures and agricultural markets.

->  Fidelity Investments

Fidelity Investments was founded in the year 1946. It works with the principle "Take an intelligent risk and don't follow the crowd". It manages around $145 billion of assets. They work only with long-term goals. It is the winner of Thomas Reuters Lipper Fund Awards, Canada 2018. The initial investment required is $500.

The top holdings are Apple, Microsoft, Nestle, AstraZeneca, Lowe's, Hoya and much more.

Morningstar Rating: 5
Also, know: How ideal it is to have Insurance as Investment
-> Lindsell Train Japanese Equity Fund

Lindsell Train Japanese Equity Fund is primarily quoted on stock markets in Japan. As of December 2018, it manages assets of around £271.8 Million. The top holdings are Milbon, Kao, Nintendo, Shiseido. OBIC Business Consultant and many more.

The minimum investment amount required is $250,000 and the management fees charged are 0.65% per annum.

Morningstar Rating: 5 

-> M&G Global Macro Bond Fund

M&G was founded in the year 1931 with an aim to provide long-term savings benefits available to many people. It is the first mutual fund option in the UK. It charges 1.28% per annum as an annual maintenance charge. The minimum investment amount is £500.

Morningstar Rating: 4 

-> Schroder US Mid Cap Fund 

Schroders is a global asset management company located at 35 different locations globally which include the Middle East, Europe, Asia, the USA, and Africa. It works with an aim to provide capital growth and income.

The company invests at least 80% of the funds in equity and equity-related securities in medium-sized companies in the USA. The funds invested are managed actively.

Morningstar Rating: 2 

-> Crux European Special Situations

The company invests the funds in equity-related securities in companies in special situations in Europe and also in deposits. The minimum investment required is £1,000. Crux European Special Situations works to achieve long-term investment growth and the funds are managed on a concentrated basis

Morningstar Rating: 3

-> Invesco Perpetual Asian

Invesco Perpetual Asian is located worldwide with 25 regional offices that include a branch in Dubai, UAE. As of September 2020, they manage around $1.2 trillion assets of clients.

Morningstar Rating: 3

-> Fundsmith Equity Fund

Fundsmith Equity Fund invests in worldwide equities with a long-term investment working approach. The funds are managed on a concentrated basis with compromising between 20 to 30 stocks. The top holdings in Fundsmith Equity Fund are Microsoft, Paypal, Facebook, Phillips Morris, Intuit. Estee Lauder, Loreal, etc.

There are no upfront fees, performance fee, the trading fee charged.

Morningstar Rating: 5

Before investing in any particular mutual funds, it is important to get a clear picture of the company and how it manages your funds. Websites like Lipper funds, Morningstar gives valuable insights into the companies by taking past performance, etc. into consideration.

How to Invest in Mutual Funds in UAE? 

As mentioned earlier, mutual funds are managed by mutual funds companies also called the Asset Management Company. There are two ways available to invest in mutual funds through the asset management company.

Online through website
Online through the app
Investors can follow the following steps and start their mutual fund investment.

Find the best mutual funds company in UAE
Register on the website or the app
Complete the KYC with the required documents. As the process is online, you need to scan your documents and upload
Each Asset management company has its own registration fee. Check this before proceeding with registration. Along with the registration fee, there are other fees like annual maintenance fee, trading fee, performance fee, etc. charged. Check all the fees and pick the best asset management company. An average of 1.5% of your fund is charged as an annual management fee.
Once the account is open, you can start investing. You can check your investment details, performance, fees charged and much more on the app or website by logging to your account. 
Check: Common Investment Mistakes one should avoid
Points to be noted while investing in mutual funds 

In the case of international funds (mutual funds invested outside the UAE), there are taxes levied as per the invested country regulations.
While investing in international funds ensure you check the currency fluctuations
Don't invest before checking the past performance of the company and fund manager
Understand your investment goal and proceed with investment and its tenure
Know your risk appetite and invest
These are some of the top mutual funds in the UAE. However, detailed research about the companies is required before you make some investment. As all these companies operate globally, UAE residents are eligible to make their investments after a right set of documents are provided.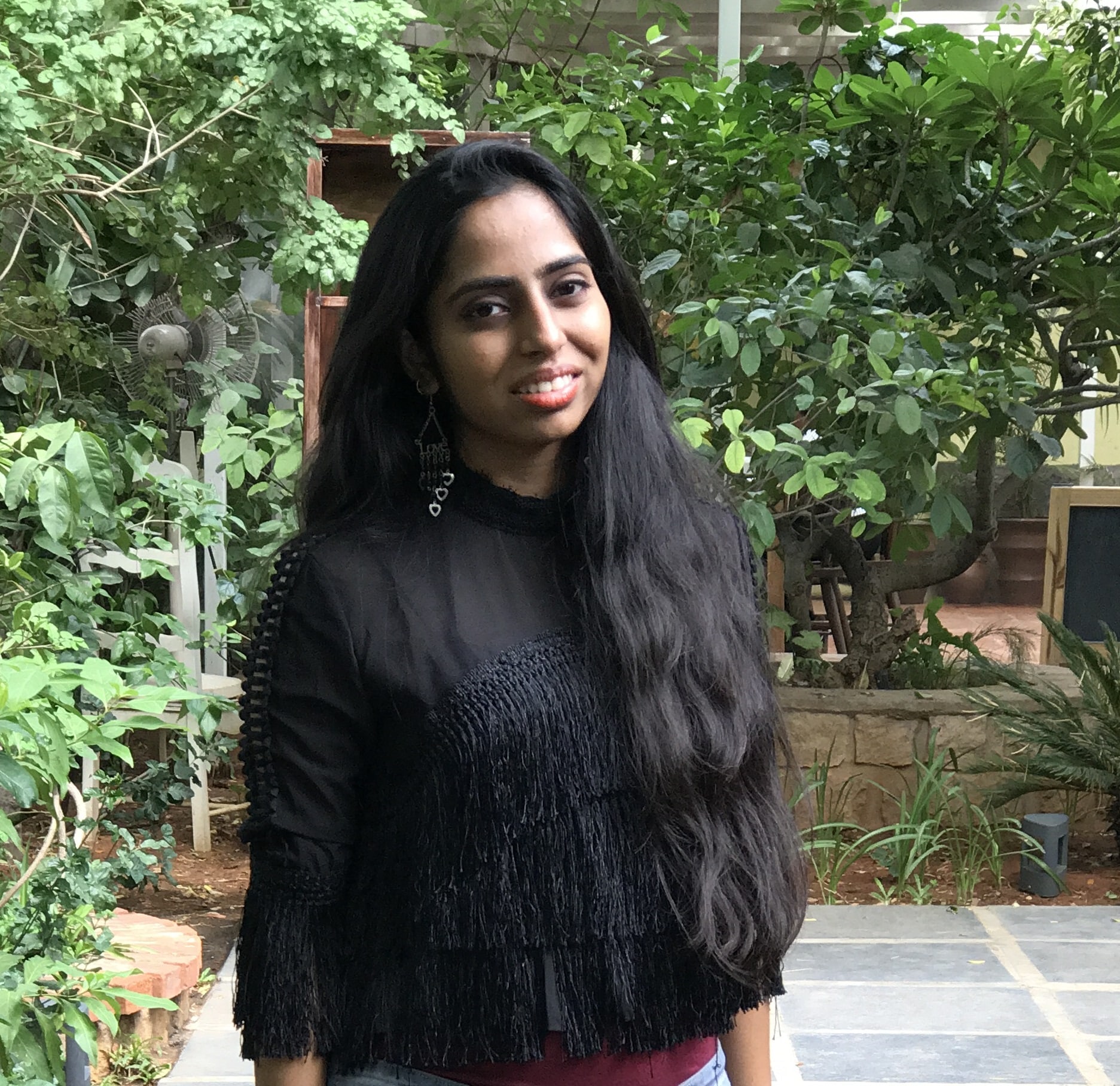 Nikitha is a Senior Analyst at MyMoneySouq.com. She has been writing about personal finance, credit cards, mortgage, and other personal finance products in the UAE. Her work on Mortgage loans has been featured by the GulfNews and other popular Financial Blogs in the UAE.