UAE, along with its liberal business environment and tax-free zones also provides a dynamic financial sphere for potential investors. There are various investment opportunities in Dubai particularly for expats to make the most of their money. Investment can be a complex subject; this article focuses on illustrating those options meticulously and providing a comprehensible insight.
Investment opportunities in Dubai
UAE is known for its lavish lifestyle, with all the credit cards offers tempts one to get spoilt. In such cases investment is the only way to yield some return on your money.
Saving in the bank has never been the right choice, as the interest they accumulate is negligible as compared to inflation. Once you have squirreled away some money, you should look for alternatives to make that money work for you, and to do that; these are few options for your consideration:
Real Estate
Stocks
Bonds
Mutual funds
Funds
Deposit accounts and e-saver accounts
Gold

1. Real Estate
Before investing in the property market, one should consider the economic growth of that region. Dubai being one of the most fast-growing economies, investment in real estate can be a good option. Apart from economic growth, Dubai is one of the best tourist spots globally. This is one of the positive aspects that add value to a property in Dubai.
Currently, the property prices have been declined due to the 2020 pandemic which makes a great opportunity for the buyers. In order to encourage the buyers, even banks started providing fees deduction offers along with the Central Bank of UAE's decree to increase the Loan to Value by 5% which means the UAE Nationals can get a loan amount of 85% of the property price and expats can get 80% of the property price.
More to this, the Expo 2020 which is going to start from October 2021 can an have a huge impact on most of the sectors in Dubai, which includes real estate too. Considering all the key developments and also the population growth, real estate investors in Dubai can make a good return on investment.
2. Stocks
The first and foremost option that comes to everyone's mind when discussing investments, stock refers to the trading of equity of various companies.
It is wise to research, study and understand the market before jumping in. Stocks are the most volatile investment option out of the lot and is not suited for risk-averse individuals.
Dubai has two stock exchanges:
Dubai Financial Market: DFM has evolved into a strong capital market in a very short period of time. It is the first Stock Exchange to have its own Initial Public offering on 2006. It trades shares of companies from nearby regions such as Kuwait, Bahrain, Oman or other Gulf countries. It is a Sharia-compliant stock exchange, regulated by the Securities and Commodities Authority (SCA).
NASDAQ Dubai: It is the second stock exchange of Dubai. NASDAQ lists both domestic and international companies, regardless of the size. It offers trading in REITs (Real Estate Investment Trusts) and equity derivatives (futures and options). It is located in the Dubai International Financial Centre, which has its own legislative-based on English law. NASDAQ is regulated by the Dubai Financial Services Authority (DFSA).
Know more about Stock Market in UAE
3. Bonds
Investment in bonds is considered to be safer and more suitable for risk-averse individuals. It also offers better returns compared to any other investment options such as a certificate of deposit or Fixed deposits. Unlike stocks which are an equity instrument, bonds are a debt instrument issued by companies and provide interest against it. The value of the bond is returned upon maturity. In Dubai, since Islamic law considers interest as haram, bonds are traded in the form of Sukuk. However, there are also a few bonds that are traded in the conventional western format. National bonds are easily accessible and can be bought with a minimum of AED 100 and multiples of 100 AED. They can be redeemed at any exchange house after a minimum holding period of 90 days.
4. Mutual funds
Mutual funds are a good long term investment option which is considered as a cheaper alternative for stocks. It is managed by a fund manager where he collects a pool of money from investors and invests in stocks, securities, bonds, etc. When a fund manager collects money from an investor, he tends to split the money into smaller parts and invest in different company stocks. This will reduce the exposure to risk.
It is one of the best investment options that can be considered by investors who are willing to invest a small amount. Mutual funds also offer a Systematic Investment Plan (SIP) where an investor can invest a certain amount monthly for a short period of time. This is quite similar to deposits but unlike deposits, the returns are from dividends and capital gains. SIPs are also considered as a low-cost investment where the investment amount starts at as low as USD 200. After a certain time period, the investor will start making profits according to the mutual fund type chosen.
In the UAE, financial institutions like Citibank, HSBC, Standard Chartered, ADCB, Mashreq, CBD, etc. offer mutual funds.
Check: Top 8 Mutual Funds in UAE
5. Funds
There are a wide array of fund investment options available at the Dubai International Financial Centre. Funds range from domestic and international to foreign funds. There are different kinds of funds such as equity funds, fixed income funds, value and growth funds, sector funds, active and passive funds, and Sharia-compliant or non-compliant funds. It depends on the financial objective of the investor to choose one which aligns with the same.
6. Deposit accounts and e-saver accounts
These are accounts designed specifically for the banks, to provide higher returns to the customers. Deposit accounts range from fixed deposits of 1-24 months with higher interest rates. Similarly, e-saver accounts offered by banks such as HSBC, Emirates NBD, Mashreq, and ADCB bank offer saving accounts which have a higher interest rate compared to other savings accounts. These accounts do not come with any debit cards, to discourage withdrawals.
7. Gold
Dubai is the land of the precious metal, Gold. Gold is another form of saving which has a good resale value. It can be sold at any time and get a good profit. It is a safe investment that helps in the long run. The gold market keeps fluctuating on a daily basis. So before investing in it, you must analyze the market and invest at the right time.
Other than the jewellery, there are several other ways to invest in Gold like gold coins, gold bonds, gold ETFs, etc.
Check Today's Gold Rate in Dubai
Investment Guide for Expats in Dubai
Expats in Dubai can invest in mutual funds, stocks, and bonds in their home country. Mutual funds are always advisable as they spread the risk with a basket of different commodities.
However, it is very important to keep certain things in mind before investing outside your residing country:
The currency risk: There is a currency risk involved while investing offshore. e.g. For Indian expatriate investors, investing from UAE in their home country should keep a check at the INR value as it may decline and generate low profit or loss. Hence it is advisable to invest in USD or AED.
Check: AED to INR exchange rate today
ETF: Exchange-Traded Funds(ETF) are one of the main options that can be considered by the expats. They are listed on the stock exchange; it shares the features of an index fund and shares. They can be very cost effective for traders as they do not expose the trader directly to underlying assets.
Offshore investment: Dubai has a number of financial institutions that providing services for offshore investment advice and planning. Holding a portfolio of investments outside your home country can help mitigate risk. These firms provide financial planners, who will advise you on how to diversify your portfolio in a healthy and safe manner with stocks, individual trusts, bonds, unit trusts, etc.
The financial world has evolved significantly, and it might be a daunting task to understand the jargons and race along. But adapting it and using it to maximize your wealth is equally important to live a financially healthy life. Keeping and saving your money in the bank will hardly be enough for any worthwhile returns. Understanding the market and making your money earn more money for you is a wise decision to take.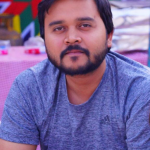 Hemanta Bijoy Kaushik is a personal finance writer. Discovering his love for writing, he has written a number of blogs on personal finances and other genres on various digital media platforms. He has completed his MBA from IMT and currently working at HDFC bank as Personal Banker. When he's not writing, you can find him exploring different cuisines and binge-watching TV series. Hemanta hopes to write a novel soon. You can check out his work on www.instagram.com/hemantakaushik