Dubai is indeed an expensive city where the cost of living is too high. It includes kids schools fees as well. There are around 200+ schools in Dubai which comprise of 185 private schools and the rest are public schools run by the government. Around 75% of the kids are getting their primary and secondary education from the private schools. No one can deny that the private schools are bit expensive. The schooling of kids could also be a huge burden for the families in Dubai but everyone strives hard to give their kids a good education.
Check: ADIB Education loan interest rates in UAE
There are some schools in Dubai which charge low fees comparatively and provide a good education. Here's a list of the schools in Dubai which fits into your budget rightly.
1. St.Mary's Catholic High School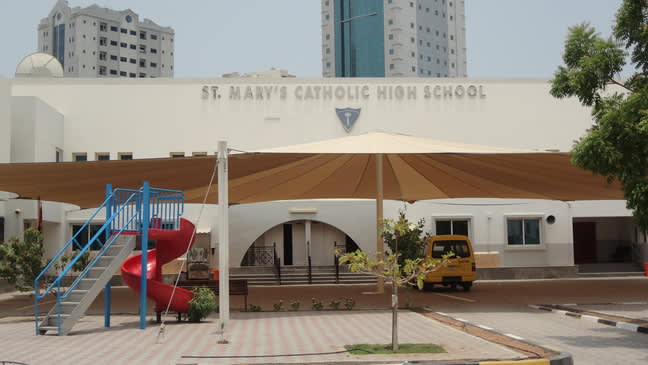 If you are living in Dubai for a long time, then you must be well aware of St.Mary Catholic High School which is located at Oud Metha. This is one of the oldest institutions in Dubai which is active since 1968 which is well known for their good academic results. It provides a curriculum based on the UK. This covers annual fees of AED 8322- AED 16,117 annually, which varies with the academic year. According to the Knowledge and Human Development Authority(KHDA), this school was ranked as "Good" for the academic years 2015-2016 and 2016-2017.
2. Al Ameen Private School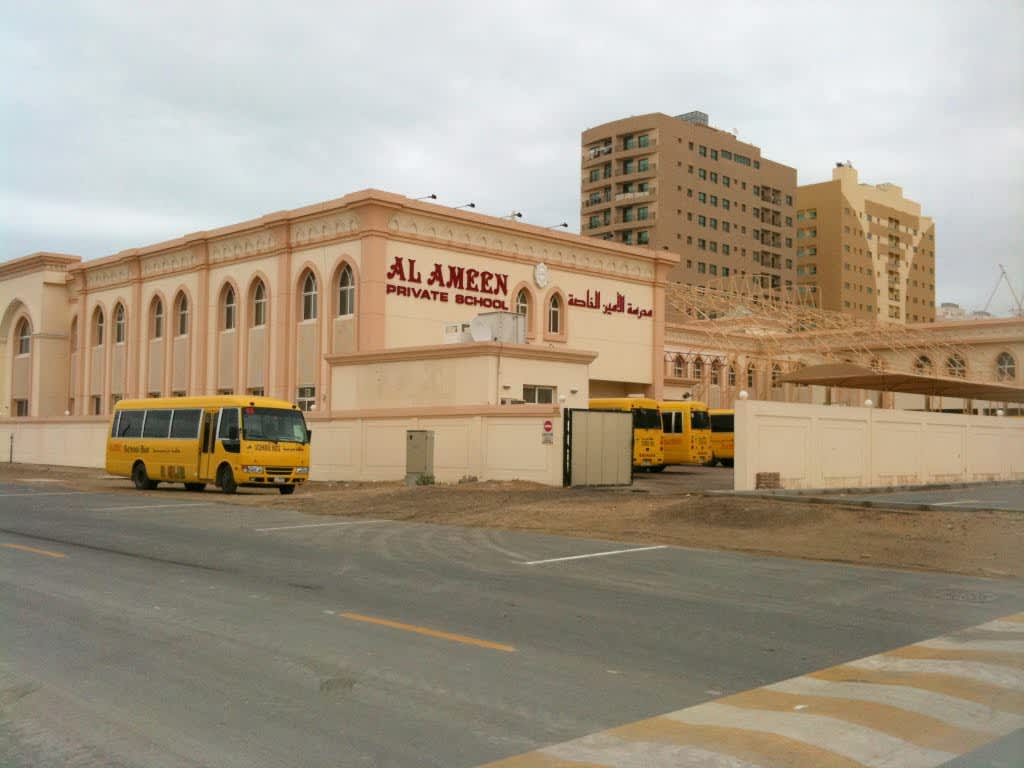 This school was started in 1993 and works on IGCSE(International General Certificate of Secondary Education) and UK National Curriculum. There was an academic good growth in from the past 5 years. Starting on a low rank from KHDA, it has way improved magnificently and currently ranked as "Good" for the academic years 2015-2016 and 2016-2017. The fees range from AED 9411 – AED 10,667, annually. It is located in Al Nahda.
Maybe interested: Credit Card Cashback offers on school fees
3. Apple International school

Apple International school, Al Qusais started in 1994 provides Early Years Foundation Stage(EYFS) and UK National Curriculum. KHDA has ranked "Good" for the academic year 2016-2017, for the first time after been ranked as "Acceptable" for so long. Now, this has convinced parents and they look forward to sending their kids to this school. The fees range from AED 6,334 – AED 13,350 annually.
4. Gems our own English High School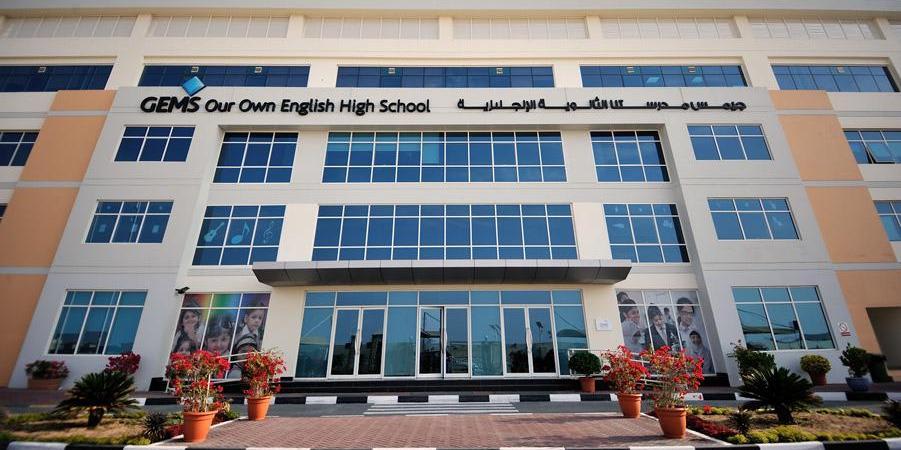 Gems Our Own English High School, Al Warqa, is a girls school which gives the best education under CBSE(Central Board of Secondary Education, India) Curriculum. This is one of the best schools in UAE, where every parent would love to provide education for their children. This is one of the favorite schools for the Indian expats in particular. Not only academics, it provides equal importance to extracurricular activities as well. The fees range from AED 8557 – AED 14763. It is consistently been ranked "Very Good" for the past 2 years by KHDA.
5. The Indian High School 
The Indian High School, Garhoud is working since 1961 which provides co-education. This follows the CBSE(Central Board of Secondary Education, India) Curriculum. This is another favorite school for the Indian Expats which encourages kids to learn the Indian national and regional languages apart from health and physical education. The fees charged per annum range from AED 5413 to AED 10,213. This school has been ranked "Outstanding" since 2015.
Read: VAT affects on the education sector in Dubai
Apart from these, there are many more schools in Dubai which provides good education to the kids. Choosing a school is a definitely a bigger task for the parents as no one can take the risk of just sending their kids to a terrible school and invest a good amount of money. So before getting admission in any school better enquire properly and send your kids, because children are the future and proper education is very important.
[Disclaimer: All views expressed on this blog are based on author's own research and don't represent the opinion of any entity whatsoever with which I have been, am now, or will be affiliated. Refer the school websites for accurate details]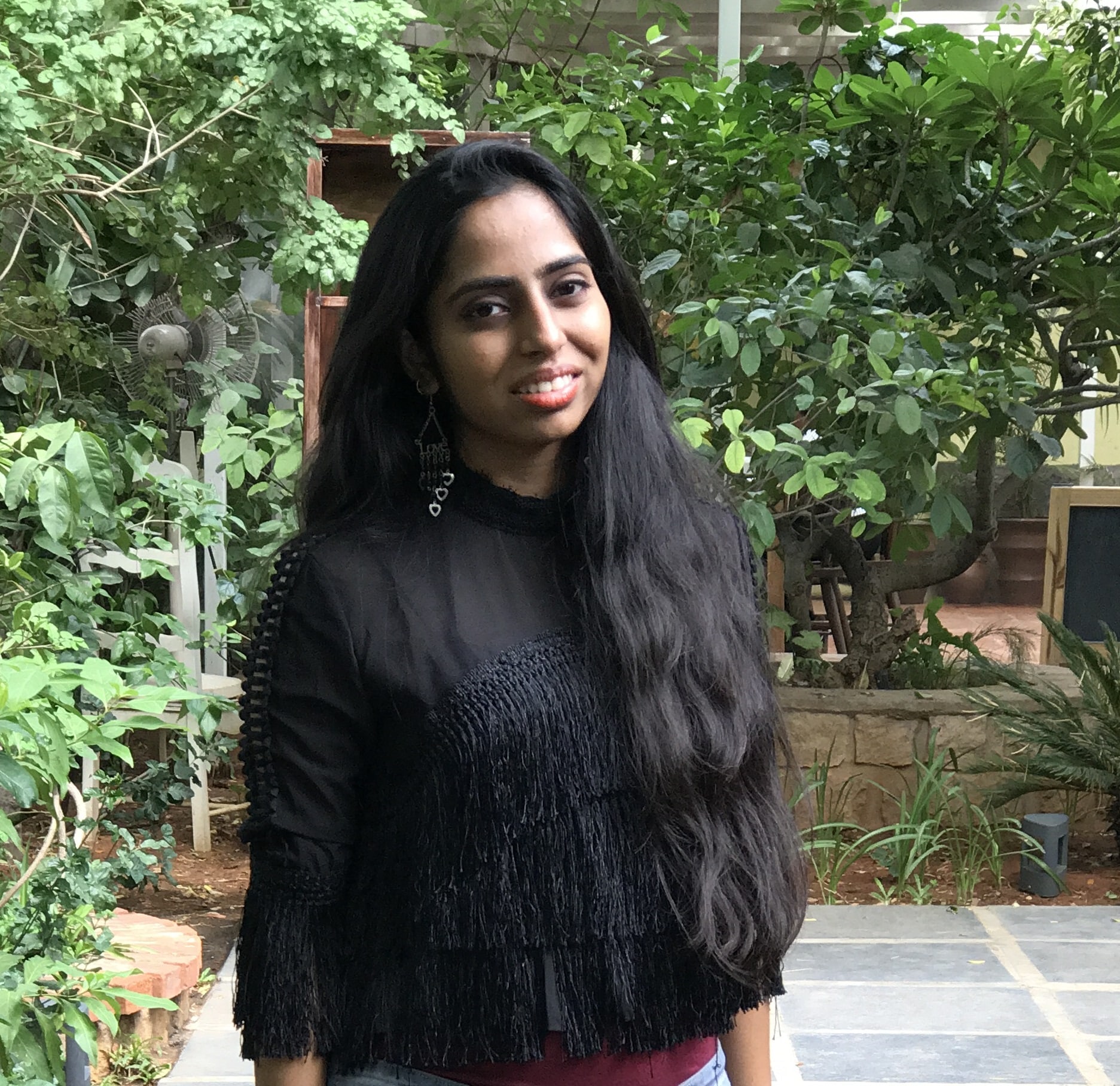 Nikitha is a Senior Analyst at MyMoneySouq.com. She has been writing about personal finance, credit cards, mortgage, and other personal finance products in the UAE. Her work on Mortgage loans has been featured by the GulfNews and other popular Financial Blogs in the UAE.