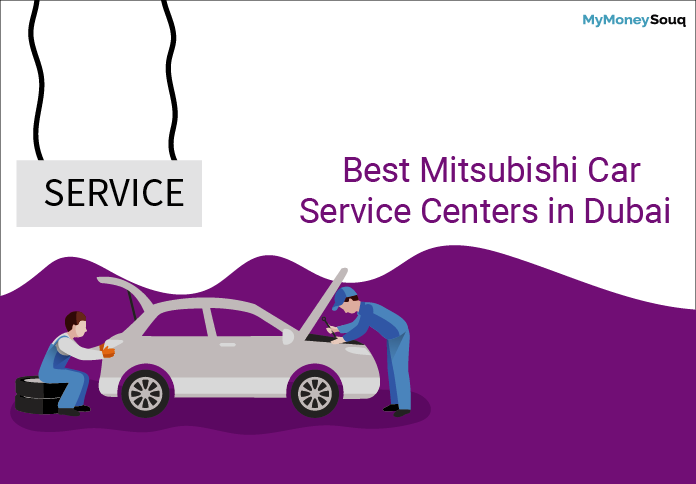 Service is one of the major entities to concentrate upon when we purchase a car or any other electronic device. Services provided by the relevant companies should be beneficial to the customers so that they can rely on them completely. Having said that, here are the few Mitsubishi service providers in Dubai, that provide good and trustworthy services to the customers.
1. Orange Auto
Orange auto is one of the most reliable garages and service centers you find in Dubai for your car servicing purposes. Being in tire wholesale business for 40 years, they provide experienced and quality services to the customers in various categories.
Services provided
Engine oil, brakes, and suspension, car wash, AC repair, battery care etc., They also provide spare parts for cars like brakes, power steering, coolant, timing belt, spark plug etc.,
Top User Reviews
296 reviews

Well known for services of the car wash, oil services and paints they offer to cars
Location: 364, 318 Road, opposite National Taxi Garage, Al Quoz, Dubai
Contact Number: +97143381551,+97143381552
2. Al Nahdha Auto Garage
Al Nahda follows strict guidelines and the technicians work here to make sure that best service is provided no matter which car or its variant the customer uses ie., Mitsubishi Lancer, Mitsubishi Galant, ASX or Pajero. Al Nahda is located in a reachable place for all the customers living in Dubai making it easy for them to get their services done.
Services provided
Oil services, brake service, wheel alignment, and balancing, battery checking and replacement, engine rebuild etc., Also genuine spare parts are provided for your Mitsubishi car and they do all the minor and major repairs of the car.
Top User Reviews
48 reviews

Good professional attitude

Good professional youngsters
Location: Ras Al Khor, Industrial Area 2 – Dubai, UAE
Contact Number:+97143475928,+971551076364
3. Sunshine Auto Car Repair shop
Sunshine auto car repair shop has everything you require for your car to get repaired. It provides spare parts like brakes, engine parts and suspension making the customer feel at ease.
Services Provided
Sunshine Auto-Car shop provides body repair in case of any dents or small accidents to the car and paintwork in the case of rupture of paint. Paints of high quality like Nippon and Dupont are used. When it comes to interiors, a classy outlook of seats is provided with a high quality of interiors giving your car a wholesome look to be precise.
Top User Reviews
80 reviews

Very good at explaining issues related to your product
Location: Al Qusais, Industrial Area 1, Near Zulekha Hospital, Dubai
Contact Number: +971 4 258 0855
4. CarPro Professional Car Maintenance
Being one of the most sophisticated car service centers in Dubai, CarPro offers a wide range of services that never disappoint a customer whatsoever. Starting from spic and span ambiance of the showroom to repairing even small parts of the car with professionalism, CarPro stands the best in Dubai
Services Provided
CarPro provides diversifying services regarding batteries, brakes, air conditioning, oil, overall repair of the car. Adding to this CarPro also provides services related to Exhaust and Cat converters which protect the engine from harmful emissions thus making your car safe for the environment.
Top User Reviews
High-end tech service provider in Dubai

They provide video feedback at every step of repair of the car

High professionalism
Location: CarPro Professional Car Maintenance,26th Street, Al Quoz, Industrial Area-4, Dubai, UAE
Contact Number: +971544443300,+97143412344
5. Car Master Garage
As the name itself includes "Master", this also stands in the list of best service centers in Dubai. Their discipline in repairing your car on time be it major or minor repair makes them the best.
Services provided
They provide all the repairs to the car including body polish, battery services, checking dents and fixing them, gear and engine overhauling etc., From pin to the plane, all the services will be provided to the car with a high sense of regularity.
Top User Reviews
Location: 8th Street, Al Quoz l, Dubai, UAE
Contact Number: +97143388337,+971509377714