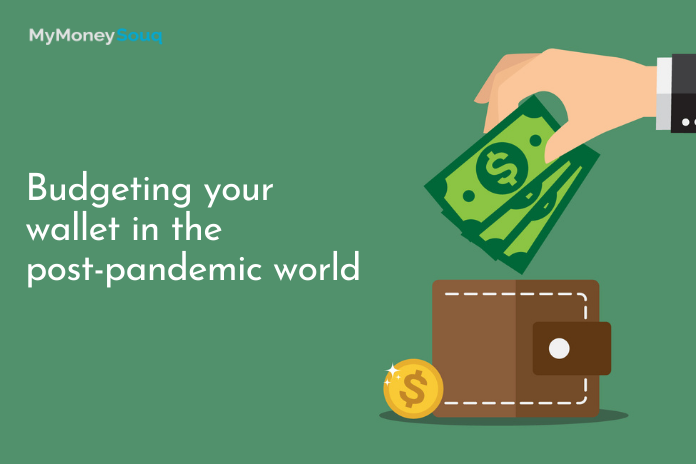 After Covid-19 restrictions have been removed life started to become normal and people have started to come out and business activities have increased. The circulation of money has also increased after the restrictions have been lifted. But life is not the same after lifting the restrictions, prices have increased for almost all the items. The prices in restaurants have been revised, travel prices have increased, prices for daily necessities have increased and so on.

Many people have been affected by the Covid-19, some families have lost their jobs and some have to work on salary deductions. Many people had to spend their income economically considering the expenses. In this article, we throw some light on budgeting your wallet in the post-pandemic world.

Review the prices
Set up Autosaving
Reconsider buying assets
Use Credit Card cautiously
Budget for Health care
1. Review the prices
Find out the increased prices, keep in mind the budget that you are planning to spend. The prices have drastically increased after the covid hence it is best advised to review the prices and plan your budget accordingly. The prices for food, clothing and transportation have changed. The prices on entertainment and spending on luxury is very much costly. There is a slight inflation which has resulted in an increase in prices for all the products. The increase in price of one product means that product substitutes prices also increase thereby the demand for the products increase over a period of time.
2. Set up Autosaving's
When you set up auto savings the main advantage is that you allocate funds towards savings mandatorily when you get your monthly income. It can help you to reach your financial goals much quicker. If you do not have any emergency savings funds then you should start to create such a reserve. Experts suggest that you should have at least three months of salary in your emergency funds. It is better to have such a fund because you will automatically invest and then spend your money. Setting up a scheduled savings amount will create a corpus amount over a period of time.
Click here for How can I budget my salary in Dubai?
3. Reconsider buying assets
When you are buying assets and that too big-ticket assets then all your savings money will be invested in that asset. During this post-pandemic situation if you are having a lesser amount of money on hand then you should reconsider before buying assets. Instead of spending money on buying house properties, bikes, cars, furniture and any other devices or equipment consider getting on rental basis.

There are many rental companies or agencies which provide rental facilities in Dubai and many other locations in the UAE. If you are thinking about buying a home then choose the option of rent instead of buying a home during the post pandemic situation. The prices of homes have increased and there are fewer properties available on sale and this shortage has led to an increase in prices of the properties since the pandemic. It may not be a good deal to buy and be a homeowner during the increased prices.
4. Use Credit Cards cautiously
Credit cards have the facility of using the Buy Now – Pay Later or paying the minimum amount on the credit card bill. People using credit cards spend more than they have because they have the facility of paying later. With this drawback, many get into debt in a vicious cycle of payments. Since the monthly income is already less and if you spend money without thinking about the future payment option then it will directly affect your credit score, you will be charged with interest penalties which keep on increasing day by day. Your account may be levied high fees and credit limits may get blocked for non payment. When you buy anything on credit, plan your future income and budget accordingly. It will help in making the right estimation of expenses and then allocate funds according to that plan.
Click here for What is the CVV number on a credit card?
5. Budget for Healthcare
Health is wealth, especially post pandemic. The importance of health has grown drastically. Allot monthly expenses towards healthcare for sanitizers, masks and self hygiene expenses. Do not forget to pay your insurance premiums on time. Taking utmost care of your mental health and career prospects is very important. Be mindful and take time to do yoga, meditation, fun activities, and spending time with family and friends. During this pandemic we have been far away from each other and living with social distancing. The relationship between everyone has also distanced which has affected many people's health.

Take away
Living on budget is not the same for everyone. If an individual has huge savings and has earned good income during a pandemic, then the situation will not be the same for him. During the pandemic e-commerce business, essential supplies and pharmaceuticals industries have generated good returns whereas manufacturing industries, sole traders, self employed, small and medium businesses have experienced huge losses. The people working in many sectors have been affected with loss of jobs or have been working with salary cuts. Plan all your monthly expenses, allocate them accordingly and spend your hard earned money wisely.

Vinay Kumar Goguru is a finance professional with more than 8 years of diverse experience as a researcher, instructor and Industry work experience with both public and private entities. Prior to MyMoneySouq, he spent 6 years in Berkadia, It's a commercial mortgage banking company. He has a "Doctoral Degree in Commerce" and two master's degrees with a specialization in Finance, one as Master of Commerce and other as Master of Business Administration. He has written several articles on personal finance, published by different International journals. He loves traveling, reading and writing is his passion. He has a dream of writing a book on his favorite finance topics.