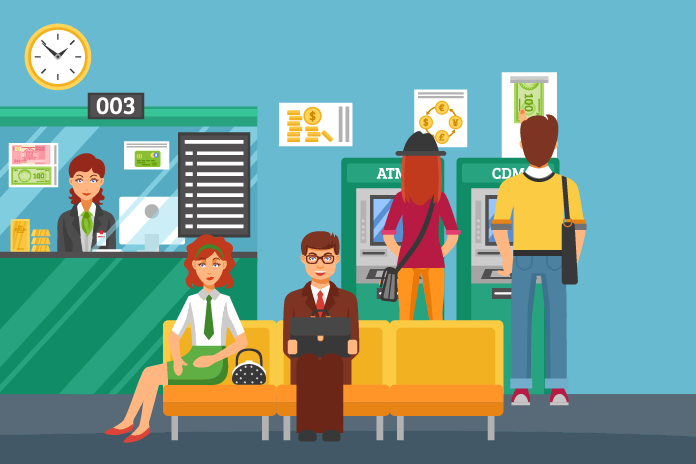 Dubai is one of the biggest business hubs in the world, there will be several investors and employees working here. One thing everyone requires is a bank account.
Opening a bank account can be a simple process that involves quite a few steps like choosing the right bank, pick a suitable account, and submit the required documents.
Process to Open a Bank Account in Dubai
As said, the process to open a bank account in Dubai is quite simple if you follow the steps rightly
Choose a particular bank in Dubai
Pick a suitable bank account
Get ready with all the required documents
Get the application form from the bank
Fill in the application form without any errors
Submit the form
This is the standard process and requirements for opening a bank account in Dubai. This process differs in the case of digital accounts.
In the case of Digital banking accounts, you can be open a bank account online instantly. Some of the best digital bank accounts in UAE are ADIB Smart Banking account, Mashreq Neo account, etc.
How to select a Bank?
So the first step is choosing the right bank. This can be a bit complicated if you are new to Dubai. So under such conditions most of them prefer foreign-based banks but, there are several banks that are globally famous and provides the best savings accounts in UAE like, ADIB Savings Account, Emirates NBD savings account, ADCB savings account, CBI Savings Account, etc.
More than the name, it is important to check whether the bank can fulfill your requirements with additional benefits. So check for the Best banks in UAE, and select the best one which suits your preferences and provides a wide range of benefits. Apart from the requirements, it is also important to check which bank has a good number of ATMs and at least an ATM closer to your place.
Banks in UAE provide Offshore Accounts where customers who are not UAE Residents can maintain a savings account with some minimum balance.
How to choose an Account type?
Once you have decided with the bank, check the type of account you want. There are different types of bank accounts available like
Savings account

Current account

Zero balance accounts

Business accounts
There can be various products available in each type. Select the one which can fit your requirements after getting a clear picture of the pros and cons involved.
Eligibility Criteria to open an account in Dubai
Anyone with the proper documents can open a bank account in Dubai.
Minimum age of 18 yrs is required and minors under 18 yrs can open a joint account

Both UAE Nationals and Expats are eligible

Non-UAE Residents are also eligible at some banks

Minimum balance maintenance – Each bank has its own minimum balance criteria, while some banks also offer zero balance accounts in UAE.
Minimum salary to open a bank account in Dubai
The minimum salary required to open a bank account in Dubai depends up on the provider. There are banks in Dubai that offer savings account with no minimum salary requirement as well.
Required Documents
A valid Passport

Salary certificate (If applicable)

Trade Licence (For Self Employed)

Payslips

Emirates ID
Tips while choosing a Right Account
Choosing an account can be easy but you need to check a few things before opting for one
Check the minimum balance to be maintained

Compare interest rates provided at each bank

Fees and charges associated with the account for non-maintenance of balance

Check the benefits provided like a free debit card, checkbook, and more

Cash withdrawal flexibility at ATMs

Check online money transfer facility especially in the case of international remittances
Banks in the UAE usually take a maximum of 72 working hours to approve your application and to activate your account. You will be provided with the account number and additional benefits like a debit card, checkbook, etc. if any. The processing time to open an account in Dubai differs in the case of business accounts.
Nikitha is a Senior Analyst at MyMoneySouq.com. She has been writing about personal finance, credit cards, mortgage, and other personal finance products in the UAE. Her work on Mortgage loans has been featured by the GulfNews and other popular Financial Blogs in the UAE.