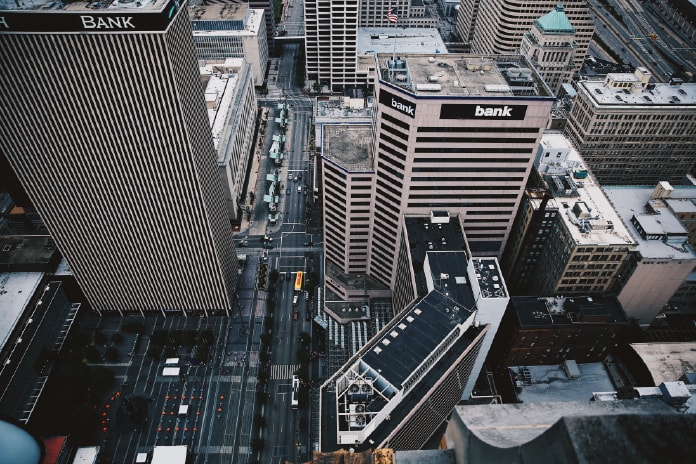 An investment bank is nothing similar to a conventional bank that provides financial assistance like loans and deposits to its customers. It is an organization that finds capital for other companies registered with it. If an organization want funds or sell bonds or stocks, the investment banks find some potential investors to invest in the organization. It will handle everything right from the paperwork to the team of lawyers.
Check: Different investment options for Expats in Dubai
Investment banking companies work either on the seller's side or the buyer's side. Working on the buyer's side, they check how much profit can a stock generate for the buyer or how much worth it is. On the seller's side, they work on raising the capital on a stock.
There are several investment banks in Dubai that are proclaimed worldwide.
-> HSBC Financial Services
Apart from the conventional banking services, HSBC provides investment banking facilities as well. They provide different investment opportunities with an aim to expand the wealth of the investor. Working on the investor side they research and provide analytics on the investment firm and make sure the investors don't experience risk.
Existing HSBC customers who are UAE residents are eligible for HSBC world selection investment solutions. They have three investment plans: Lump sum investment, Subsequent investment, and Regular investment.
Minimum Investment:
Lump Sum investment- $10,000
Subsequent investment- $1000
Regular investment- $250
-> Emirates Investment Bank
Emirates Investment Bank is a private bank that provides customized solutions to its clients for Investment banking in UAE. They work with the companies in achieving their business objectives successfully. Emirates Investment Bank worked in different sectors like food & beverage, oil & gas, healthcare, retail, education and much more. They have more than 40 years of experience in the field of investment banking. In 2008, they've set a track record on advising more $4 billion worth transactions.
-> Noor Capital
Noor Capital has a special investment placement team that has a wide range of experience and working round the clock. They provide the best investment options for investors. The investment options can be the products acquired by Noor or third party organizations that provide good benefits on the investments. Hence is considered one of the best Investment banking in UAE.
-> Rasmala
Rasmala was established in 1999 and is known for its exceptional performance. Initially, the services were limited to the Gulf countries but the outstanding services provided made them famous worldwide. Currently, Rasmala is also located in Cairo, Dubai and London. They provide a wide range of investment solutions to its clients that generate them a good profit. They work in different sectors like equities, real estate, fixed income and much more. Their client profile consists of family groups, pension funds, financial institutions, corporate companies, etc.
-> SHUAA Capital
SHUAA capital is a Dubai based organization that provides financial services in UAE and Saudi Arabia. They work on providing capital for the organizations and get better investment options for the investors. It has achieved Best Equity House in the Middle East and UAE award in the year 2008 and got awarded by Dubai Financial Market as well. They provide services to Small & Medium enterprises(SME) also.
-> Allied Investment Partners
Allied Investment Partners is an Abu Dhabi based firm that provides investments facilities worldwide. They work on an aim to provide investment solutions to every potential investor. They help the investors to achieve their goals by providing alternative Investment banking options too in UAE.
-> EnTrustPermal Investment Management Services Limited
EnTrustPermal provides investment options that are tailor-made for investors. They provide various solutions like co-investments, direct investments, etc. The headquarters of EnTrustPermal is in London with various branches all over the world and one in Dubai as well.
-> Morgan Stanley Co International
Morgan Stanley provides investment solutions that give the best outcome for a long time. They have a strong client base that includes well known private and government organizations. Their active management will help the investors meet the benefits and profits on investment.
-> Palma Capital Limited
Palma Capital Limited is registered with Dubai International Financial Center which helps the organizations in the business development along with finding investors and arranging investment deals. All this is strategized by the Investment banking division.
Nikitha is a Senior Analyst at MyMoneySouq.com. She has been writing about personal finance, credit cards, mortgage, and other personal finance products in the UAE. Her work on Mortgage loans has been featured by the GulfNews and other popular Financial Blogs in the UAE.