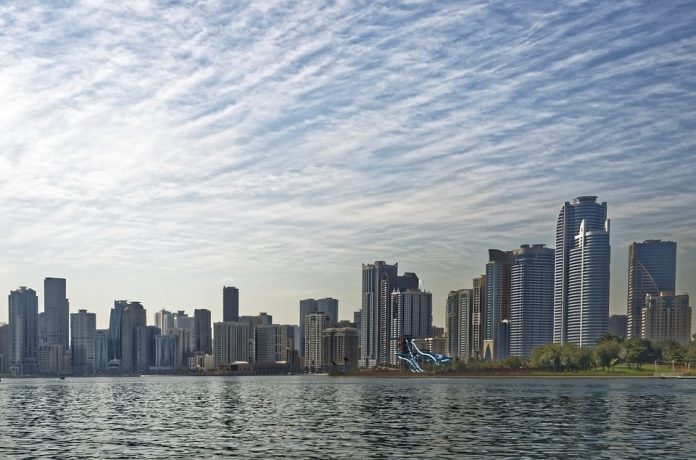 Sharjah is the third largest and third most populous city in the United Arab Emirates. Fetching a parking spot in Sharjah can be a tough deal due to the dense population and thereby heavy traffic in the city. In order to overcome this, an online parking platform has been arranged for the convenience of the people.
Parking in Sharjah
As a busy city in UAE, parking in Sharjah plays an important role for an organized living of the people who stay there.
How to register for parking services in Sharjah?
SMS parking introduced in Sharjah can be used by sending an SMS in the below-mentioned format to 5566 if you own a UAE registered private plate number.
Format : PlateSource<space>Plate number<space>
If you have a non-UAE based or GCC countries based private plate number, then you need to register first on mpark portal to avail the services with your desired nickname
Registration for parking can be done by following the link "New User Registration" which includes a form containing the mobile number and verification code.If you are already a member, you can log in by filling your details in the form.You can also get registered by calling the number 933.
In order to get registered and avail the parking services, having a local mobile number is mandatory.
Why do you need to register?
Non-private plate numbers or GCC countries must register and add as many cars as they wish to add and can avail a variety of benefits like viewing monthly transactions, create nicknames for registered vehicles etc.,
Paid parking in Sharjah
Sharjah Municipality has introduced new paid parking zones in Sharjah in order to ensure easy access to parking spaces for people.
Also, the main aim of paid parking in Sharjah is to have an eye on people who park their vehicles for a longer time in the parking areas without thinking about other visitors.
Paid parking zones in Sharjah
Newly introduced paid parking zones in Sharjah
Umm Al Tarafa

Abdul Rahman Ibn Awf Street

Khalil Mutran Street

Street No 2
You can also check : Traffic fines in Sharjah that you need to avoid
The paid parking facility was requested by the local residents and business owners. Paid parking is introduced to make sure that everyone has got enough parking area along with reducing the misuse of parking spaces in commercial areas.