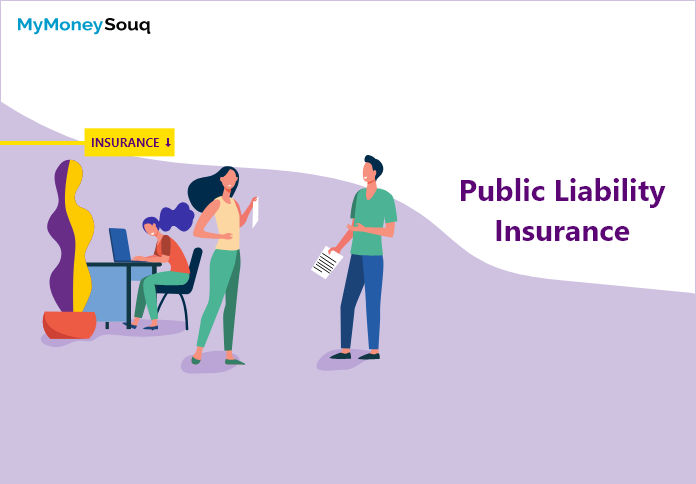 Public Liability Insurance is a common type of commercial insurance. For small business entrepreneurs, it is an essential form of insurance. Public liability insurance gives protection to the business and makes it financially secured. As a result of the business operation if there is any personal injury or damages to the property the claims can be settled with the help of the public liability insurance. The damages will be paid if a customer/ supplier/ general public/ any property is damaged where the business is providing its services. The coverage includes payments for legal expenses and court expenses. If the business owner has public liability insurance then compensation for any damages will be paid by the insurer, the business owner need not pay from his earnings.
Some Public Liability policies cover the product liability coverage which provides protection on the products that are sold, supplied or delivered. If any injury or damage or death is caused to the third parties the coverage is provided under public liability insurance. In the UAE, this liability is covered under Federal Law No. (05) of 1985 on the issuance of the Civil Transactions Law. This civil code ensures safety, provides protection to personal property, uplifts respect and protects the interest of the persons.

Public Liability Insurance is mandatory for a small business which are into:
Lease or owning a premises
Regular customer or guests visits
Operating work at client place
Frequent public interactions
Public Liability Insurance gives protection to the business if a third party is involved in damages due to its regular business, it can be at a business place or in a business course. For any damages to property or physical injuries, the claims are paid under the public liability insurance. The claims are limited to the amounts which are specified in the insurance policy and this limit includes legal expenses and court expenses as well.

What is the need for Public Liability Insurance?
If you have a small business and many customers visit your premises, you travel out on business work, you visit client premises, or you distribute the manufactured goods or sell products if this is the business requirement then you need public liability insurance.

When the business model is working from home and you have occasional customer visits then you still need public liability insurance because you can secure your business against any injuries that occur to someone who visits your premises. Though you do not have any intention to hurt someone or do property damage, there are chances of mishappening. A small incident like client or customer falling and injuring himself can make a public liability claim. This can cost thousands of dirhams.
The claims which are made on the business for physical injury or the property damages are expensive to deal with, whether it is the fault of the business or not to defend a case is a costly affair. Having public liability insurance will come to your rescue when your business is sued by the third parties.
Types of Public Liability Insurance in the UAE
In the UAE there are two different types of Public Liability Insurance.
Coverage for Premises risk
Coverage for business activities (which includes even work away)
1. Coverage for Premises risk
This type of coverage is provided only for third parties claims which occur at the business premises. The events of happening can be a customer falling at your office premises which could result in serious injuries or any fire accident occurring in premises and damages the neighbour buildings. This type of coverage is provided by the insurance company under premises risk cover.
2. Coverage for business activities (which includes even work away)
Under this coverage, third party liability claims which arise out of the day to day business operations are covered. Damages to client property while performing your business activities or any damages to public property while doing business in a public place. This coverage provides protection for business operations at client premises or in the general public domain.
Click here for All you need to know about term Insurance
Which type of business can take Public Liability Insurance?
The following are the business occupations which take public liability insurance.
Builders
Retailers
Manufacturers
License traders
Event organisers
Non Manufacturing/service industries
How does insurance cover protect?

Public Liability Insurance protects from the third parties and clients for any damages or injuries to self or the property. The insurance policy provides a benefit limit which would range between AED 500,000 to AED 100 M, the limit which is required depends on requirements of business and establishment of business from free zone or any contract project requirement. The legal right to defend the claim is maintained by the insurer. The insured are not allowed to take remedial or accept liability without the written approval of the insurer. If any event happens the coverage is provided it can be said that its event-based coverage. Within the insurance coverage period if any event happens the policy will provide protection.
Click here for Buy car Insurance online or offline
What Claims are not covered?
In accordance with the law, the damages to the third parties are paid by the insurer. These expenses include the fees claim costs and other expenses incurred. Not specifically specifying what is covered, the policy excludes certain types of claims such as the below.
Any claim from owned or rented Motor/aircraft/watercraft
Any claim on the personal property
Claim arising out of accident events or any pollution
Claims arising out of sheer negligence
Claims on product unless product liability is covered under add-ons
Claims which arise from radiation, nuclear fuel and others
Claims for penalties, damages, fines and others
Claims arising from direct or indirect ways from war, foreign enemy or revolt and others
Injury or death of employees as these get covered under worker's compensation
Rectification of inaccurate workmanship
Settlement of claim in Public Liability Insurance
The claim process is different from insurer to insurer as there is no standard principle.
Keep all your relevant documents available
Be available when the investigation person arrives
Give the right information about the event.
Immediately inform the insurer about the incident, the insurance company appoints the investigator as soon as possible.
The legal person will decide the claim amount and the insurance company will pay the amount. All this process will happen smoothly only if relevant documents and information are provided in this process.


Vinay Kumar Goguru is a finance professional with more than 8 years of diverse experience as a researcher, instructor and Industry work experience with both public and private entities. Prior to MyMoneySouq, he spent 6 years in Berkadia, It's a commercial mortgage banking company. He has a "Doctoral Degree in Commerce" and two master's degrees with a specialization in Finance, one as Master of Commerce and other as Master of Business Administration. He has written several articles on personal finance, published by different International journals. He loves traveling, reading and writing is his passion. He has a dream of writing a book on his favorite finance topics.