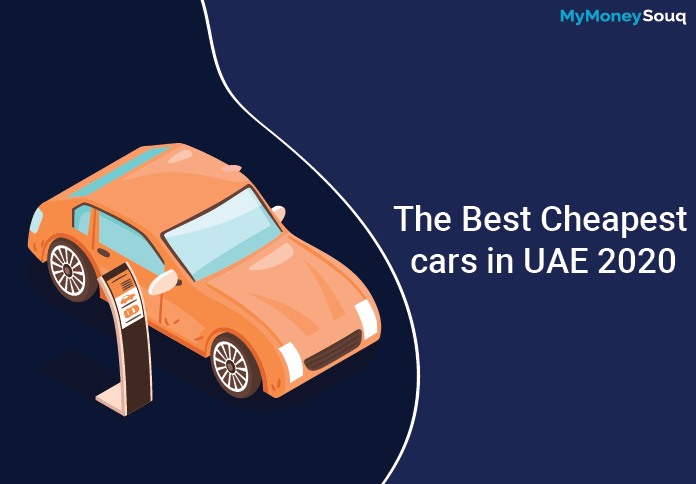 In the UAE, buying a car is a very expensive process. There are different types of brands of cars available at the best price. And also when you are planning to buy a car, include Value Added Tax (VAT) to your budget. Here in this article, we have chosen Dh 50,000 as the base limit for making the 'down payment' as well as paying for regular monthly payments which are affordable for all salary-income holders and known as the best cheapest cards in UAE 2022. These are not only the best ones but also the best economic cars in 2022.
Disclaimer: The values price of cars indicated here are the initial prices and they might be different according to the models, dealers, year of manufacture, features, other comforts, and privileges, etc.
List of The Best Cheapest Cars in UAE 2023
Nissan Sunny
Chevrolet Spark LS
Hyundai Grand I10
Suzuki Celerio
Mirage/Mitsubishi Attrage
Kia Rio
Mitsubishi Lancer EX 2.0
Chevrolet Aveo
1. Nissan Sunny
Nissan Sunny S and Nissan Sunny SV are the basic models that come in the range of AED 50,000 to 57,900. Among the popular car models in the UAE, Sunny is the most budgeted car by a Japanese carmaker. This car is available with CVT transmission.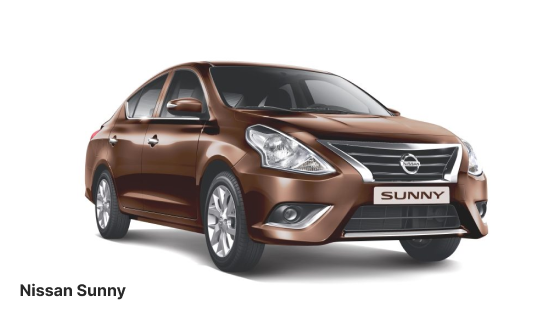 Nissan Sunny S
On The Road Price – AED 48,500 – 55,000
1500 cc, 99 hp, CVT, Petro
Anti Lock Braking System
Nissan Sunny SV
On The Road Price – AED 57,000
1500 cc, 99 hp, CVT, Petrol
Anti Lock Braking System
2. Chevrolet Spark LS
Chevrolet Spark is available in eight colors. It has many safety features like power door locks and central locking system. The price range of the car is AED 45,000 to 52,554. It has many features like passenger airbag, child safety locks, crash sensor, side impact beams, door ajar warning, tyre pressure monitor and many others. The Engine power as 98 hp @ 6,200 rpm, torque 94 lb·ft @ 4,400 rpm, electronic assistance steering gear type, with low fuel warning light.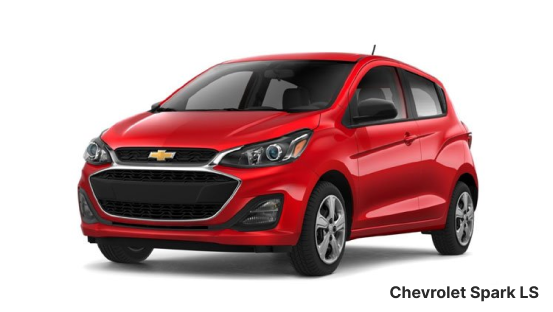 Chevrolet Spark LS
On The Road Price – AED 36,900 (Approx.)
94 hp, CVT, 5 seats, Petrol
Anti Lock Braking System
3. Hyundai Grand I10
Hyundai Grand I10 is one of the low budget cars and The Best Cheapest cars in UAE 2022. Hyundai Grand i10 2020 1.2 GLS H/B stands at AED 42,800 including VAT. The average price of this car is AED 41,500. This car has features such as body-colored mirrors, 12V socket- front, Anti Lock brake system, Central locking system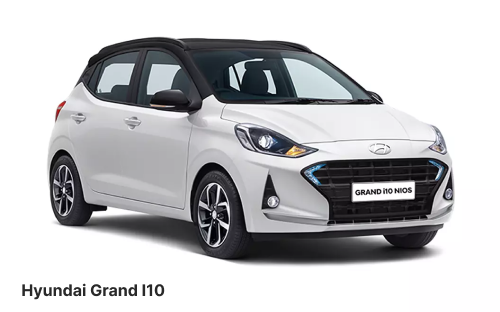 Hyundai Grand I10
Starting Price- AED 42,800
New car buyers 1.2-cc engine
Acceleration 0-100 Km/h (sec) – 15.4
Fuel Tank Capacity- 43 liters
Cylinders-4
4. Suzuki Celerio
Suzuki Celerio is one of the most affordable cars and it's available at lesser price during promotions. It has luggage space that can accommodate all luggage needs. The price range is AED 31,900 – 37,900. With the Auto transmission and comfortable seating of 5 members, Suzuki Celerio has a length of 3600 mm with a Width of 1600 mm and has a wheelbase 2425 mm.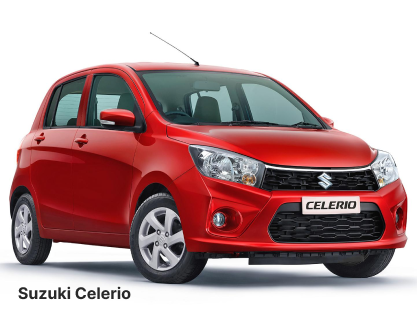 Suzuki Celerio
On the Road Price- AED 31,900
Engine- 998 cc
Power- 68 hp
Auto Transmission
Anti-Lock Braking System
5. Mirage/Mitsubishi Attrage
The Mitsubishi Attrage is a petrol car which comes in one variant. The Mirage petrol engine displacement is 1193 cc. It is available with CVT transmission. Mirage fuel consumption is 21.1 km/I kmpl, it depends on the fuel type and the variant. The vehicle has 5 seater capacity with length of 4245 mm and width of 1670 mm. The wheelbase is 2550 mm and ground clearance is 170mm.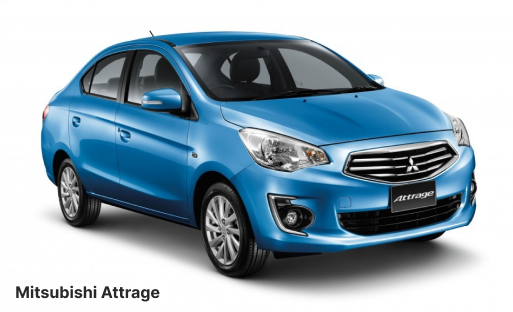 Mirage/Mitsubishi Attrage
On the Road Price (Abu Dhabi)- AED 36,900
Engine- 1193 cc
Power- 76 hp
Seating- 5 seats
6. Kia Rio
The price range for this car starts at AED 49,900. Kia Rio is a petrol engine car which comes in four different variants. The petrol engine displacement is 1591 cc and this is available in auto transmission. The hatchback has 4065 mm length and 1725 mm width with wheelbase 2580 mm. It has stylish interiors, exteriors, decent mileage and best safety hallmarks.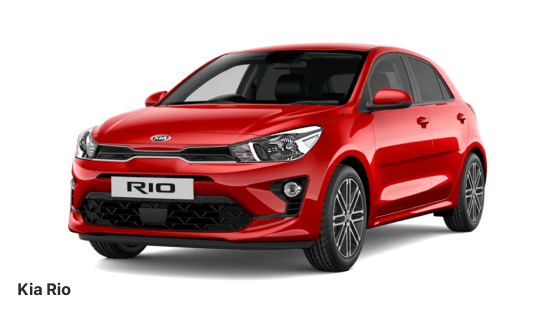 Kia Rio
On the Road Price (Abu Dhabi) – AED 49,900
Automatic transmission
Engine 1368 cc
Power 101 hp
Seating 5 in all
7. Mitsubishi Lancer EX 2.0
The price range starts from AED 58,000 and Mitsubishi Lancer EX 2.0 is a low budget car for the expats. The car has a good marketable resale value. The design of the car both interior and exterior are attractive. It has four cylinders, front wheel drive, Engine capacity (liters) is 2, Trunk capacity (liters) is 344. It has 59 litre fuel tank with an average of 8-I for 100 kms.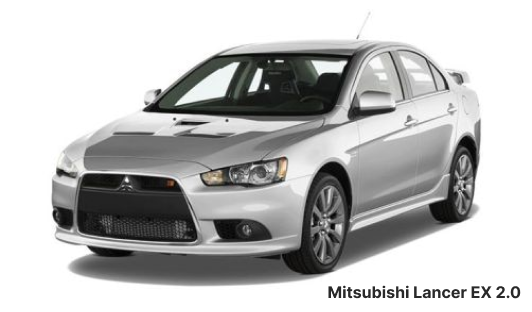 Mitsubishi Lancer EX 2.0L GLX
Price range- AED 58,000
Acceleration 0-100 Km/h (sec)
Tank capacity- 59 liters
Horsepower- 150
8. Chevrolet Aveo
The price range for the Chevrolet Aveo starts from AED 45,960. It has a base of 1.6 L base. Chevrolet Aveo is a petrol engine which is available in 3 Hatchback car versions and 6 sedans. It has an auto transmission facility and the length is 4039 mm, width of 1735 mm and a wheelbase of 2525 mm. It provides value for money as reliable engine power and smart view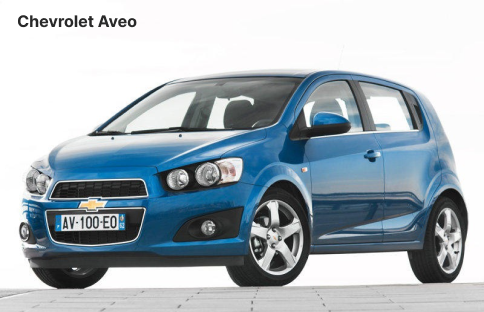 Chevrolet Aveo
Power- 115 hp
Anti Lock braking system- Yes
Five seating facility
Auto transmission is available
The prices are mere guidelines and indicative in nature. MyMoneySouq does not take the responsibility of change in prices or complaints or any questions regarding the differences or increase in price by the company or the dealers.


Vinay Kumar Goguru is a finance professional with more than 8 years of diverse experience as a researcher, instructor and Industry work experience with both public and private entities. Prior to MyMoneySouq, he spent 6 years in Berkadia, It's a commercial mortgage banking company. He has a "Doctoral Degree in Commerce" and two master's degrees with a specialization in Finance, one as Master of Commerce and other as Master of Business Administration. He has written several articles on personal finance, published by different International journals. He loves traveling, reading and writing is his passion. He has a dream of writing a book on his favorite finance topics.