Planning on a vacation? Taking your credit card along? It so happened that a friend of mine was using some credit card and had gone for a Euro trip with his family. Once they landed there, they headed towards their hotel and when he tried using his card in the hotel, he found out that it was blocked. The trip was memorable, but not a happy one.
Nobody wants any hiccups or hassles on their vacation. Preparation is a must to avoid/prevent any such circumstances from occurring. This article is intended for providing you with some tips that you should be keeping in mind if you are planning on using your credit card on an overseas vacation.
Check: Currency exchange rate today
Few useful tips for using your UAE credit card internationally
Card acceptance: Firstly, the cardholder must check whether their credit card will be accepted at the place of visit. At some locations, either of Visa or Mastercard will only be accepted. So you must ensure how well your card will be accepted over there.
Notify your cardholder: Nextly, notify your cardholder about your upcoming vacation plans and where all you would most probably be using your card.
Know the charges: Even though your credit card might be an international card, it would still attract fees, such as foreign transaction fees, processing fees and so on. It would be less surprising for you when the statement comes if you are aware and expecting it.
Validity of the card: Along with the charges, it is quite necessary to check the validity of the card as well.
Have a backup: We can never predict when and what unfortunate event might occur, as the saying goes, "Precaution is better than cure." Always carry an extra credit card or debit card or some amount of local currency along with your primary credit card.
Spend in limit: It is a natural tendency to get carried away when you're on vacation. To avoid these always convert the prices to your local currency to find out exactly how much are you shelling and if can you afford it. This will help you in staying within your credit limit.
Avoid dynamic currency conversion: While shopping or dining, it might so happen that the merchant would offer you an option if would you like to pay in the local currency or home currency. Avoid paying in your home currency, as the exchange rates implied would not be accurate; plus they would charge extra money as 'conversion fee.'
Using public wifi hotspots: Last but not the least, avoid using your bank accounts or credit cards while using public wifi or hotspots, these might make you vulnerable to hackers deciphering your card and bank details.
Store the receipts: Keep all the receipts of your purchases safely, this will not only help you while going back through customs but also will help you in tallying with the card statement.
Be in contact: As soon as you land in the foreign country make sure that you notify your card provider regarding your contact number where you will be available while your stay in that country and also note down all the possible contact information of your card provider customer service and store it in an easily accessible place. This will help you in contacting them immediately in case of card lost and stolen or any other problems.
Cash withdrawals: Never withdraw cash with your credit card, especially in a foreign country. You will end up paying a number of charges; not to mention the interest rate that is going to keep stacking right from the day of your withdrawal.
Keep a check on your statement online: It is wise to keep time to time check on your bank statement in order to avoid fraud, credit card providers do have high tight security to prevent frauds, but there is no harm in keeping an eye out for yourself.
Be aware of airport lounge access charges: Even though your card may offer free access to airport lounges, there can be some loopholes like only selected range of lounges will be available, guest access may not be free, other facilities at the lounge may have you charged, etc. So make sure you are aware of these things before getting in to the lounge.
Setup Internet banking account: Having access to internet banking will help in taking a look of your transactions when needed.
These were some common tips that every individual should keep in mind while traveling. Though vacations are the time for relaxation but being alert and smart will help you from falling into any fraudulent traps which can potentially ruin your vacation as well as your finances.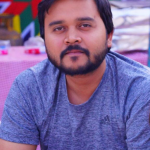 Hemanta Bijoy Kaushik is a personal finance writer. Discovering his love for writing, he has written a number of blogs on personal finances and other genres on various digital media platforms. He has completed his MBA from IMT and currently working at HDFC bank as Personal Banker. When he's not writing, you can find him exploring different cuisines and binge-watching TV series. Hemanta hopes to write a novel soon. You can check out his work on www.instagram.com/hemantakaushik