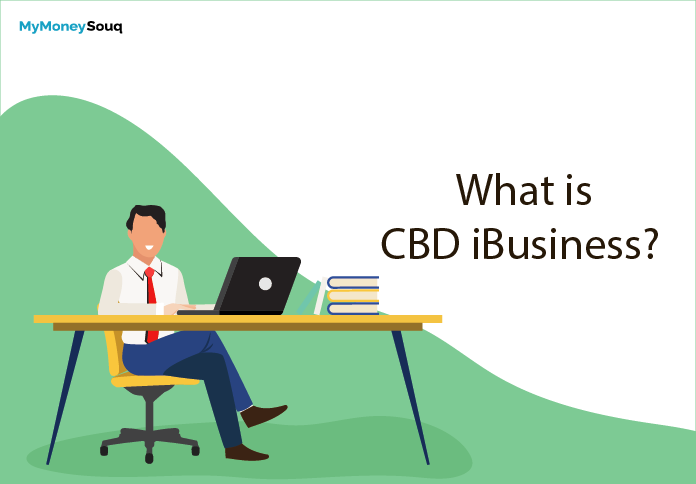 CBD iBusiness is to provide an efficient service for daily business banking needs. It allows you to bank from anywhere and anytime. It frees up your time so that you can focus completely on your business.  
What is iBusiness?
iBusiness is a corporate internet banking system. This service is offered to corporate and commercial segments of business so that all online banking requirements for the business are met.
An effective time-saving banking system is required for today's fast-paced business operators. If you are running your own business then you will get little time for banking. CBD's online banking service will resolve this need with its 24/7 banking solution.
Click here to know How to open a bank account in Dubai?
How to activate an account for iBusiness?
The basic requirement is to have an account with CBD. You can contact CBD branches if you do not have an account at iBusiness.
You need to get into an agreement with the Bank with the authorized signatory of the company. 
You can download the application form from the official website and submit the form at your nearest branch.
iBusiness provides features for online banking which are specially designed to fulfill the demands of the business. 
Benefits of CBD iBusiness
You can check up to the minute balances on your accounts
You can check and take a print out of online bank statement of any period
Fund transfer receipts and monitoring inbound payments made easy
Managing business payments such as payment to suppliers, employers, utility bills and others
You can transfer money in between your CBD accounts
Provides a high level of security
Managing Business Payables made easy

iBusiness provides features for online banking which are specially designed to fulfill the demands of the business. It provides complete payable solutions with iBusiness, iConnect, online banking platform, host to host solution and API banking.
You can make local and international payments
Transfer funds within CBD accounts
Make payments to government entities such as the Dept of Economic Development, Dubai Naturalisation & Residency Department.
Making utility payments
You can print cheques through e-cheque printing solution and iPrint
Pay pensions
WPS and Non-WPS Salaries made easy
You can Issue Letter of Credit and give Guarantees
With iBusiness, you can transfer funds to international beneficiaries using electronic modes. It is easy to create and manage beneficiaries. Design a workflow that matches your requirements, you can create individual transactions on-screen and view status and payment history.
Bill Payments
There is a facility of Bill payments to various companies and merchants. CBD's iBusiness merchants include
Dubai Electricity & Water Authority
American Express
Du Pay As You Go & Monthly Plans
Abu Dhabi Distribution Company
Dubai Naturalisation & Residency Department
Salik
Federal Electricity and Water Authority
Sharjah Electricity and Water Authority
Etisalat Postpaid and Wasel Pre-Paid Plans
Corporate cards are used at 550,000 banks and 1.2 million ATMs. 33 million merchants worldwide accept corporate cards. CBD iBusiness helps you in Minimizing surcharge. Cash-out fees and processing costs are reduced.
Click here to know Services offered by Dubai Land Department
iBusiness iPrint facility
CBD iBusiness provides an iPrint option with iPrint you can streamline your supplier management by conditioning purchases with your preferred suppliers.
You can create bulk cheques online through file upload
According to companies account you can authorize cheques and do electronic print signature
A predefined template can be used to print cheques
CBD iBusiness provides complete payroll and pension payment solutions which include the following.
Abu Dhabi Retirement Pensions & Benefits Fund
Rateb – Payroll Card
Non-WPS internal and external salary
General Pension and Social Security Authority
Wage Protection System
Managing Business Receivables made easy

CBD iBusiness provides the best solutions which are as follows-
Cash and Cheque Collection
Direct Debits
Remote Cheque Deposit
Real Estate Escrow Accounts for Abu Dhabi, Dubai, and Ras Al-Khaimah
PDC Warehousing and Management
Payment Gateway/ e-Commerce
CBD iBusiness provides escrow agent bank and real estate developers with projects in Ras Al-Khaimah, Abu Dhabi and Dubai can avail the Escrow Account services. CBD also provides escrow services for special financial transactions.
iCash
You can improve security, control and efficiency for your paper cash with iCash services. It ensures the cash is deposited on time in the business account with the regular collections which are approved by Smart Cash Deposit Machines.

On-time deposits
Increase operational efficiency
Improve bank's reconciliation
Makes Secure and Safe Banking

iCollect
This facility is for business customers for cheques deposit according to their convenience 24/7. The following are the benefits of iCollect.
It is secure & fast
Efficient in operation
Cut-off benefits extended
Reconciliation automated
Full integration
Fast processing
iDirect
CBD sponsor's a company to become an Originator in UAE Direct Debit System using iDirect. With iDirect you can
Controlling your receivables through electronic collection from your customer's accounts.
You can streamline receivables & lesser operational' expenses
Reduce manual effort for cash, credit card receipts and cheque
Automated bank reconciliation of debit receivables
Improve forecasting and control of your cash inflows
E-Commerce Solutions / Payment Gateway
CBD iBusiness helps your business to securely accept credit/ debit card payments online. You can talk to the relationship manager to know more details about it.

How to Contact CBD iBusiness?

You can call and discuss opening your business account with CBD iBusiness.
Call CBD iBusiness on- 04 211 2848 from 8 Am to 8 Pm, Except Fridays.


Vinay Kumar Goguru is a finance professional with more than 8 years of diverse experience as a researcher, instructor and Industry work experience with both public and private entities. Prior to MyMoneySouq, he spent 6 years in Berkadia, It's a commercial mortgage banking company. He has a "Doctoral Degree in Commerce" and two master's degrees with a specialization in Finance, one as Master of Commerce and other as Master of Business Administration. He has written several articles on personal finance, published by different International journals. He loves traveling, reading and writing is his passion. He has a dream of writing a book on his favorite finance topics.