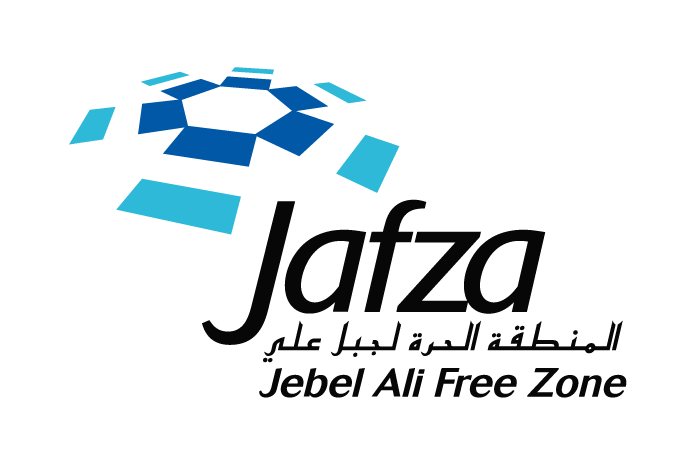 Jebel Ali Free Zone Authority (JAFZA) is one of the oldest and largest free zones in the middle east which is established in the year 1985. It is situated between Jebel Ali airport which is the world's seventh largest port and Al Maktoum airport which is the world's largest cargo airport.
JAFZA is a dynamic symbol that helps in the development of Dubai with unlimited opportunities for trade, industry and other services.
It is one of the main business drivers in Dubai which promotes economic growth all over the UAE. It has always been a captivating free zone for all business activities and business sectors all over the world.

What makes JAFZA a cosmopolitan business region?
It is the first free zone to obtain an ISO certification.
It consists of versatile world-class companies with modern infrastructure.
Currently, Jebel Ali Free Zone is a hub for more than 7000 world's reputed companies consisting of global fortune enterprises.
It has global investors for providing dominant infrastructure and base, facilitating the customers to build up businesses, incorporating Dubai trade, advisory, business matching/support, and updating.
It is designed to provide a nominal cost for all SMEs (small to medium enterprises).
It is purely customer-driven dynamic management which thrives to invest in its efficiency and services, according to market/investor demands.
JAFZA companies are successful in attracting the investors, customers from all over the world by exposing as a major commercial and industrial hub.
JAFZA is world's most customer-driven and service-driven free zones.
Business Licenses in JAFZA
To run a business in the UAE, it is important to have a business license. JAFZA mainly grants the following licenses:

Trading License
It is granted for trading activities like agriculture, aircraft, food, electronics, jewellery, oil and petroleum, furniture, sports equipment, etc.
Industrial License
It is granted for manufacturing activities which involve importing package, process, assemble, raw material, manufacture and exporting the finished products to other countries.
Service License
It is granted for service activities like legal advisory, accountancy, and business consultancy, etc.
E-commerce License
E-commerce license can be availed for the business that involves purchasing/selling of products and services through electronic means.
National Industrial License
This license is provided if the manufacturing activity is at least 51% of the ownership is of natives of Bahrain, Kuwait, Oman, Qatar, Saudi Arabia, and the United Arab Emirates(GCC countries)
Innovation License
Innovation license is provided for businesses that develop new products/services.
Offshore Registration License
For offshore companies that are established within a limited liability can get an Offshore registration license.
JAFZA Business facilities
Jebel Ali Free Zone provides several facilities for the businesses to run efficiently irrespective of the business type. It offers,

Operating Places
It provides facilities like warehouses, factories, light industrial units, offices, staff, retail units, business centers, showrooms, hotels for visitors, long term land lease, convention centers.
Trading Places
It provides a place similar to a retail outlet for storing the goods safely and bring all the traders under one roof.
Selling Places

Gate pass in the free zone helps traders and agents to enter into Jebel ali free zone in order to receive or deliver the shipload using Dubai trade.
Check: Business set up in dubai
List of Companies in JAFZA
Jebel Ali Free Zone companies are into a myriad of business activities.These include IT, trade, manufacturing, industrial, automotive, support services, logistics, electronics, etc. Business Licenses will be issued based on the business activity.
The foremost important step to set up a company is to choose a business activity. Companies are classified based on the number of shareholders

Free Zone Company (FZCo)
It consists of a minimum of 2 to a maximum of 50 shareholders.
It consists of individuals(2-50 people), non-individuals(2-50 companies) or a combination of both under limited liability partnership which is limited to paid-up capital within the free zone.
Free Zone Establishment(FZE)
It consists of a single shareholder(individual/company) under a limited liability company within the free zone.
Which means the personal and company's assets are protected which is limited to the amount invested in the company.
Public Listed Company
It consists of 2 or more shareholders with a limited liability within the free zone.
It has rights, capacity, and privileges as that of a natural person.
It can also allow the public to buy its shares under the market's rules and regulations.
Branch
It consists of a branch office which is completely owned by the parent company which operates under the same name and carries business activities under the same name.
Procedure for Company formation in Jebel Ali Free Zone
There is a certain procedure to be followed to set up a company in Jebel Ali Free Zone
Also check: Company formation in Dubai
Fill the application form
After the approval of an application form, business approval will be issued by the authorities
Choose an office space within JAFZA
Once the office is finalized, lease documents are prepared for registration
Submit the documents to free zone authority
Within 2-3 weeks license will be issued
A bank account can be opened in the meantime
Application fee AED 500 which is non-refundable
Documents required
There are a certain set of documents required in order to set up a company in Jebel Ali Free Zone.
Application form for setting up a business in free zone
A copy of the business plan
Application form and letter of undertaking of environmental health and safety(EHS)
Passport copies managers, secretary, shareholders
Notarized and attested Articles of Association(AOA) and Memorandum of Association(MOA) of a company
Board resolution letter
Profile and official letter from the parent company (Incase of branch)
A bank reference letter and CV of all the shareholders
If the shareholder of the company is a resident ofUAE then no objection certificate issued by the sponsor has to be submitted
Application for registration of free zone company/free zone establishment
Check: Bank documents list for company formation in the UAE
Benefits on Setting up a Business in JAFZA
Apart from being tax-free, there are various other benefits entrepreneurs can avail on setting up their business in Jebel Ali Free Zone. Like,
Business holders can get complete ownership of companies
Simple and easy process to start a business(business operations can be started within 10 days)
Multiple visas are permitted without the presence of physical office
Full funding of capital and profits
No minimum capital is required
No personal and corporate taxes
No currency limitations
Sponsoring the dependants is easy
Huge selling point is available for trade
No intervention of customs duty
Modern and easy transport infrastructure connecting various parts of the world
JAFZA free zone is one of the fastest growing free zones facilitating a wide range of business activities. In this era, it's important to have a hassle-free environment to inspire business. Setting up a business in a new place essentially requires local knowledge and available alternatives for the business owner. JAFZA free zone matches the exact requirements of an entrepreneur and a company. With a rapid combination of excellent infrastructure and adjacency to local airports and ports, altogether JAFZA is one of the best free zones to run a business.
Anala is a young and spunky guru on financial matters, who tells you like it is; everything from managing debt to managing savings accounts. While books and movies keep her brain ticking, Anala pursues swimming and dancing to keep fit. A lifelong explorer and learner, Anala believes in giving back, and volunteers with the Bright Spark Education program at the NGO Youngistaan Foundation, where she opens up children's minds to the innumerable possibilities of a happy and successful life!