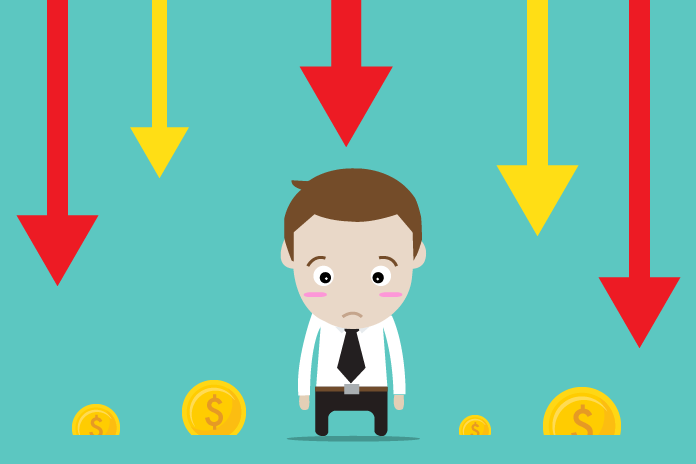 Expats population is increasing exponentially in the UAE and it's their need to know about finances in the country. You may get to pay back with critical situations of your life if you don't plan your finances in a well-defined way. Having said that, here are the few financial mistakes expats might make in the UAE.
1. Living beyond what you can afford
This is one of the biggest mistakes expats make when they want to relocate to the UAE. The lavish lifestyle and the luxurious things make people who are new to the country spend more than they actually can and should.

This should be kept in control and the income you receive should be used for savings as well. In fact, your savings need to come first i.e., at least 15% to 40% of your income should be dedicated to savings leaving the rest of the income to expenses which include your needs and luxuries.
In short, you should always maintain a healthy budget to have a balanced lifestyle in the UAE.
Go through: Your first step to save money – Where can you start?
2. Failing to have an emergency or back up cash account
You never know what the future holds for you. So, it is always safe to be on the risk-free side of your finances. This implies that it's better if you maintain an account for your emergency funds by saving at least 3 to 6 months of the money that you are planning to spend, in your easy savings accounts so that you can have access to the same in your cases of emergency.

3. Seeking financial advice from unregulated financial people
Financial advice is crucial when you migrate to a new country and seeking it from an expert helps you to grow. Taking advantage of your situation, there will be many fake financial people in the country who try to lure you to plans that are not at all beneficial for you in any way.

Remember that people like this will only advise you the financial products that benefit them and not you. So, in order to avoid this unhealthy scenario, always make sure that you approach a financial advisor who follows legal terms and conditions and who charges you according to those terms.

You can find a chartered financial advisor in the online database of Chartered Insurance Institute.
4. Not having a clear picture of the future
Planning is the key to any successful endeavour and it holds a key role when it comes to finances. It may take time for you to get adjusted to the financial terms in the UAE but keep in your mind that with higher salaries, you also get a high paid living and expenses.

So, it is always advisable to have a financial plan at hand. This plan should include all the expenses, the income that's being paid for you and the savings that you are going to make in correlation with the expenses and the income.

This will help you in the long run during your stay in the UAE since you will come to know where you stand and what's more you can do by having a good financial plan.
5. Short-sighted investments
When you plan to shift and stay in one of the most developing countries of the world, you will have plenty of opportunities where you can get fruitful results from the investments you make.
A mistake that expats generally make here is concentrating only on the short term investments and getting affected if the desired results are not in the picture.

So, in order to avoid this scenario, expats should always remember to stay tied up to their investments and the investment plans they make should include long term plans.

Just because your investment is failing to show you the desired results on a short term basis, doesn't mean that it will continue displaying the same results in the long run.
Check : Common investment mistakes one should avoid
6. Not knowing about the law of inheritance of the UAE
It is very important to know and research the law of inheritance before you move to the UAE. In the UAE, most of the rules are Sharia compliant and according to Sharia Law, the already existing Will in your home country will not be taken into consideration as the terms and conditions are already set.
Sharia Law declares that the Will will be inherited by the closest male relative of the expat. So, an expat see that you have other options to save funds outside the country.

7. Not caring about taxes back at home
Another mistake you can avoid while you are living in the UAE is not informing their homeland about their movement to the UAE. This may lead to the payment of tax in their home country in the near future.
So, firstly the expats should know the tax rules of their homeland or any other country where they want to transfer their funds.

UAE being liberal in this case allowing the expats who live in the country to send their funds to any other part of the world, for example, the country in which they want to retire. All you should do is to consult a proper wealth manager.
8. Not having insurance
Insurance always comes to your rescue in times of an unexpected loss or death in your family or when you face an illness. Make sure that you are insurance covered while moving to the UAE and also check that the insurance cover you already have can be extended when you move to the UAE.

Insurance not only helps you at the loss of your earnings in the UAE, but the transfer of wealth after the death can be difficult when an offshore will is not completed according to the Sharia-compliant Law.
Also check : Medical insurance for expats in Dubai
Final note
Mistakes are a part of the game if you are new to the UAE where laws are strict and financial planning plays a very crucial role in the lifestyle. By avoiding the mistakes mentioned above, you can have a balanced financial life in the UAE.