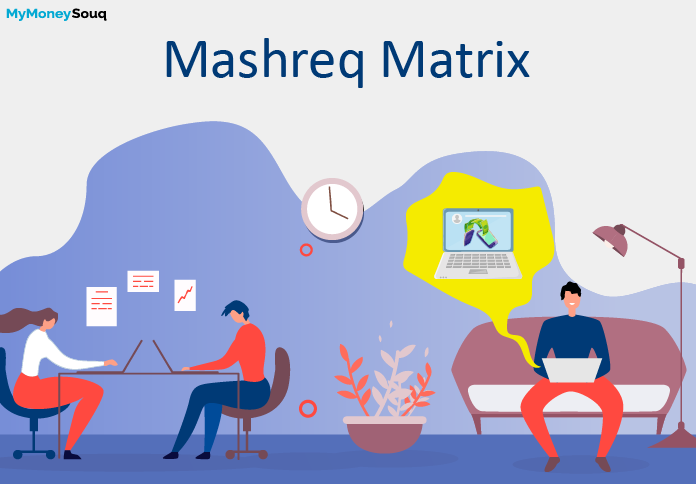 Online banking has made the work of a banking customer easy. One can carry out most of the banking activities right from account opening to the fund transfers, tracking payments, etc. with the help of online banking. This online banking facility is not limited to the retail customers, even corporate customers can avail of this.

Mashreq Bank offers digital banking services through the Corporate Online Banking Portal and the Mobile Banking App.

Mashreq Matrix:

Mashreq bank introduced Mashreq Matrix to make online banking easy, especially for corporate people. It is a part of Corporate Digital Banking. It is an integrated corporate banking platform where online banking becomes faster & cheaper. It is also more secure. You can get an SMS alert for every transaction.

MashreqMATRIX is a web-based secure, state-of-art portal that provides you with visibility in a single-window of your account in real-time together with other transaction banking features. You can even schedule your future transactions.
May be interested: All you need to know about Online banking in the UAE
Mashreq Matrix features:

Can perform international and domestic transactions
Easy Utility Bill payments & Trade License renewal
Settlement of Trust Receipts online
Provides SMS & E-Mail alerts on every transaction performed
Multiple payments via uploading a single file
Real-time online banking
Three-factor authentication
Provides Cheque Outsourcing (eCheque Writer) facility
Get Payrolls (via WPS or non-WPS)
Real-time visibility to the account
Get Global Cash position for all of your non-Mashreq bank accounts
Get SWIFT messages & Payment advice, etc.
Benefits:

As we discussed earlier, it has many benefits like
More convenient for transactions
Paperless transactions (easy to track)
Automated & Easy to use
Cost-effectiveness
Flexibility & more
All these benefits make it a unique way to use Corporate Online Banking.

MashreqMATRIX EDGE:

Mashreq also offers Mashreq Matrix EDGE for mobile banking. The mobile app brings the convenience of secure corporate banking for all its' Mashreq Matrix users. The visibility of account balances and statements makes it a user-friendly app.

If you are already a user of Mashreq Matrix, you can simply download the MashreqMATRIX EDGE app from the play store or app store and log in to it.

Once you are done with Mashreq matrix login, you can see multiple features like,

Account Summary – to check your account details
Account Statement – get all of your account statements here
Trade Enquiries – get all trade enquiries here
Payment Enquiries – get all your payments information here
Authorize Transactions – check all your Credit / Debit card payments to merchants
Profile Management – you can manage your profile here
Paying bills, tracking account info, etc with online banking is just a click away. It has made our lives more convenient and smart. With online banking, we don't need to wait in line to perform transactions. It is inexpensive, we can do banking from anywhere in the world irrespective of time.

Sameera's interest in the finance niche and immense interest in reading has made her a personal finance writer for MyMoneySouq. She calls herself a writer by day and reader by night. She enjoys writing as much as cooking.