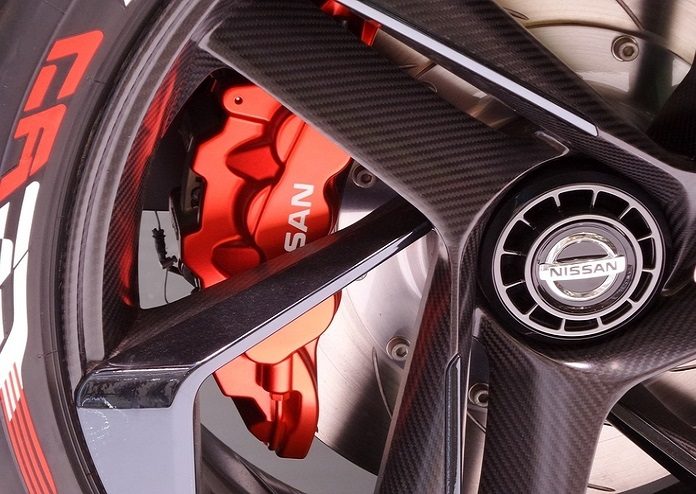 Nissan is one of the multinational automobile manufacturers headquartered in Yokohama, Japan. It provides cars under the brand names of Nissan, Infiniti, and Datsun. There are a good number of Nissan showrooms in Dubai. Being one of the world's largest electric vehicle manufacturers over years, Nissan deserves the best places to have its spare parts. Dubai offers some of the best dealers and places that supply a good deal of Nissan spare parts.
We can see various places for Nissan service centres and get Nissan spare parts below
1. Arabian Automobiles
Aw Rostamani is the parent company of Arabian Automobile company of Dubai.
Established in 1968, it stands as one of the leading family-owned business having 12 companies providing services in various sectors like automotive, lifestyle, real estate etc.,
Being one of the most renowned providers, Arabian Automobiles offers a variety of products and services related to cars like Nissan accident repair, parts and accessories of a car and has various companies dealing with automotive trading, car leasing, finance and insurance services etc.,
Genuine and reliable spare parts of Nissan are supplied by Arabian Automobiles like air filters, oil filters, spark plugs, timing belt, brake pads etc.,
You can go through the following contact details in order to inquire about various spare parts.
Phone number : 04- 2105888, 056- 5384447
Address : Sheik Zayed Road Al Quoz Industrial Area 1, near Noor Metro station, Dubai, United Arab Emirates.
2. Orange Auto
Orange Auto is one of the best garages in Dubai delivering a wide range of automotive services to the customers for a very long time and wholesale services for 40 years. It is one of the garages with high-end quality services and sophisticated ambience.
The workmanship offers definitely make it one of the best service providers to check your luck with. Apart from offering Nissan spare parts, they also provide Nissan services in Dubai.
Orange Auto renders services related to car's body parts, accessories, paints along with car maintenance and tips needed.
Orange Auto offers diversified services, as well as spare parts to Nissan, branded products like spark plugs, radiators, oil filter, ball joints etc.,
Phone number : 97143381551
Address : 364-425, 318th road, 28A street, opp National Taxi Garage, Next to Diesel Marine Intl, Al Quoz industrial area 3, 32750, Dubai.
3. Auto Plus
Auto Plus has been one of the leading and top spare parts dealers and providers since last two decades with a consistent customer reach in both Africa and the Middle East.
They have their headquarters in the Middle East and usually renders spare parts related to Nissan, Hyundai, Kia, German spare parts etc., One of the well-known Nissan service centres in Dubai.
As the best dealer of spare parts, Auto Plus provides spare parts of Nissan like engine coolants, steering parts, starting and charging devices, transmission parts, air intake, emission control devices, brake parts etc.,
Phone number : 97143300505
Address : Autoplus Dubai Exporters of Automotive Spare parts, 6th floor, Office number: 603, Sheik Zayed road- Sayeed Tower 2, Dubai.
4. Noorhan
Noorhan is one of the biggest traders of Japanese branded cars and was established in 1989 with Dubai as its headquarters.
Over the years, Noorhan has witnessed a healthy development with its expansion in export, wholesale and retail customers. With its consistent quest for growth made it stand out of the crowd in the market.
Noorhan provides various products and services related to car's body parts and maintenance spare parts, car care, and tips etc.,
Noorhan provides spare parts of all Japanese brands including Nissan. The spare parts of Nissan might include oil filter, air filter, shock absorbers, hub bearings, air conditioners etc.,
Al Quoz phone number: 9714 -339710 , 97155-6991017
Setwa phone number: 9714-3497616, 97155-6991461
Rashidiya phone number: 9714- 2857309, 9715- 82119700
Address : Noorhan Warehouse, 12th st, Al Quoz Industrial Area, Near Shaklan supermarket, Dubai.
5. Al Hammadi
Al Hammadi is one of the leading and most trusted spare parts providers with its growing customer base day by day.
Established in 1990, Al Hammadi has won its name as one of the best spare parts dealers with its services being extended in Sharjah, Dubai, Abu Dhabi, Hammadi.
Understanding the needs of customers and delivering them what they need, Al Hammadi offers services related to car spare parts including body parts, engine parts etc., locally as well as internationally.
Al Hammadi offers services related to body parts of a car, car care, and maintenance, car accessories, spare parts etc.,
Genuine Nissan spare parts like an oil filter, air filter, main bearing, pilot bearing, clutch etc. are offered with durability and good quality.
Phone Number : 97142244055
Address : 33 36 street -Dubai, UAE.
6.Wahath Al Madine
Wahath Al Madine is a well-established company in spare parts business providing spare parts to famous brands like Nissan, Mitsubishi, Honda, Toyota, Lexus etc.,
They import and export parts that belong to major brands across UAE.
Spare parts of Nissan, Honda, Mitsubishi etc., can be expected from Wahath Al Madine.
Phone Number : 971-4-2676654, 971-4-2677246
Address : Al Qusais Industrial area 1 16A, Dubai, UAE.
7.Sunshine Auto
Sunshine Auto has all that you need for your car including spare parts of genuine quality.
Being one of the most trustworthy car repair shops in Dubai, Sunshine can be approached for car paint services, car repairs, car parts, and accessories, roadside assistance etc.,
With all the professional staff and a drive to reach the customer's needs, Sunshine Auto supplies Nissan spare parts right from engine parts to suspension brakes and you can sit and wait at the service center while your products getting ready for you.
Phone number : 97142580855
Address : Al Quasis, Industrial Area, near Zulekha hospital, Dubai.
8. Fl Motors
Fl Motors is a newly emerging spare parts dealer established in 2013.
Fl Motors provides genuine spare parts belonging to brands of Japan, Korea and some of the other European Manufacturers.
They provide spare parts to the most reputed brands like Nissan, Mitsubishi, Toyota, Lexus, and Daihatsu. The parts they provide might include body parts for cars as well as trucks.
Phone Number : 97143619511
Address : Fl Motors, Jebel Alifree Zone, P.O.Box Number 17762, Dubai.
Also check : Top 10 best car service centers to get your car repaired in UAE
Spare parts are essential for any car and vehicle. Opting for spare parts and services for your Nissan from any of the above-mentioned stores can help you in getting what you want.
MyMoneySouq helps the visitors to find the right financial product by comparing different products provided by various banks in UAE. It compares different loans, insurance, accounts, credit cards. It works with a goal to give the users a clear idea of what to expect out of their funds and what they can get from those.