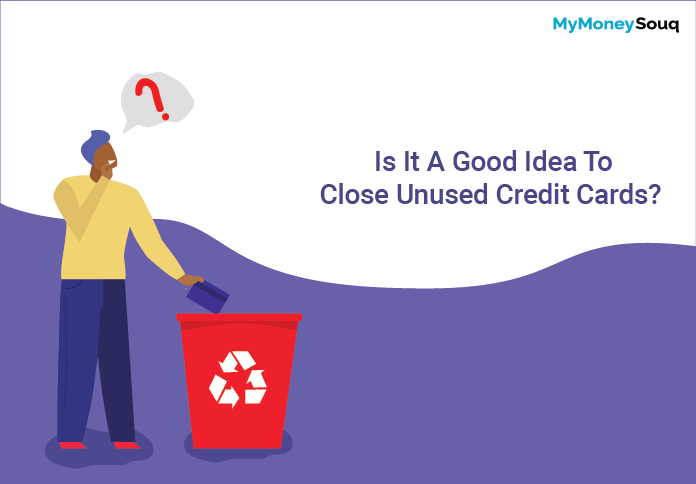 No doubt that life becomes very convenient and comfortable owning credit cards in the UAE, yet the amount of credit cards which you should own, rests on your requirements, your financial condition/status, and also the way you utilize them. It is advisable to note that the various credit cards available to suit various purposes. The credit card can be used for availing various reward schemes, for purchases, and also overseas spending.
While it is important to get the right credit card that suits you, it is also very crucial to remember that as the number of credit cards increase, you should understand have certain aspects like:
Greater and much larger desire to spend from the credit cards which may even go beyond your ability to repay
It will become much more difficult and complicated to keep a check on your accounts and repayment
The more will be the threat of unauthorized and suspicious use
The more will be the threat of losing your credit card or forgetting the PIN
Common reasons for Credit Card cancellation
Some common reasons which might urge a credit cardholder to cancel that credit card are if the issuer of your credit card might have:
Hiked the APR or annual percentage rate (APR)
Less rewards or raised fees & charges
You found a better card with less or no annual fees and high benefits comparatively
Check: When will you lose your credit card reward points?
What should you do if you have an unused credit card?
There can be no single answer to this question! To cancel the unused credit card which is lying idle in your wallet depends on various factors that you should take into consideration.
Canceling your unused credit card in UAE would,
Decrease the chances of unauthorized use: If you own an unused credit card then not checking the statement regularly can make it unprotected, thus helping the fraudsters. Those individuals, while using your identity, can use that card on your behalf.
A decline in your possibilities of future credit: When you cancel an unused credit card which you have held for a long time could result in this disadvantage, as holding cards mean you can manage different credit accounts. So canceling the cards would not satisfy the requirements of the lender impacting your ability to get credit in the future.
Does closing a credit card affect the credit score?
When you keep your long-held, well-managed credit cards, it dramatically improves your score with some lenders. It shows you've been a reliable borrower previously, which suggests that you're likely to repay other lenders too in the future.
It is the best idea to keep those credit cards in your drawer or in your wallet, open as it helps you build an excellent credit history partnered with the right amount of credit available. A good credit score will be your reward for having an old credit account. By making use of only a tiny portion of your available credit limit would also make your credit report look amazing.
There are some cases when closing an unused credit card would make sense. The case would be: when your unused credit card's annual fee is too much to handle, or you want to control your spending, then canceling the credit card would be a safer bet.
Also, read: Advantages and Disadvantages of increasing your credit limit
When It Makes Sense to Keep an Unused Credit Card?
Precisely keeping an unused credit card makes a lot of sense if getting new credit is on your mind. So if you are planning a mortgage or any other loan then keeping hardly used or never used credit cards open would make sure that you have an excellent credit score to impress your lenders in UAE.
Have a thorough look at your credit report to establish your most extended held credit card account and after identifying it, it is better to let it stay open. This is also a sensible plan if the credit card which you are planning to cancel possesses a high credit limit and canceling it might significantly scale back your ability of obtainable credit.
And if you are too worried about the desire of using that card beyond your ability to repay the outstanding, then it is a good idea to place the credit card aside. You can keep one card for emergencies. And keep a charge on that credit card which is recurrent, like your monthly subscription payments so that the credit card is held in use. This will facilitate in keeping your credit utilization low, and your payment history immaculate above all, maintaining the overall health of your credit score.
The 3 Credit Cards which you should never Cancel
You must know that before going ahead and canceling that unused card of yours, make sure it isn't one of those few credit cards which you should never cancel. And canceling those would result in affecting your credit score to a considerable extent. Those cards are:
The credit cards with an outstanding balance on them: Closing a credit card with an outstanding balance means your total available credit and credit limit is shown as AED 0. This will, in turn, make it look like you have saturated your credit limit. All of this can have a dangerous effect on your overall credit score. And we have already discussed what a bad credit score does to you and your chances of obtaining any loan or mortgage shortly.
The solo credit card: If you cancel the only credit card which you own, it would mean that you longer will have proof of your ability to handle different credit accounts at the time your credit score is calculated. To cancel a credit card only if you have many others to take responsibility.
A credit card that has high volume of available credit: When you close a credit card with the outstanding balance it is quite similar to closing a credit card with a high amount of available credit as it can also negatively impact your credit score. So your credit score, which is determined by credit utilization, can get affected. When you cancel a card with a high available credit limit, your credit utilization will take a blow.
How to cancel a Credit Card?
After you have studied the implications of canceling a credit card, and when it seems extremely necessary for you to cancel that credit card ( some of the reasons we have discussed above). Here are a few steps for you to initiate before canceling that credit card :
Pay off the outstanding balance: In situations where you try to cancel a card with an outstanding balance, the credit card issuer would go forward and raise the interest rate to the maximum as a charge or penalty for closing the card account without paying the total outstanding amount due on the card. That is why it becomes essential for you to first pay off every single dirham due on that credit card before requesting to cancel it.
Contact the credit card company or issuer: After deciding that you want to close your credit card, make a call to the card provider. You can get the number from your credit card statement. Make a call and confirm from them that your outstanding balance is zero. After that, let the customer care representative know that you want to close your card.
Send an email or letter: Send an email or a handwritten letter, which most of the banks in UAE accept as the most preferred way, to the issuer stating that you are closing your account and that you want your credit record to show that you have made a request for the account to be closed.
Conclusion
Although it is always a good idea to keep credit card accounts open for as long as possible to build and maintain a good credit record which helps if you are planning to take a mortgage or a loan ahead in life. It depends entirely on you to evaluate the account and see whether it is beneficial for you. Then you can go ahead and close it, finding it the best option!!

I'm a finance writer and solo-business blogger who loves to write about fin-tech tools and how to save money and keep a budget. With a passion for investing in equity and mutual funds. An alumnus of Magadh university, I am presently continuing my studies in Financial Management.