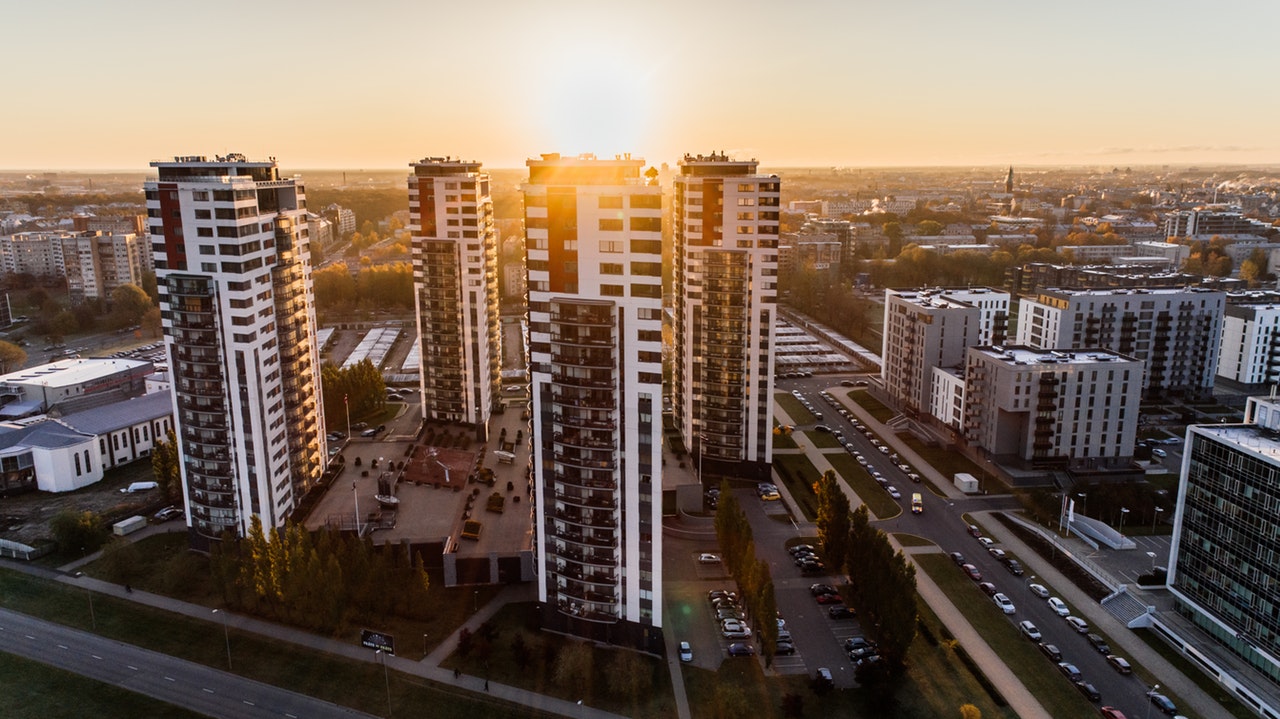 Free zones are designed for promoting trade and to make the vision of investment-driven UAE come true. These zones functions as per rules and regulations of free zone authority and provide several benefits for entrepreneurs.The authority issues licenses to foreign businesses based on the business category. These trade zones are mainly segregated into Seaport, Airport and Mainland Free zones. Choosing a free zone based on business activity is more important.

There are more than 44 Free Zones operating in UAE. Some of the free zones are listed below.

Dubai
Dubai International Airport Free Zone (DIAFZ)
Its activity is into industries and huge corporates in various fields like transportation, logistics, food, jewelry, household etc.
Trade, Industrial and other business licenses are common in this zone.
More information on: Setting up a business in Dubai
Dubai Car And Automotive City Free Zone (DUCAMZ)
DUCAMZ is the largest free zone of its kind. It is a market for the automobile industry.
Its main activity is into automotive vehicles where we find buyers, sales, sellers and service providers.
Meydan Free Zone

It is situated in the heart of Dubai and is a hub to initiate a variety of start-ups with the help of ultra-modern telecommunication and high-speed internet network.
Dubai Design District Free Zone (D3)
It is strategically located near the Dubai Mall. It is home to many boutiques and is into luxury fashion, interior designing, home appliances, gardening etc.
It offers immense business scope for modern designers, contractors, owners of real estate, architects, builders etc.
Dubai Flower Center (DFC)
Its aim is to promote floriculture.
It is situated near the airport to assist in the logistic requirements of importing and exporting of perishables
Dubai Gold And Diamond Park

It was established with the aim to bring nearly all precious jewelry under one roof and it is into creation and selling of jewelry and other high-end ornaments using platinum, gemstones, silver etc.
Dubai Healthcare City
It has been set up to promote medical tourism and mainly consists of private hospitals, medical training Institutes, clinics, rehabilitation center, Research Centers etc. It also deals with 5-star hotels, apartments, and villas.
Dubai Industrial City (DIC)
It operates in the fields of logistics, social infrastructure, minerals, metals etc.
Dubai International Academic City (DIAC)

Its activity is mainly into educational institutions and recruitment firms. Freelance licenses and business(commercial) licenses are used frequently in this zone.
Dubai International Financial Centre
It is a recognized financial center locally, regionally and internationally. Its activities are into security service, real-estate, legal systems, communication systems, information systems etc.
Most of the financial centers are situated in this free zone.
Dubai Internet City (DIC)
It operates in the fields of telecommunications, e-commerce, web design, multimedia, IT, consulting, marketing, sales etc. It is the perfect hub for setting up IT Business.
Dubai Knowledge Village
It deals with educational institutions, social research, scientific research, linguistics, human resources, professional learning and educational intelligence etc
Dubai Logistics City
It is into Logistics, transport services, aircraft chartering etc, thus helping to improve the trading facility.
Dubai Maritime City (DMC)
It deals with marine industry services like ship manufacturing/repair, yacht manufacturing, marine engineers and marine suppliers.
Also, the strategic location between Europe and Asia helps in networking and integration of various Maritime Businesses.
Dubai Media City
It is a platform for advertising, TV production, information agencies, broadcasting, mass media.
Dubai Multi Commodities Centre (DMCC)
It is a wide platform for several commodities like diamonds, tea products, pearls, coffee, cotton, gold, oil, petrochemicals etc
Dubai Outsource City (DOC)
It is designed with the aim to outsource various services like HR, IT and into various other professional services.
Dubai Biotechnology & Research Park (DuBiotech)

DuBiotech is the first free zone dedicated to the research and development of life science methods.
It is famous for technical and scientific expertise. It is into pharmaceutics, biotechnology, laboratory research, IT, agriculture, food, and business licenses are provided according to the business activity.
Dubai Silicon Oasis(DSO)
Its electronic technologies like microelectronics, optoelectronics, manufacturing of semiconductors etc.
Dubai Studio City

It operates in the field of broadcasting and production.
Dubai Techno Park
Its activities deal with oil, petroleum, gas, water management, health care, industrial etc. It is also a member of the Economic Zone world which is one of the biggest companies in the world.
Dubai Textile City
It deals with sales, export, import, manufacture of textiles.
Dubai Energy And Environment Park (ENPARK)

It business activities include recycling solid waste, energy storage, green buildings, wastewater management, renewable energy, energy transmission, and distribution. It is a non- designated trade zone, where entry and exit are not monitored.
International Humanitarian City
Its activities include social assistance through humanitarian organizations which mainly involve charity, fundraising, rescue etc
Jebel Ali Free Zone Authority (JAFZA)
It is into a wide variety of business activities like light industrial units etc and also provides land for construction of factories, warehouses, offices, business centers, hotels, convention center, showrooms on a long term lease to clients.
Jumeirah Lake Tower Free Zone (JLT)
It contains modern infrastructure which supports networking, finance, logistics, and insurance.
International Media Production Zone (IMPZ)
This is the business hub for both global and local industries. It covers printing, publishing, and packaging.
Check: Free Trade Zones in Dubai
Abu Dhabi
Abu Dhabi Airport Free Zone(ADAFZ)
It includes business/employee services, aerospace, aviation, licenses, leasing, IT, maintenance, telecommunications, freight etc.
Abu Dhabi Global Market(ADGM)
This a financial center for local, regional and international organizations.
It offers financial services globally by establishing financial centers, global regulators and institutions.
Abu Dhabi Ports Company(ADPC)
It deals with transport, logistics and trade hub through a variety of services and facilities.
Higher Corporation for Specialized Economic Zones(Zonescorp)
This zone is into management, ownership, and operation of Industrial parks. It is also a place for investing and developing real estate. It is also home to over 600 of the world's famous companies
Masdar City
It functions in the areas of power projects, educational institutes on alternative energy sources, carbon capture and storage, and also investments for creating clean energy
Abu Dhabi Industrial City (ADIC)
It manages oil and gas services, chemical, plastic, high tech industries
Twofour54
It is a media center. It is easy for investors to get a license and set up a business in this center. It is into mobile, gaming, production, publishing etc.
Sharjah
Hamriyah Free Zone
Its operations involve, activities like construction, managing social/urban infrastructure and several other activities
Sharjah Airport International Free Zone (SAIF)
USA Regional Trade Center Free Zone(USARTC)
It helps in improving business by license set up, trading and other office requirements" with "provides services in logistics, business consultancy, distribution, business expansion etc
Ajman
Ajman Free Zone Authority(AFZA)
There are multiple industries that come under this zone. These industries include hotels, tanning, food, chemical, furniture, textiles, tobacco, woodworking, chemical, metallurgical, etc. It's an important tourist destination due to huge historical monuments/ landmarks.
Ras Al Khaimah
Ras Al Khaimah Economic Zone
It consists of several parks like the industrial park which is into manufacturing, business park to provide an office for traders, technology park for trading, academic park for educational institutions.
It is a well-known free zone for diverse kinds of business.
RAK Media Free Zone
It is a film city which deals with productions, media, entertainment works.
RAK Maritime City
It provides waterside entry for distributed networks and international shipping for business needs. It has different zones for retail, cargo, tank storage shipbuilding etc
Know more about: RAK Free Zone
Fujairah
Fujairah Free Zone (FFZ)
It operates through a wide variety of business activities which includes communication, marketing, education, consulting, music, entertainment, consulting, design and technology etc. It consists of creative media hubs and new media innovative clusters.
International Free Zone Authority (IFZA)
It is a leading investment hub which offers a wide range of activities like general trading, consulting and other services.
Umm Al Quwain
Umm Al Quwain Free Trade Zone (UAQFTZ)
It is a strategic initiative by UAQFTZ government. It deals with trade, the manufacturing sector, legal and consulting services. It's an ideal location for Micro businesses.
New trade zones

Building Material Zone
It is near to Mussaffah highway and 15-min drive from Dubai international airport. It deals with construction materials and production and it also serves as a transport hub.
Dubai Aid City
It is located near Jebel Ali free zone. It deals with charity/humanity works and social assistance. This city is famous for charity institutions.
Dubai Carpet Free Zone
It is situated in Deira urban district. It deals with carpet sales/production, layouts, production and storing goods.
Dubai Energy City
It is situated in Masdar city. Energy city's businesses are into energy resources production and transportation.
Heavy Equipment Truck Zone
It is situated adjacent to Dubai customs automobile zone. It deals with the manufacture of heavy equipment and its construction.
Benefits of starting a company in Free Zone
Negligible taxes
Complete ownership(sponsor is not required)
Properties owning is permissible(lease/warehouse facilities)
Fee renewal
Business confidentiality is maintained
Free zones are free from customs duty
No restrictions for business activity
Winding up the business at your will
Check: Company formation in Dubai

It is simple and easy to set up a business in these free zones which offer multiple benefits. The authorities consider legal document (visa, business registration, office/residence documents etc) which indicates that setting up a business in the free zone is safe and secure. Overall these free zones are hubs for several businesses providing modern infrastructure and benefiting the entrepreneurs with maximum returns.
Anala is a young and spunky guru on financial matters, who tells you like it is; everything from managing debt to managing savings accounts. While books and movies keep her brain ticking, Anala pursues swimming and dancing to keep fit. A lifelong explorer and learner, Anala believes in giving back, and volunteers with the Bright Spark Education program at the NGO Youngistaan Foundation, where she opens up children's minds to the innumerable possibilities of a happy and successful life!