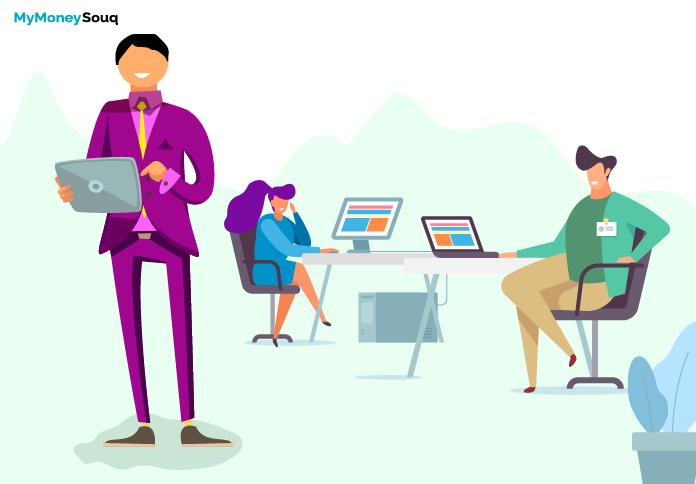 Lately, online banking has become more popular than traditional banking considering the perks that make banking much easier. Online banking is a facility that can be availed for free. It's completely digital & accessible 24 hours a day. There is never any waiting when it comes to transferring money, paying bills, etc. Not only personal banking customers but even businesses can avail online business banking facility.
There are many banks that offer online banking for both businesses and individuals. Mashreq bank is one of them. Here we will get to know all the details about Mashreq Online Business Banking.

Mashreq Online Business Banking is a free online banking platform & more convenient to use where you can perform bill payments, transaction inquiries, fund transfers & balance enquiries, etc. Using this service, you don't need to visit the nearby Mashreq branch when you have a mobile, mailbox, internet or the ATM machine around the corner. You can get all the services that are available in any of the Mashreq bank branches, including the below features.
Check more: Mashreq Matrix
Key Features And Benefits of Mashreq Business Banking Online

Account, Credit Cards & Loans: You can view your account balance, all credit card transactions & loan details.
Money Transfers: You can instantly send money to any Mashreq accounts, not only in the UAE but also anywhere in the world.
Safe & Secure transactions: Your transactions are completely secured. To make any transaction, you need to log in with a unique User ID and Password. When you try to log in to your account, you will get a One Time Password. Only with this OTP, you will log into your account for transactions.
Utility & Bill Payments: You can pay utility bills instantly to a large number of service providers. It includes international mobile top-ups & several others.
Bulk Payments & Transfers: Just in a single step, you can make payments and transfers money to multiple beneficiaries.
Statement Request: Without any additional charges, you can get your online statements. When you log in to your Mashreq Business Online account, you can download account transaction statements for up to 1 year.
Trade License Update: You can update your Trade license through Mashreq Business Online account for up to 20 Trade License authorities.
Cheque Book Request: With NO additional charges, you can request for a chequebook within just 2 steps.
Address Update: Not like traditional banking, it is much easier to update your new address on Mashreq Business Online.
Cardless Cash: Mashreq's online business banking allows us to make a cardless cash withdrawal from any Mashreq's ATMs. You don't require any account number or debit card.
Fund Transfer: Mashreq bank provides a service to transfer your money to any beneficiaries in the AED and Foreign currency at reduced rates through Mashreq Business Online.
Wages Protection System (WPS): There is a facility in Mashreq bank where you can submit WPS salary files through Mashreq Business Online with reduced rates.
Mashreq Online Business Banking makes all of your banking services available round-the-clock & at your fingertips. You can access your account anytime from anywhere in the world. Your online transactions are faster when compared to traditional banking and more convenient too.
Check more: All you need to know about Online Banking
Registration Process of Mashreq Business banking

Mashreq Business Banking customers can register for online buiness banking through the steps mentioned below.

Go to the Mashreq bank website and download the Mashreq Business Online Registration application form or you can even get the form at any of the Mashreq bank branches.
Fill the application form signed by the authorized signatory at the nearest branch.
Once you are done with the application form fill up, the bank processes the request after application verification. You are now registering for Mashreq Business Online.
You will receive a User ID and Password on the registered mobile number with the bank.
You can now access and login to your Mashreq Business Online anytime from the Mashreq Bank website with the above User ID and Password.
Note: When you log in for the first time, you need to accept the terms & conditions and change the password.

Things to remember

Even though there are many advantages to online banking, there are certain things to be noted like,
There can be some deposit limitations on a regular or monthly basis
There can be charges on transactions once a certain limit is crossed
Check the transaction charges for domestic and international transactions
To avoid theft via stolen login credentials make sure to change passwords and protect your login information.
You must not share your banking credentials, pins, and passwords with anyone even with the bank officials
Overall when handled correctly, online business banking becomes a big advantage in many aspects. Avail the best features of Mashreq Business Banking online and run your business transactions smoothly.

Sameera's interest in the finance niche and immense interest in reading has made her a personal finance writer for MyMoneySouq. She calls herself a writer by day and reader by night. She enjoys writing as much as cooking.