Things you need to know before applying for home loan in UAE
Buying a property/house always make people careless, partly due to excitement or partially, ignorance. One should never rush to get a loan in a hurry. It is advisable to be wise during such situation and take some time to go through the fine print and, go shopping for various banks. Home loans can be trickier than they seem to be. There are a few basic things you need to know and understand, regardless of you being a UAE resident or expat. It is best to be aware of all such regulations and policies before taking such a long term decision.
Below listed are few basic things you need to be aware of, despite your residential status:
Getting Pre-approval:
It is necessary that you get a mortgage pre-approval to determine your budget beforehand. It is required for the buyer to pay a certain amount while signing the sales agreement. Hence a pre-approval is advised for ease of the process before you lay your eyes on your dream house.
Fees involved:
Every loan has their separate fees attached, be it a car loan, personal loan or any other finance. Similarly, home loans also come with some fees attached. Home loans in the UAE usually include fees such as application fee, arrangement fee, and a property valuation fee. And also it is necessary to make sure that you are aware of the administration charges being charged yearly or monthly.
Interest rates:
It differs from bank to bank. There are primarily two types of interest rate
Fixed interest rate

Variable interest rate
The fixed rate is fixed for a definite number of years whereas the variable rate changes based on the market. The calculation of the rate also differs, the flat rate method charges on the principal amount whereas the reducing rate is calculated on the outstanding amount.
Calculate your mortgage using Mortgage Calculator Dubai
An increase in rates:
Large loans with longer tenure get affected severely by the changes/hike in rates. Hence one should try to keep as minimum tenure and amount as possible, also be in constant contact with the bank regarding the current rates and possible future changes and how will they be levied.
Flexibility:
Financial markets are volatile. Nothing is certain about the future. Hence it is advisable that you compare and do your due research before finalizing your bank. Instead of going for cheaper interest rates, one should focus more on banks which provide flexibility, such as payment holiday, low early repayment fees etc.
Eligibility criteria:
The eligibility criteria differ from bank to bank, but few basic ones that every bank would check for are
Minimum salary

Minimum length of service

Whether or not you work for a company listed with the bank.

Age

Credit score (in some banks)
As far as expatriates are concerned, the following are few essential points that need to be kept in mind before going for a home loan
Make sure you're looking for property in the freehold zone only, examples of few famous freehold areas are
In Dubai: Palm Jumeirah Islands,  Downtown Dubai, International City, Dubai Marina, Dubai sports city.
In Abu Dhabi: Al Manara, Golf Gardens, Mangrove Village, Al Manara, Al Reef, Raha Beach Area, Al Bandar, Al Zeina, Al Reem Island etc.
Home Loan for Expats:
Documents required for expats to avail mortgage are, list may vary depending on the bank and situation
Passport and copies

Proof of residence

Proof of address

Salary certificates or evidence of regular income

Bank account statements for three to six months

A land registration fee of around 1-2% for new building developments and also other fees such as maintenance fee, legal fee, estate agent fee or developer fee.
A right loan decision taken after due diligence will lead to owning an asset in terms of both property and happiness. Hence make sure you do your homework well before applying for one. Remember, the right choices earlier will lead to growth in assets and a reduction in liabilities.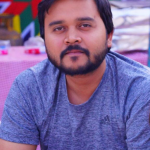 Hemanta Bijoy Kaushik is a personal finance writer. Discovering his love for writing, he has written a number of blogs on personal finances and other genres on various digital media platforms. He has completed his MBA from IMT and currently working at HDFC bank as Personal Banker. When he's not writing, you can find him exploring different cuisines and binge-watching TV series. Hemanta hopes to write a novel soon. You can check out his work on www.instagram.com/hemantakaushik