Getting a personal loan from a bank can be very easy but only if you have all the required documents and you meet the eligibility criteria with a decent credit score. If you lack in any of these your application can have higher chances of getting rejected.
Most of the applicants will be in need of money so when a bank rejects a personal loan they approach a private lender. It is not that every rejected applicant goes to a private lender for a personal loan in UAE but maximum rejected applicants will be in urgent requirement of money.
Maybe interested: Calculate your Personal Loan EMI using EMI Calculator
Eligibility
A private lender lends money at any time without any eligibility criteria i.e the restrictions of the minimum salary, nationality, age limit and much more. As there is no documentation work, the finance is approved within no time. A private lender doesn't consider the minimum salary.
Interest rates
Taking advantage of the borrower's urgency the private lenders charge high-interest rates on shorter tenures. The interest rates keep increasing if any payments are delayed. Due to this the repayment amount will be huge.
For example– If you take AED 2000 of loan for 3 months tenure you will be paying AED 2600 including the interest rate of 10% per month which is not affordable for everyone.
Legality
In UAE private lending is an illegal work. The lenders and the borrowers are equally punishable for such offense because the officials say as long as there are borrowers there are lenders. There were many cases where the borrowers got arrested for taking illegal loans. The officials suggest that if there are no borrowers there would be no lenders.
Private lenders may take passport, post-dated cheques from the borrowers at the time of approval and don't return the passport until the repayment. They deposit the cheques in the bank and if the cheque bounces it can be a legal issue to the borrower. They tend to threaten the borrowers if the payments are delayed which is totally illegal. Few money lenders seize the property documents as collateral.
There are few companies which are government registered and approved for providing private loans. Such companies abide some rules in the lending process like not seizing the passport and other documents. But they have some eligibility criteria.
Finance companies in UAE
Loan from a private lender for business – Crowdfunding
Majority of the small-scale business owners lend money from the private lenders right from starting a business to clearing some shortages. But the burden starts once the payments are delayed or the tenure is exceeded.
Getting a personal loan from a private lender for business purpose is not preferable if you don't have a good knowledge in handling a business. If the business experience any loss it is hard to pay back the loan borrowed from a private lender. It is not advisable if you cannot afford the interest rates.
Crowdfunding
One good option entrepreneurs can consider is crowdfunding. There are several crowdfunding investors who either invest some money in your business for shares in return or for some profit rates.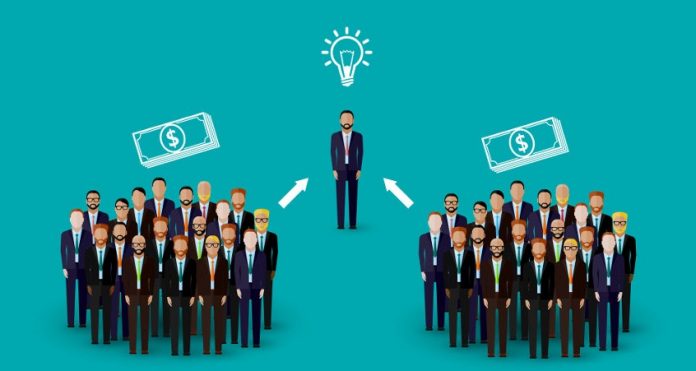 You can get some investors by registering your business in these platforms
Options to get a personal loan in UAE
Most of them are not aware that there are few options for getting a personal loan in a secure way that is by providing some collateral. You can pledge your car, house, bonds, shares etc and get money against those.
A personal loan from a private lender in UAE is not a right option. There are few banks providing personal loan for a low salary. Consider those banks and get money in a legal way for lower interest rates. Even you can check with banks which provides personal loans to people New to UAE which involves few advantages like salary transfer not required and much more. It is better to avoid getting a personal loan from a private lender who charges high-interest rates and which is currently illegal in UAE.
Disclaimer: As per the Central Bank of UAE, borrowing money from individuals/institutions that are not licenced by the Central Bank of UAE is not legitimate.
Nikitha is a Senior Analyst at MyMoneySouq.com. She has been writing about personal finance, credit cards, mortgage, and other personal finance products in the UAE. Her work on Mortgage loans has been featured by the GulfNews and other popular Financial Blogs in the UAE.