After purchasing of vehicle, proper maintenance to ensure its longer durability and life is the biggest task. But there are few things to take care of while giving your car for servicing like providing high-quality servicing, handling of the car by trained specialists and high tech services that does vehicle's built-in on-board diagnosis. Since it is not easy to find the best garage for your BMW, we created a list of best service centers in Dubai for your convenience.
List of top 8 service centers of BMW in Dubai
1. AGMC
It has over 42 years of experience in providing the best car services to its customers and has established around 24 service and sales facilities across Dubai. It provides a special service called BMW Service inclusive of the cost of inspection, maintenance, original BMW parts or wear and tear. This service can also be transferred to the next owner, which will increase the resale value of your car.
Offers and extra beneficiary services
30% discount on parts and 25% discount on labor for any additional service required.

Get your BMW for a complimentary check-up

Get a special offer on BMW fully synthetic oil
Top User Reviews
663 Google reviews

Professional salesman

Good customer service
Location: Hadaeq Mohammed Bin Rashid, Al Quoz 1
For more details, visit www.bmw-dubai.com
2. Deutsches Auto Service Center
It has more than 25 years experience in car maintenance service and has skilled European car specialists. They provide high-level servicing and maintenance for vehicles like BMW, Porsche, Ferrari, Mercedes Benz and much more.
Offers and extra beneficiary services
They provide premium luxury car service packages to customers across Dubai and extensive maintenance packages which include advanced car diagnostics and auto services.
Top User Reviews
124 Google reviews

Efficient diagnosis of the issue

Updates the customer time to time
Location: Al Quoz Industrial Area 3
For more details, visit www.dascenter.ae
3. Octane Car Service
Established in 2005, octane car services provide maintenance to the high-end automobile.+ Specializing in German and premium cars, their services include M power, body shop, safety checkup, electrical repair, brakes and engine repair, air conditioning and transmission repair services.
Offers and extra beneficiary services
Offers concierge service pickup and delivery
Top User Reviews
47 Google reviews

Charges reasonable prices for the services provided
Location: 19th street, Al Quoz Industrial Area 1
For more details, visit www.octanecs.com
4. Orange Auto
It is one of the very few garages that offer 3M car tinting in Dubai. Their staff is trained by 3M and they only use products that are sourced from the well-known providers of automotive tinting products. They are specialized in services like tinting, paint protection, tire alignment, oil change, and brake repair.
Offers and extra beneficiary services
Top User Reviews
236 Google reviews

Quality service

Has dedicated customer oriented staff
Location: 318th Road/28A Street, Al Quoz Industrial Area 3
For more details, visit www.orangeauto.ae
Maybe interested: Car Insurance in UAE
5. Premier Car Care
It is one of the leading German and British car service center in Dubai which provides a comprehensive range of care, repair and maintenance services. Their services include full car checkup, vehicle repair, and maintenance, A/C checkup, car body repair, car detailing, car window tinting and more.
Offers and extra beneficiary services
On minor service, you can get a free full checkup

20% off on labor fees for mechanical work

Refer your friend and get a discount on your next car service
Top User Reviews
38 Google reviews

Known for on-time delivery
Location: Al Quoz Industrial Area 1
For more details, visit www.premier-carcare.com
6. Mr.Cars
It has an experienced team that provides high-quality auto service for European, Asian and American vehicles. It provides a wide range of services like dent and paint repairs, exterior polishing, window tinting, general repairs, mechanical repair, preservative maintenance, and conditioning repair at reasonable prices.
Offers and extra beneficiary services
Car pickup and drop option for your convenience

Comfortable lobby area with a complimentary coffee and Wi-Fi
Top User Reviews
49 Google reviews

Good service

Professional mechanics
Location: Al Quoz Industrial Area 3
For more details, visit www.facebook.com/Mr.Carsuae/
7. Luxury Auto Services
It was established in 2006 and by 2008 it became an authorized Bosch Car Service Garage. Their team has skilled technicians with 3 years of mechanical and technical experience. They provide a wide range of services like rim painting, chassis repair, polishing, and interior waxing, accident repair, automatic A/C repair, transmission service, engine overhaul, brake jobs and much more.
Offers and extra beneficiary services
They offer personalized service for your BMW
Top User Reviews
Very helpful and knowledgeable staff
Location: Sheikh Zayed Road
For more details, visit https://luxury-auto-service.com/
8. Radiant Car
Established in 1998 Radiant Car Service is specialized in vehicles services, vehicles repair and used car trading in Dubai. It provides services like transmission repair, mechanic repair, electric diagnose and much more. They provide the most reliable, affordable and friendly car services in Dubai.
Top User Reviews
186 Google reviews

Provide good services at a fair price
Location: Al Rashidiya – Opposite Dubai Festival City
For more details, visit www.radiantcar.com
Apart from these, there are many more BMW service centers in Dubai. It is suggested to inquire about the service centers and read Google reviews before giving your car for maintenance, as your BMW deserves the best service to live a longer life and have maximum durability.
Check: Best service centers for Branded cars in Dubai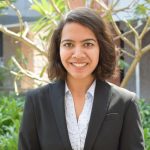 Surbhi Singh is a MBA graduate. What brought her here is her love for learning something new everyday and her obsessively interest in social media. She is a believer of the quote "No act of kindness, however small, is ever wasted" and does her part of the contribution to the society by serving in a social service club called Pahel. In her free time she likes to travel to new places and experience the beauty, food and people of different region.