Before applying for Dubai driving license there are few things that you need to know.
1. Aspirants need to be on or above 18 years old to apply for a probationary driving license in Dubai.
2. If you already possess a driving license from some other country that does not fall under 36 countries that Dubai approved, then you may have to undergo training again. Some of the approved countries are: France, Switzerland, New Zealand, Germany, Norway, Oman, Poland, Greece, Italy, South Korea, Netherlands, Portugal, Romania, Saudi Arabia, Ireland, South Africa, Sweden, Bahrain, Belgium, Japan, Canada, Denmark, Finland, Kuwait, Turkey, United Kingdom, Spain, United States, Qatar, Australia and Austria.
Check: Best Driving Schools in Dubai
3. You need to register for a driving license course in one of the authorised driving schools in Dubai by opening your RTA file. You can apply for either automatic or manual gear transmission for your car driving license. However, if you apply for automatic gear license you will not be allowed to drive a manual gear vehicle.
4. Documents that you may need while applying for driving license are:
(a) Emirates ID
(b) Passport
(c) Eight passport size photographs
(d) No objection certificate from sponsor
(e) Eye test- It is mandatory to get your eye test done from optician or from your driving school. Once your eye test is done, you need to submit the receipt to your driving school.
If you're applying for UAE International driving license then you have to submit above mentioned documents along with International driving license fees of 150 AED.
5. Theory Test
The course starts with theory lectures and attending all the theory lectures before training classes are mandatory. In total you need to attend 8 hours theory lecture to qualify for practical classes. This test can take place in five different authorized driving schools. All you need to remember while going for theory test is to carry Dubai driving license test fee, all the required documents and your driving file.
The theory test will consist of around 25 questions. All the questions will be on road signals, guidelines on driving safely and hazards. The test will be conducted either in English, Arabic or Urdu and more languages will be added as per the requirement of the applicant. For people who are not comfortable in giving computer exams are allowed to give oral exams also.
Theory test is divided in three segments. First segment consists of 17 questions while second segment consists of 18 questions in total. First segment will focus on general traffic situations while second segment will focus on the specific license that the candidate requires or applied for. In first segment you will need at least 11 correct answers to pass while in second segment you will need 12 correct answers to pass. Third segment is about risk recognition, it'll consist of few videos that will portray specific conditions and applicant will be asked how he/she will deal in certain situations.
There is one optional test for applicants who want to evaluate their driving experience. It is called pre-evaluation test where students will evaluate their driving experience for up to 20 to 30 classes.
6. Road Test
Once the applicants have cleared all the theory tests, they'll be asked to give road test. Road test can only be given on date assigned and you need to carry all the required documents and road test fee on the road test day. You'll get only few minutes to show your driving skills.
If you don't clear road test, you'll have to register for seven more classes and give road test again.
If you pass, you'll receive your approval paper from pass counter.
Also, check: 7 Dubai RTA fines you must know about
Eligibility Criteria
As per the RTA rules, residents who are aged 21 yrs and more can get a driving license in Dubai
The residents who are more than 21 yrs may apply for a probationary license. After you get a first time learner license permit you can apply for a driving test and this should be done within 6 months.
What documents are required?
The following are the documents required for a driving license renewal in Dubai.
A valid Emirates Id for the applicants whose age is more than 21 years old
Eyes testing certificate, this is compulsory for applicants who are older than 21 yrs
A valid Emirates identification card for applicants who are younger than 21 yrs
Dubai Driving License Renewal
You can get your driving license renewed in 4 easy steps:
The applicants need to undergo an eye test

Then apply for the License Renewal option by opening your RTA license renewal file.

Then enter your vehicle plate number, traffic file number and license number along with your date of birth.

Once done entering all the information pay the license renewal fees online.

And in the final step, you will be provided with a temporary driving license until you get the original one.

Can get the new driving licence at Customer Happiness at Deira or Al Bashra or get it through courier (an additional fee of AED 25 is charged).
Places to get your Dubai Driving Licence renewed
Dubai Driving Licence can be renewed at:
RTA Website
RTA Dubai App
Dubai Drive App
At Customer Happiness Machines
At partnered Eye Test Centres
Service Charges
The fees for driving licenses will vary depending on Dubai. The aspirants who are older than 21 yrs should pay a nominal fee of AED 300. There are other charges which are associated where the charges include AED 20 for innovation and Knowledge.
The aspirants who are younger than 21 yrs should pay AED 100 to renew of license and AED 20 for knowledge and innovation and this will remain common.
There is an extra amount of AED 500 which should be paid by applicants who are more than 21 yrs and above if you are requesting a mobile truck service for eye testing. You can call Al Jaber Optical at +971-55-600-2116 for requesting a truck service.
How much is the penalty for delay in renewal?
If there is any delay in renewing your license for less than 10 yrs you will be charged for AED 10 for a month. The maximum fee amount which is due for renewal delay will reach up to AED 500.
Suppose your license has expired more than 10 yrs ago, then you will be allowed to renew your license only after completion of the road test. In this situation, the penalty and fee for getting the driving license will be AED 1,370.
What is the procedure for driving license renewal in Dubai?
There are various ways to renew your license in Dubai. The RTA has come up with various ways for facilitating the renewal of driving licenses in Dubai.
Official Website
The Dubai RTA official website provides an easy online way to renew your license. If you are applying for a new license or renewing the old license you need to just follow the basic guidelines.
A compulsory eye test should be undertaken at the eye test center
Visit the official website of RTA and search the driver and car owner service tab
After you click on the driving license serve tab you access various services which are related to Dubai driver license renewal.
You need to enter your Emirates ID or driver's license details for retrieving the data
All the required information and documents should be uploaded
Finally, pay the required fees and penalties if any
A temporary driver's license will be issued and you can print that copy
You can use the temporary driving license until you get the final driving license
A temporary driving license will be valid for 5 days to 15 days
You can get a driver's license from the Happiness centers at Al Barsha/Deira
Delivery of new license service is also possible by paying AED 25 with additional shipping charges.
Applying for driving license renewal using Kiosks
Another option that is available is applying through the RTA Kiosks centers. The process for applying is the same as license renewal through service centers.
Below are the different Kiosks locations to renew my driving license in Dubai.
Customer Happiness Centre- Al Manarah
Customer Happiness Centre- Al Aweer
Customer Happiness Centre- Deira
Customer Happiness Centre- Al Kifaf
Customer Happiness Centre- Umm Ramool
Customer Happiness Centre- Al Towar
Customer Happiness Centre- Al Barsha
Muhaisnah Shamil
Wasel Belhasa
Quick Cars Testing
Tamam Vehicle Testing
Barsha Tasjeel
Al Qusais Tasjeel
Tasjeel Al Tawar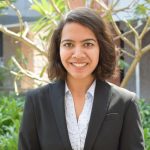 Surbhi Singh is a MBA graduate. What brought her here is her love for learning something new everyday and her obsessively interest in social media. She is a believer of the quote "No act of kindness, however small, is ever wasted" and does her part of the contribution to the society by serving in a social service club called Pahel. In her free time she likes to travel to new places and experience the beauty, food and people of different region.