Dubai is the commercial capital of UAE. Aspiring investors/entrepreneurs come to the city of gold to fulfill their dreams. People are pouring from all over the globe to Dubai because of its liberal environment, which provides tax rebates and opportunities to grow and develop businesses.

More information regarding steps to set up a business and about the free trade zones in UAE
This article is focused on providing a clear and unambiguous picture on types of businesses that you, as an entrepreneur need to consider in Dubai, however, the cost of setting up would differ based on the location and type of business. For an approximate idea, you can expect the minimum cost to be around AED 50,0000 (only for the official purpose, may vary). There are a number of banks that are providing business banking solution, and loans at competitive rates for your financial ease.

Cost breakdown:
Residence visas will be over 10,000 AED for adults and under 10,000 for children.
The registration cost including costs for licenses, legal documents, and administrative services will be over AED 30,000. May vary depending on the sector.
You will need to renew the license which might cost around AED 7000
Rent and other related cost are subjected to availability and location.
Potential businesses ideas in Dubai



Advertising company

This business will never fail. There are a large number of companies opening up in Dubai and all of them would require advertising services or consultancies. You can start this business from your home and as your business starts picking up you can establish an office for it.

Financial services  

There is a huge number of companies and they all require financial services or advice. Financial services are one of the most profitable business investment. If you have a strong knowledge or qualification regarding accounting and other financial courses then this can be your stepping stone on setting up a successful business.
Travel agency

This one is an obvious option and needs no explanation, we will keep it on the list nonetheless since it will never be out of business. We all know Dubai is one of the most popular tourist destinations in the world. It holds a record-breaking tourist visit every year. If you are looking for a safe business idea then this could be the one. But remember you wouldn't be the only travel agency there, brace yourself for tough competition.

Job agency

If you have knowledge of HR practices or have prior work experience with HR firms then this can be a setting field for you. There will always be need of skilled employees or labor in Dubai. With the number of firms and companies increasing and expanding, the demand for skilled employees is increasing proportionally. It could be little hard to make a name initially but the pie is too large, so you'll be able to grab a piece of it anyway.
Transport
This field has a lot of options, you can either open a commercial transport facility or a public one. Both are equally in demand. Although this business will need big initial investment, you can count on the return on investment to be substantially high.
These were just a few of many potential business ideas that can help you make it big. Make sure you do your research well, before going ahead with one. Dubai is striving day by day in providing the most business friendly environment. It has also recently made changes in its insolvency regulations, to promote investors to invest without the fear of jail time in case of bankruptcy. Dubai is one of the most alluring destinations for people to set up their businesses and is amongst the most favorable places with respect to ease of doing business according to the world bank. Our best wishes to the budding entrepreneur in you.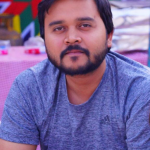 Hemanta Bijoy Kaushik is a personal finance writer. Discovering his love for writing, he has written a number of blogs on personal finances and other genres on various digital media platforms. He has completed his MBA from IMT and currently working at HDFC bank as Personal Banker. When he's not writing, you can find him exploring different cuisines and binge-watching TV series. Hemanta hopes to write a novel soon. You can check out his work on www.instagram.com/hemantakaushik