Sometimes it gets so annoying when you are settling in your car, ready to go home after a long day and all of a sudden you realize that your car battery is dead. To avoid such situations it is best for you to know about your battery and electrical system, as the battery is the heart and soul of your car. Since everyone wants the best service for their car, we have created a list of best places from where you can avail car battery replacement in Dubai.
Check: Best Car Insurance in UAE
Top 5 places to get your car battery changed in Dubai
#1 Battmobile
Battmobile provides you a correct battery that suits your pocket and they also eco-dispose the old ones. They have good experience in offering professional and reliable services all over UAE.
Offers and extra beneficiary services
Services Provided
It includes services like car battery replacement, battery fitting, battery testing and diagnostics, flat tire, towing and free battery checkup.
Top User Reviews
397 Google reviews

Knowledgeable staff

Trustworthy staff
Location: 318th Road, Suite 4, Al Qouz
For more details, visit www.batterymobile.ae
#2 ZDegree
Zdegree is UAE's first online tire shop where you can order tires online and enjoy the comfort of getting your car tires replaced at your location or at any Zdegree service center. They are not restricted to wheel replacement services but also provides good service for your car battery.
Services Provided
It includes services like oil change, battery, car wash, air conditioning, tire, auto electrical, brakes and mechanical service.
Top User Reviews
631 Google reviews

Flexible hours

Friendly staff
Location: Al Quoz 4 area
For more details, visit www.myzdegree.com
#3 Orange Auto
At Orange Auto, you can enjoy the benefits of special service with branded parts and accessories without getting overcharged. They provided best-branded batteries and replace it for affordable prices.
Offers and extra beneficiary services
50% discount on wheel alignment of every set of new tires purchased
Services Provided
It includes services like tire & wheel care, tire change service for cars, wheel alignment tires by brands, oil change, battery change for cars, 3m automotive window, film tinting, 3m car detailing, 3m paint protection, nano ceramic paint protection, alloygator wheel rim protector, car ac repair, car wash service, steam car wash, brakes & suspension car service by brand, auto repair shop, car body repair, car scratch repair, car dent repair, 3m anti rust proofing, wheel rim restoration.
Top User Reviews
238 Google reviews

Clean and well-organized garage
Location: Opposite National Taxi Garage, Al Quoz area
For more details, visit www.orangeauto.ae
#4 New Bharath PITSTOP
It is one of the best places in Dubai to get your car battery replaced. Apart from battery service they also provide accurate and precise wheel alignment for your car by using their fully automatic 3D wheel aligner.
Services Provided
It includes services like wheel alignment and battery changing service.
Top User Reviews
188 Google reviews

Well-experienced staff

Uses totally updated equipment
Location: 2 Baghdad Street
For more details, visit www.facebook.com/pitstop.uae
#5 Max Garage
With almost 35 years of experience in auto repair and maintenance, Max Garage uses only original parts while repairing your car. They provide car battery replacement or any other services on a warranty for your complete peace of mind.
Offers and extra beneficiary services
Refer a friend and get AED 100 off on your next visit

Roadside assistance
Services provided
It includes services like mechanical & electrical, body repair, tire repair and wheel alignment, dial a battery, used car pre-purchase inspection service, vehicle detailing & interior, fleet management & AMC and other automotive services.
Top User Reviews
193 Google reviews

Relatively less expensive than other branded service centers
Location: Umm Suqeim Road, Al Quoz Industrial Area 3
For more details, visit www.maxgarage.ae
The only way you can avoid battery problems is by getting a battery test and replacing it if necessary. Don't get caught up in a situation where you are stuck in a parking lot or any other place with a dead battery. Do proper research before giving your car for battery change to avoid such situations.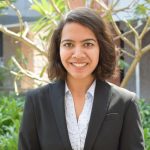 Surbhi Singh is a MBA graduate. What brought her here is her love for learning something new everyday and her obsessively interest in social media. She is a believer of the quote "No act of kindness, however small, is ever wasted" and does her part of the contribution to the society by serving in a social service club called Pahel. In her free time she likes to travel to new places and experience the beauty, food and people of different region.